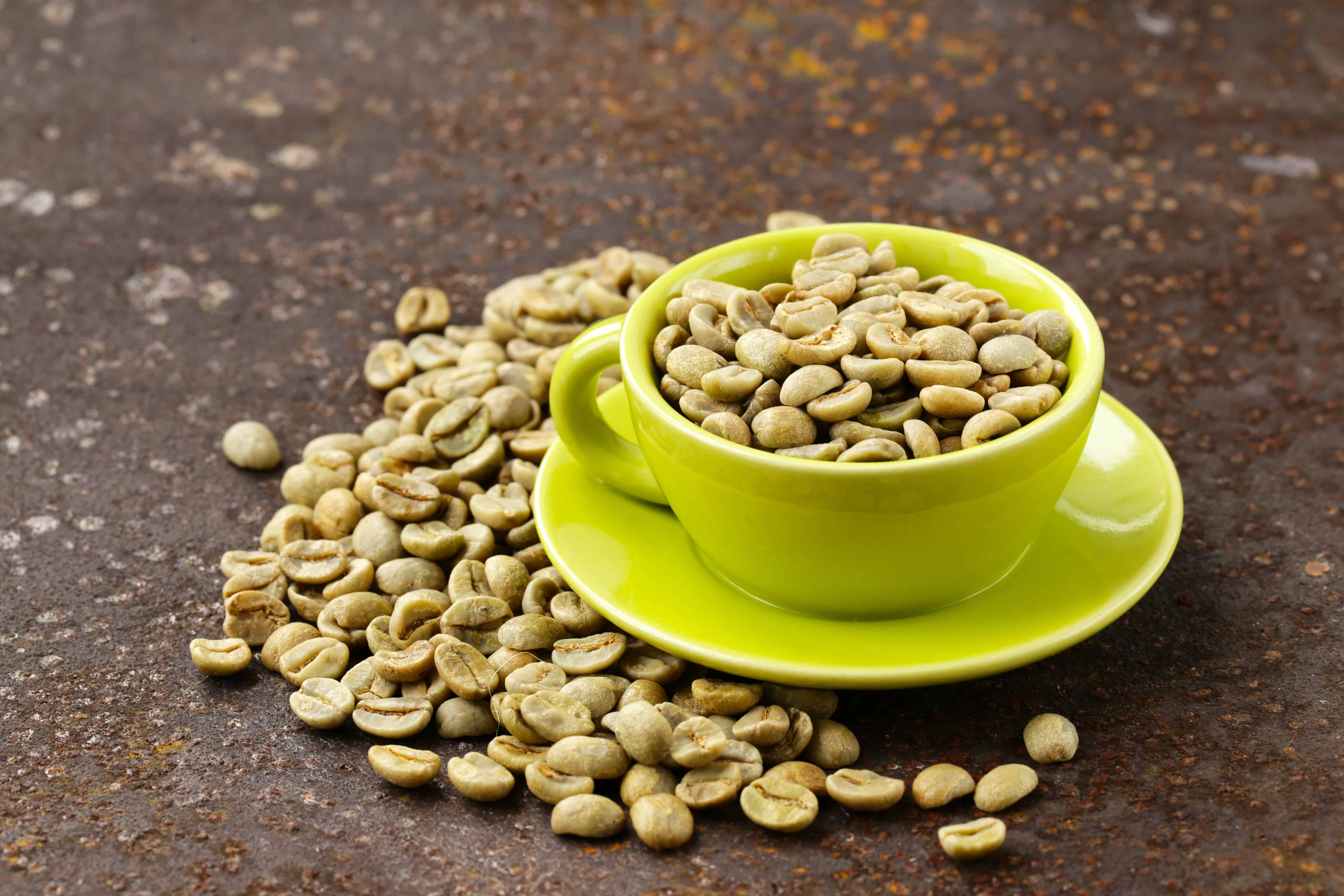 Even if you're a constant coffee drinker, chances are you may not know much about green coffee beans. However, they come with a lot of benefits that you may want to know about to improve your health.
Green coffee beans are coffee beans that have been snatched up early before they've been roasted. More and more people are starting to use green coffee extract in all kinds of ways to experience the many health benefits they're thought to have.
If you're ready to learn more about green coffee, then you came to the right place. Below we'll give our list of the green coffee bean pros and cons you need to know about.
Pros of Green Coffee
While some of the benefits of green coffee aren't fully proven yet, most of them have a good bit of scientific evidence to back them up. Here are some of the benefits you may experience by consuming green coffee.
*Check out this list of the top 4 best espresso machines under $500
Weight Loss
One of the main uses of green coffee extract is weight loss. If you're trying to lose weight, using green coffee beans may be a good option. Green coffee beans can help with weight loss in several ways. For example, it can boost metabolism and suppress appetite. The chlorogenic acid in the beans also helps your liver to dispose of excess fat and can make weight loss much easier.
More Energy
It should come as no surprise that one of the best benefits of green coffee is it can help you boost your energy. Like regular coffee beans, these beans have plenty of caffeine content.
While too much caffeine may have negative effects on the body, if you're looking for a boost of energy, you can't do much better than a bit of green coffee extract.
Lowers Blood Pressure
Consuming green coffee beans can also lead to lowered blood pressure. For people with hypertension, this is a big benefit and can help them keep their blood pressure in a good range.
Consuming between 100mg and 800mg seems to be ideal for getting the most positive effects. Make sure to check the reviews of any coffee extract you're thinking about buying if you want to find the highest quality extract for your needs.
Detoxify
There may also be some benefits of using green coffee for detoxification. Detoxifying your body and removing toxins is a great thing to do from time to time. However, it's ideal to find a safe and natural solution to do it. Green coffee bean extract is one option that you have at your disposal if you're planning to detoxify.
Full of Antioxidants
Like regular coffee, green coffee beans are also packed full of antioxidants that can help the body in many ways.
Antioxidants can help protect you from diseases and infections, can improve your skin, and can improve the functioning of your body. They may even help quite a bit in the fight against cancer.
Easy to Use
Green coffee can also be very convenient to use. Green coffee can be consumed in the form of pills, capsules, or tablets. You can also drink green coffee as well or add green coffee extract to a smoothie or another drink.
While many people will be happy to use green coffee extract in the form of pills and capsules, it is possible to get the whole beans as well. You can visit this website to learn more about getting green coffee beans wholesale.
Cons of Green Coffee
While there are many positive benefits of taking the green coffee extract, it's important to realize there are cons and potential negative side effects as well. Here are some of the cons of using green coffee beans.
Interactions with Medications
On the cons side of things, green coffee beans may interact negatively with some medications. Not all medications will have interactions, but it's important to find out all of the information you can before you start taking green coffee extract.
Be sure to talk it over with your doctor and do some research before you start taking green coffee every day.
Problematic for Preexisting Conditions
If you have an existing condition or disease, avoiding green coffee may be best. People with high blood pressure, heart problems, osteoporosis, and diabetes, for example, need to be particularly careful if they're considering using green coffee extract.
This also includes pregnant women as well. Pregnant women should be careful about using green coffee extract and should wait until after they're done breastfeeding to start consuming it.
Requires Large Dosage
To get the full effects of green coffee beans, you have to take quite a bit. The suggested does to see positive benefits from it is about 800mg. While it will still be easy enough to take in the form of a pill or capsule, it's important to note you'll need to use a big dosage to experience any benefits.
Side Effects
There are also some small side effects you may experience when using green coffee that are similar to those of many other medications and supplements out there. By consuming green coffee, you may feel nausea, headaches, insomnia, nervousness, or even vomiting.
These symptoms may or may not be a problem for you when you take green coffee extract. However, make sure you're aware of the potential side effects before you start using it.
Deciding Whether Green Coffee Beans Are Right for You
By now, you should have a pretty good idea of what green coffee beans can do for you and your health. Just like many supplements and medications, there are both pros and cons to green coffee beans, so make sure you think about it carefully before you start using them.
Looking for other ways to improve your health? Then you may want to read about more in-depth health information by checking out some sites like WebMD.