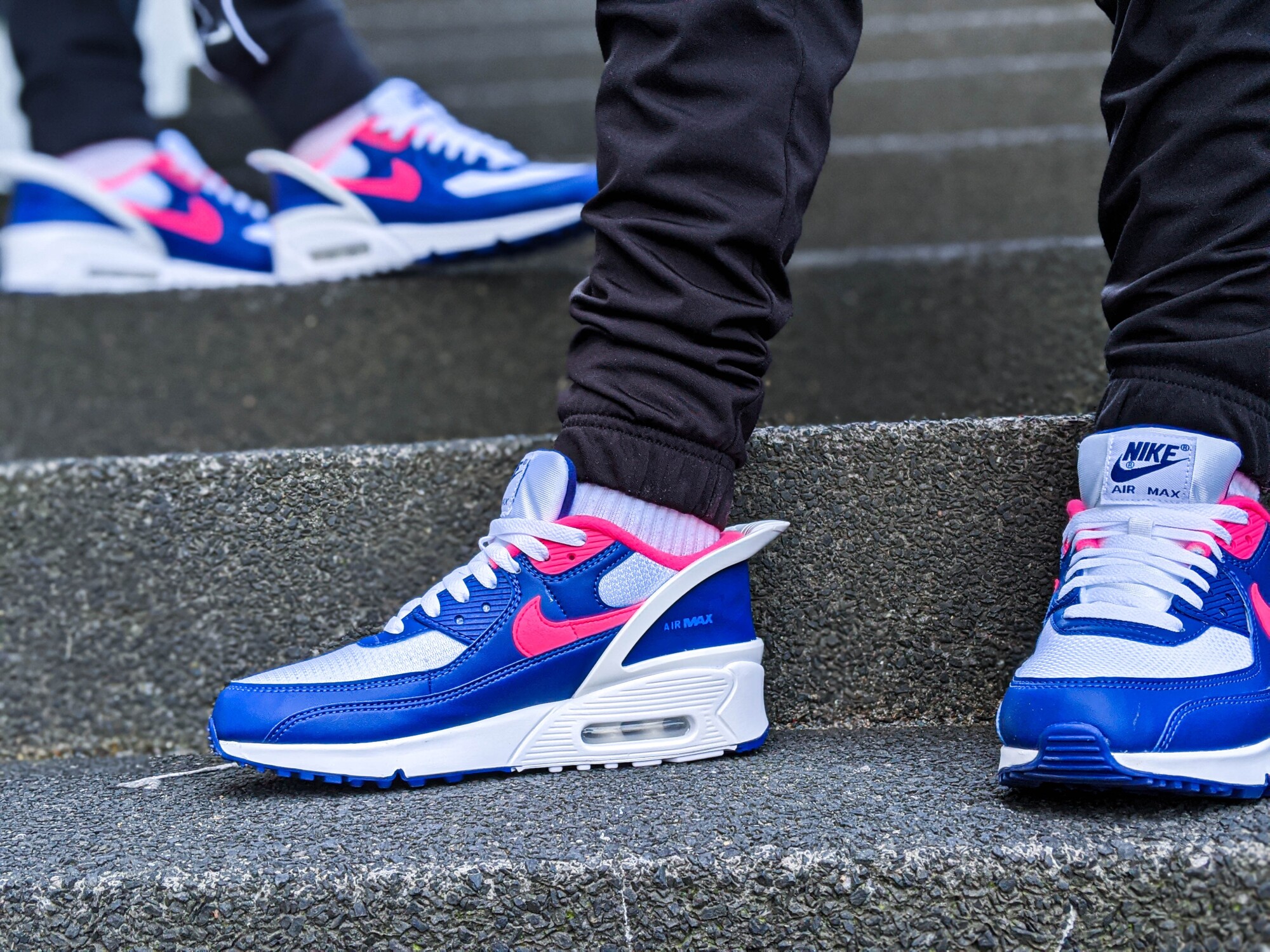 Nike and Blue Ribbon Sports. Which of these two brand names do you recognize? If you know your history, you likely are familiar with both.
Blue Ribbon Sports was founded in 1964 before being renamed Nike in 1978. While Nike's focus was on running shoes, they became a fashion staple across the world.
The Nike Air Max sneaker is among the most popular styles to buy. Keep reading to learn how to style different Air Max sneakers.
Styling the Air Max 270s
The Air Max 270 sneakers are relatively new, debuting in 2018. The shoe combines elements from other Air Max sneakers (180 and 93) to produce a fashionable running shoe.
It's named the 270 because of its visible 270-degree cushioning at the heel. This is the tallest air unit in Nike's history!
It's an elevated shoe that is worn for more than workouts because of the modern color blocking. Air Max 270s can make a statement depending on the bold color palette you choose.
Despite becoming fashion-forward, the shoe has unparalleled traction, smooth transitions, and durability you can depend on for running.
The obvious way to style this Nike Air Max sneaker is with cute, yet fashionable, workout clothes. Throw on some matching yoga pants, a workout tank, or a complete matching workout set.
For a casual look, slip into your favorite pair of jeans, a cropped t-shirt, and a windbreaker. This is a great look to wear to class or to run errands throughout the day.
Styling the Air Max 97s
One of the most iconic Nike Air Max styles is the 97s. The wave pattern and Air Zoom cushioning system make this shoe a can't miss in the fashion world.
97 sneakers debuted over two decades ago and still are a popular buy because the aesthetic is like no other. With over 100 releases, you can find colorways perfect for any outfit in your closet.
If you are headed to the gym, match your Air Max 97s to a workout tee and leggings or shorts. The more Nike branded, the better!
For 97s that are especially colorful, consider a tonal-colored outfit. Solid colors work great with these shoes.
For a day out on the town, lace up your Air Max 97s for comfort and throw on some jean bottoms. This could be jean shorts, pants, or Bermuda shorts depending on the weather outside.
Then, grab a solid-colored top to match the colorways of your Nike Air Max sneaker.
Styling the Air Max 90s
The Air Max 90s are a popular style of Air Max sneakers because of their versatility. Compared to other sneakers in the game, the design is uncomplicated with the perfect dash of color blocking.
The low-top silhouette makes them a great shoe for various outfit ideas and styles. Like the 97s, this shoe was introduced in the 1990s and is still widely popular today.
If you're into relaxed fashion, this is the shoe for you. An oversized hoodie, biker shorts, and a bucket hat pair perfectly with this shoe. If it's a little colder outside, swap the biker shorts for leggings.
In the winter, men can rock these shoes with a straight-legged pair of jeans, a graphic tee, and a puffer jacket. A lighter jean jacket fits too when the weather is a little more forgiving.
Consider popular street fashion pieces like sweatpants, crop tops, beanies, and trench coats when creating an outfit to go with the 90s.
Styling the Air Max 1s
Released to the world in 1987, the Nike Air Max 1 has been reworked, redesigned, and reimagined countless times. Yet, the design remains similar to its humble beginnings.
Air Max 1s provides a vintage and timeless look that has yet to go out of style. Read more info on the different collections and colorways of this shoe now.
Sweatpants and hoodies are the easy go-to with this shoe, but you can really do so much more with it.
Track jackets, varsity jackets, turtleneck sweaters, and cardigans fit the vibe of the shoe. Cardigans and sweaters pair well together while graphic tees go well with track jackets and varsity jackets.
Jeans are typical with this shoe in any style, but the favorite tends to be wide-legged jeans. This jean style helps hone in on the vintage vibe that the shoe already offers.
Styling the Air Max Plus
Air Max Plus is the ultimate Nike shoe for lightweight comfortability. The durable shoe was designed for performance running but, like all Nike shoes, can make a real fashion statement.
This shoe is probably the least common Air Max style that you'll find on fashion blogs and influencer posts, but that doesn't mean you can't make them stylish.
Although other styles can toe the line between workout clothes and casual encounters, this shoe is best worn for workout purposes. It's the perfect shoe to get your gym fit off!
Still, you can try to make it cute with a crop top or sweater, some loose-fitting shorts, and Nike socks. You know the ones we are talking about!
Choose a colorway that matches some of the clothes you already own or go shopping for new items. This shoe comes in all black and all white if you prefer a solid tone to match the multiple clothing elements you have.
Where to Get Outfit Inspiration
Because Nike Air Max sneakers are so popular, you can find inspiration for outfits on almost any social media platform. You can even check through Nike's socials to see what they post.
Even though there are various colorways available, you'll likely find someone who has created an outfit out of the exact shoe you own.
Simply look up the name of your shoe and its colors to find what you are looking for.
Nike Air Max Sneaker: Wear in Your Style
Your style is better than anyone else's which is why you've stuck to it for so long! Use what you already know about your style, plus these tips to create the perfect outfit with your favorite Nike Air Max sneaker.
If you need extra inspiration, don't be afraid to do some social media digging to find an outfit idea you love. Lace up your sneakers, throw on your stylish fit, and snap a cool pic to inspire someone else!
For more fashion topics, check out the other articles on our blog.