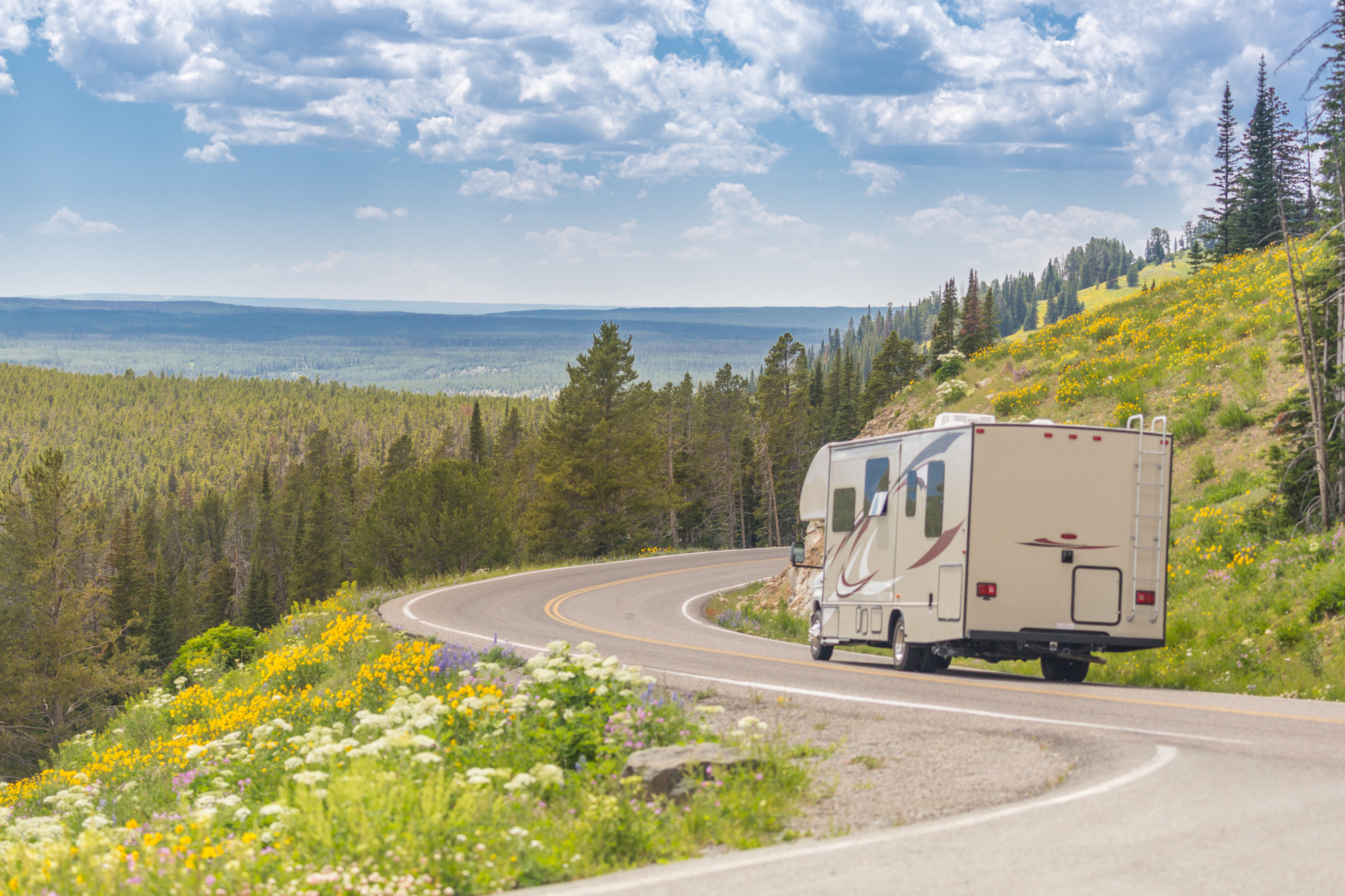 In an average year, more than 25 million people hit the road in RVs during spring and summer alone, and for good reason: traveling in an RV is the best way to see the country. However, every RV trip requires planning.
Without a clear plan in place, your vacation can feel a bit chaotic. You're out there to relax, not to continue dwelling on the stress you feel in your daily life.
There's a lot you need to do before you can hit the road, but as long as you take the time to plan things out, you'll be fine. Here's what you need to do to plan the best and most successful RV road trip.
Set a Firm Budget
Before you can start planning your adventure and looking for RV road trip inspiration, you need to know how much you're willing to spend on your vacation.
This means looking at the cost of campsites, figuring out how much gas you'll need, and looking at the attractions you want to participate in. Write down estimated costs for everything you want to include in your RV trip. If you're planning to rent your RV, don't forget to include the rental price on that cost list.
Then, see how much money you've saved for the vacation itself. With that final number in mind, you're able to see just how much you can squeeze into your trip and which activities might not happen this round.
Remember, though you can put your vacation on your credit card, that doesn't mean you should. It's an easy way to spend more than you wanted to and increase the amount of debt you have.
Get Your RV Ready
Before you hit the road, it's a good idea to get your RV ready for the trip. If you haven't gotten it serviced in the last year, now is the time to drop it off at your dealership or mechanic for routine maintenance.
They'll be able to inspect the systems and seals to make sure your RV is in good shape before you hit the road.
Once you pick your RV up, you'll want to give it a good deep cleaning. This will get rid of any dust and grime that may settle on surfaces during storage. Check your tire pressure and add air as needed before you leave.
By taking the time to get your RV ready during your trip-planning process, you'll be able to avoid feeling rushed.  
Map Out Your Route
It's always a good idea to map out the route you plan to travel before you leave. This will give you a chance to plan for any scenic stops or activities you want to enjoy en-route to your destination.
Keep in mind that you'll want to avoid stretches of road with low-clearance overpasses and narrow bridges. Every year, RV drivers end up scraping up the sides and roof of their RVs by trying to fit through spaces that are too small for their rig.
This may mean you have to take the long way around some areas, but that's the joy of traveling in an RV. You'll see parts of the country that you otherwise would've missed.
Find Places to Stay
According to the team at Leisureland RV, one of the toughest parts of planning your RV vacation is figuring out where you want to stay. There are thousands of campgrounds across the country, each with distinct amenities.
Think about the types of amenities you want in your campground and look for ones that meet those needs. The more amenities your campground has, the more the sites will cost each night.
You can always offset the cost of those resort-style campgrounds by camping at National Forest Service campgrounds or parking for free on BLM land for a few nights. Just make sure your RV is able to handle a few nights camping without electricity.
Load up on propane, make sure you have enough fuel to power your generator, and you'll be in good shape.
Pack What You Need
Packing is arguably the hardest part of any trip. However, when you're packing for an RV trip, it can be even harder.
When you're traveling with your home away from home, there's a temptation to pack everything you could possibly ever want and not just what you need.
Take a step back and make a list of the items you know you'll need on-hand during your trip. At a minimum, you'll want your clothing, medications, food, cooking supplies, and general necessities. You're free to pack more nice-to-have items like video game systems for the kids, movies to play at night, and games.
Try not to overpack. The last thing you want is for your gear to spill out into the living area of your camper because you ran out of room in the cabinets.
Remember to Take It Slow on Your RV Trip
When you first start taking RV trips, it's normal to want to see everything you can in your first few times on the road. While it's possible, it can lead to feelings of overwhelm and burnout.
Spare yourself that frustration and slow down.
Prioritize the things you want to see and do on your trip. Make a plan to do those things first and fit others in as time permits. Don't rush through things just to squeeze as much into a single trip as you can.
The beauty of traveling in an RV is that you're able to move at your own pace. Slow down and enjoy the journey.
Now You're Ready to Hit the Road
Planning an RV trip can be tough, but as long as you follow this guide, you'll be ready to hit the road in no time. Just remember to take the time to enjoy your trip.
If you find that you're getting stressed out while you're on vacation, take a step back. Dial things down and slow your travel until you feel like you're back on track.
Looking for more helpful tips to make the most out of your upcoming RV road trip? Check out our latest posts.