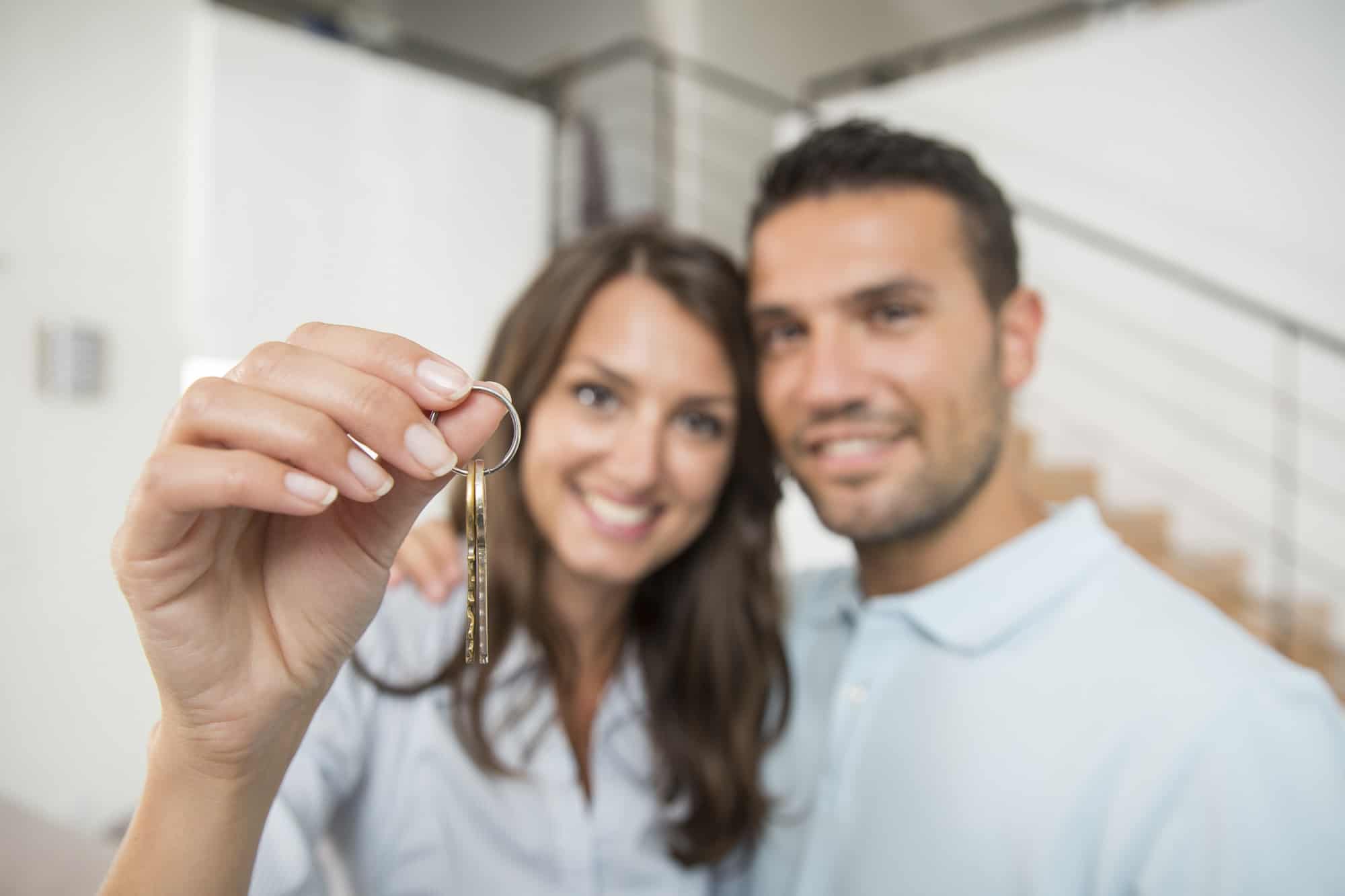 It's finally time. You've had enough of living in apartments and you're finally ready to buy a house. The only problem is: you have no idea what you're doing. 
The house buying process is certainly more complex than the rental process, as it involves loans, inspections, and a variety of other complicated entities. For this reason, before you go full-bore in your search, you need to develop a firm grasp of everything that the buying process entails. 
Below, we're going to get into the specifics of buying a home, hopefully helping to make the process as seamless as possible for you. Here is how to buy a first home. 
How to Buy a First Home
There is a lot involved with buying a first home. However, as long as you abide by the following steps, the process should go fairly smoothly. Here are the steps to follow when buying your first home. 
Assess Whether Home Buying is a Viable Option for You
The first steps to buying a home involve assessing whether or not you're in a position to actually do so. Many individuals get so excited at the prospect of buying a home that they throw all reason and rationality to the wayside. As a result, they end up putting themselves in financial dire straits. 
First, you need to make sure that you're going to stay in one location for the foreseeable future. For example, if you plan on moving in two years, buying and soon selling a home is going to cause an extremely complex financial situation for you. While you might be able to come out of the situation scot-free, you will likely end up taking a big hit. 
Second, you need to make sure that your salary and credit score are sufficient enough to buy a house. Not only must you have a consistent source of income, but you must also have a credit score of at least 580. 
Contact a Real Estate Agent 
If you decide that buying a home is a viable option for you, you need to then consider contacting a real estate agent. While you are allowed to buy a house without the help of a real estate agent, doing so can be complicated, specifically for first-time buyers. 
A real estate agent will guide you through every aspect of the buying process, finding homes for you to view, arranging professional inspections, and even negotiating with sellers. He or she will also deal with the complex legal and financial documents that you'll encounter during the closing period. 
Apply for Mortgages  
You can start applying for mortgages either before or after you've found your real estate agent. When applying, you should look for as many different lenders as possible. There are a number of lenders out there, and they all provide something a little different when it comes to terms and interest rates.
While you could attempt to find an appropriate mortgage on your own, you might also consider utilizing the services of a mortgage broker. Mortgage brokers will seek out a number of different mortgages for their clients, helping them to find the ones which benefit them the most. 
In some cases, house buying grants will be available. Learn more about these now! 
Determine What You're Realistically Capable of Spending 
Next, you're going to want to sit down and think about what you're realistically capable of spending on your home. This will be determined, in part, by the amount of mortgage that you were pre-approved for after submitting loan applications. Note, however, that it usually isn't wise to spend the maximum of the loan that you're pre-approved for. 
Instead, you are advised to spend no more than 30% of your monthly income on house-related payments. These payments include mortgage payments, property taxes, utility payments, and HOA fees. 
Search for Your Dream Home 
Once you've set your price range, you can begin your house search. This search should be extensive and involve every avenue that's available to you. Not only should you look at houses suggested to you by your real estate agent, but you should also browse listing sites and do a little legwork as well. 
Remember, this is the house that you're going to be living in for the foreseeable future. You want to make sure that it suits your preferences.
Have a Home Inspection Performed 
Once you've found the home of your dreams, you're going to want to have it inspected by a professional inspector. Doing so will help to ensure that everything is as it seems. An inspector will assess every single aspect of the house, from the HVAC system to the flooring to the foundation to the plumbing and more.
You should never buy a home without first having it inspected. Failure to do so can cost you substantial amounts of money down the road. 
Place Your Bid  
If the inspection goes off without a hitch, you can place your bid on the house. When you do this, your payment goes into escrow, during which the seller and his or her representatives ensure that your funds and other necessities are appropriately prepared. 
It's impossible to know how long a bid will remain in escrow. It could be one week or it could be over a month. The key during this phase of the process is to be patient. 
Handle the Closing 
Once the escrow phase has been completed, you will close on the house. This involves the signing of some paperwork as well as the payment of some additional closing fees. 
While the closing process sometimes includes the signing of mortgage papers, it doesn't always. Regardless, your real estate agent will help you through the process. 
Looking for More Home-related Information?
Now that you know how to buy a first home, you might be looking for ways to enhance a home's aesthetic or functional capabilities. If so, you're in the right place.
FreeSitesLike.com is a website database, informing online users of the many different websites existing in various different niches across the web. Home & Garden is just one of the many niches we cover. 
Browse Home & Garden sites now!