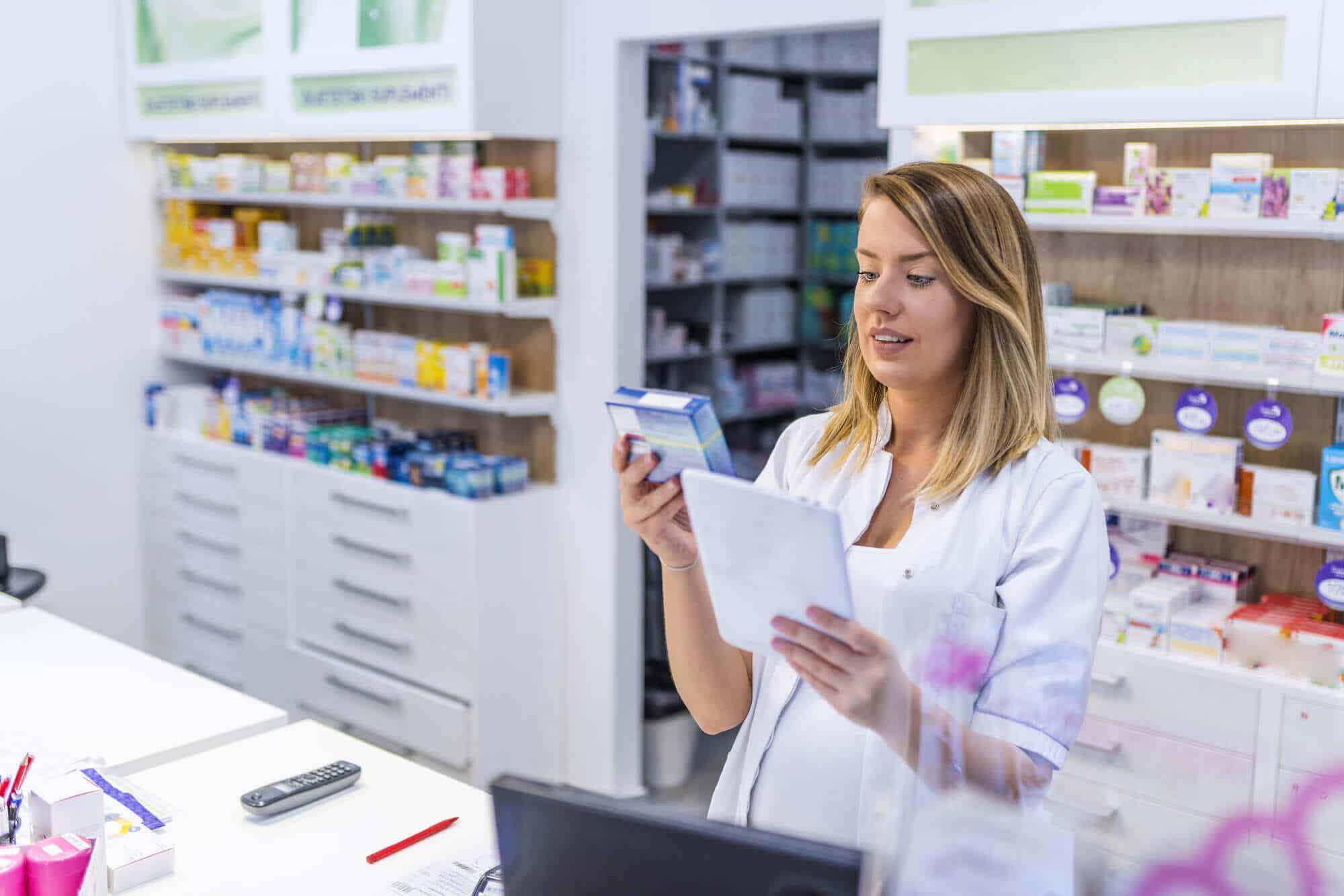 Whether you're graduating high school or looking for a career change, pharmacy technicians are in high demand.
With the boom in the U.S. pharmaceutical industry in recent years, pharmacies are now on nearly every corner of the retail market.
So what does it take to make a career in this field? Learn everything you need to know about how to become a pharmacy technician in this blog.
The Duties of a Pharmacy Technician
First thing's first, what exactly does a pharmacy technician do on a day-to-day basis? Well, they act as a direct liaison between customer and pharmacist.
A pharmacy tech provides customer service to patients and relays their medical needs to a pharmacist. They also maintain levels of inventory in the pharmacy, compound medicines, and stock dispensing machines.
However, much of these duties vary depending on the type of pharmacy you work in. The most common environments for a pharmacy tech include:
Chain drugstores
Retailers
Wholesale prescription drug suppliers, such as Costco
Independent drugstores
Mail-order pharmacies
Hospital dispensaries
Hospital-based pharmacy technicians also do a fair bit of laboratory preparation and cleaning and work with IV medications.
You may also be required to maintain drug-dispensary machines for nurses who rely on these medications in a hurry.
Why Choose a Career as a Pharmacy Technician?
If you have a calling to help other people, you'll most likely be suited to any type of career based in medicine.
Choosing to become a pharmacy tech is no different. You'll be helping others by meeting their medical needs and best health on a daily basis.
A few other significant reasons include:
This career path offers great job security
This type of career offers a decent salary and the potential to earn more
The field is forever growing and expanding
It's a great first step in your career with the potential to qualify as a certified pharmacist in the future
You can work within the healthcare industry while helping others without having to face gory day-to-day duties
Now that you have a better idea of how what a pharmacy technician really does, here's how to qualify…
How to Become a Pharmacy Technician
While there are numerous programs available to budding pharmacy technicians, you'll need to decide between a full degree or certificate first.
The next step is whether you'd like to study on campus or online. Learn more here about online pharmacy technician courses.
So, your two main routes of study include:
1. One Year Certificate Program
This is a great choice if you are considering a career change and want to make a quick, smooth transition into this new field.
If you don't have the time or funds to study any further, then a certificate is also your best route of study.
As mentioned, this course takes one full year to complete and focused exclusively on the qualification of a pharmacy technician.
Once your academic work is complete, you'll need to complete an externship program where you experience the day-to-day life of a pharmacy tech. This experience is then added to your resume.
2. Two Year Associate's Degree
This is a full academic degree which takes two full years to complete, also known as an AA – associate's degree. This qualification helps to distinguish your credentials and provides a foundation upon which you can build your career.
This means that once you completed your AA, you have access to a number of accredited courses in order to apply for a full, four-year degree in the future.
The AA degree will stand you in excellent stead if you wish to build your career further, evening qualifying as a certified pharmacist.
The degree's additional courses also help to build up your professional and personal interactions with your future patients.
What to Look for When Choosing a Program
Studying on campus and online both have their own set of benefits. But online pharmacy tech programs have become very popular in recent years due to the industry demand.
Online programs offer great flexibility, easy access, reasonable prices and allow you to work and study in your own time.
But it's super important to choose a program that is legitimate. Here's what to look for:
1. Program Accreditation
All programs of study should be accredited by the correct body i.e. the Accreditation Council for Pharmacy Education (ACPE).
2. Look for an Externship
Even though you're studying online, gaining physical, in-house experience is vital. Look for an online program that facilitates externships with local pharmacies in your area.
3. The Chance to Certify
In order to add special distinction to your resume, you should sit the certification exam as prescribed by the Pharmacy Technician Certification Board (PTCB).
This exam awards you a specialized certification which allows you the same level of knowledge as other certified technicians. It also allows you to best serve your patients and pharmacists.
Key Skills of a Pharmacy Technician
Aside from the studies you're required to complete, there are numerous other skills which are important to learn as a pharmacy tech.
It's in your best interest to learn how to work well the technology, especially computers and financial software programs.
Learning the principles of accounting, billing and reimbursement will also be handy as you'll be dealing with customer accounts.
You'll also need to understand patient maintenance, pharmaceutical, and prescription processing software.
Having a background in data management and Excel is also a great stepping stone in building your career.
It's also worth fine-tuning your interpersonal skills as you'll be dealing with people all day, every day. Work on your customer service skills, active listening, administrative, and communication skills.
Find Your Ideal Online Course Today
If you want to learn more about how to become a pharmacy technician or find the perfect online course, FreeSitesLike is your go-to.
We are dedicated to bringing you superior quality content through our directory website, offering over 450 lists of sites for your reference.
Find your best course of study today and browse our directory here.