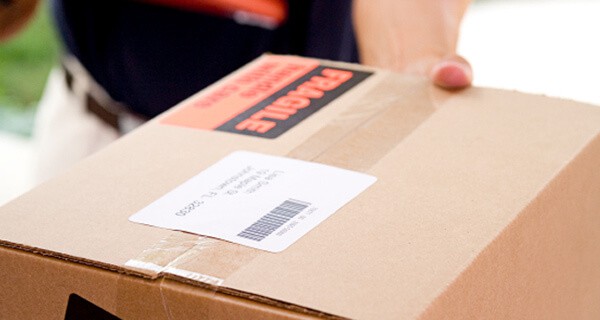 As the spectre of Brexit continues to loom large over the UK, there's a sustained focus on the 1.3 million Brits who currently live in Europe. After all, these individuals will be directly affected by the terms of our exit from the EU, with a no-deal withdrawal potentially devastating for their future prospects.
Interestingly, this number actually accounts for less than one-third of UK expats, with 4.5 million located throughout the world. This means that a fair few of you will know or be related to an expat and go through the process of sending them parcels and correspondence every single year.
However, have you ever considered the journey that your parcel takes to reach the other side of the world? If not, here's a breakdown of the modes of transportation used to ship goods across the globe (apart from the trusted van, of course!)
Airmail
If you've ever used a service like Parcel2Go to obtain a quote for your shipment, you'll know that there are number of couriers in the logistics market.
It's fair to say that most of these mail providers will have contracts with the world's major airlines, which enable them to ship parcels to hundreds of countries globally.
Once the mail has been collected and sorted, it's organised into routes according to its destination country. These routes can include commercial flights and dedicated airmail carriers, with the latter operated by firms like DHL and likely to reach far-removed and exotic locations.
Upon arrival, the mail will be distributed through various different means, depending on the nature of the destination and the precise location of the recipient.
Shipment by Water
Historically, the term 'freight' related to the transportation of goods by water, but this has since evolved to include shipments by air and rail.
At the same time, the process of delivering parcels by water has become increasingly moribund throughout the ages, although it remains a commonplace option for remote and island locations across the globe.
A popular marine route remains in the North American state of Alabama, for example, along which post is delivered by water to residents in Week's Bay.
While this is generally considered to be a reliable method of transportation, it can take a considerable amount of time for an international parcel to reach the intended recipient.
Railway
In locations like India, the traditional and cost-effective transportation method of rail is still widely used to ship goods from one place to another.
This costs a round one Rupee per kg to ship internationally, while the commercial nature of rail in India means that goods are delivered in a reliable and relatively quicker manner.
As a note of caution, however, you'll need to do an excellent job when packing your goods as these items are handled roughly while in transit.
Without this approach, you may find that you're parcel lands in poor condition and that any fragile valuables have been broken.