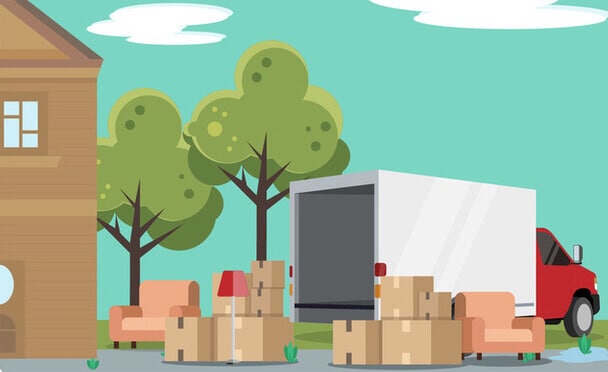 Moving House Checklist: Your Broadband Connection
Moving is usually both exciting and stressful at the same time. Amidst all the chaos, you need to think about what will happen to your Internet connection and should be included in the moving checklist.
The following is a guide to help you decide whether you should transfer the current package to the new residence or you should change to something different so that you tick something else off the moving checklist.
Critical Considerations
Are you under contract with the current Internet Service Provider (ISP)?
Has the price been increased mid-contract by the ISP? If this is the case, a change in the law means that you can leave without facing any penalties.
Are you satisfied with the current broadband provider and package?
Does your existing broadband provider operate in the area you are moving to?
Does your existing provider bundle products such as Internet, phone, and TV together?
If you believe that any of the issues requires to be addressed, you can use the broadband postcode checker to find out more about the broadband packages on offer in the area you are moving to.
It will also help you know whether your existing ISP operates in the area that you will be moving to. ISPs often allow you to move with your broadband connection to a different property as long as they have coverage in the area although you can expect to pay a small charge. This will help you get a better deal for your broadband
Moving House Checklist
Sticking with Your Current Provider
It does not always make sense to change. It is worth keeping your current provider and simply transfer your broadband if:
You are satisfied with your broadband connection
Your existing ISP has coverage in the area you are moving to
You are still under contract and do not wish to pay cancellation or termination costs
Changing Your Provider
It makes sense to change to a different broadband provider when you move if:
You are not satisfied with their service
Your current ISP doesn't operate in the area you wish to move to
You are not currently under contract and are looking for a better deal
How Do You Make the Move?
To make the change, you will have to call the provider you wish to join and request them to arrange the switch. To make the switch, you will be required to set a cancellation date for when you wish the current package to end. You can then browse through the new packages currently on offer in the area you will be moving to by entering your postcode into the postcode checker.
The first step is to get in touch with your provider and find out the following:
The date of expiry of your contract
The fees, if any, that are applicable
You can then choose to either transfer the connection to the new address or cancel the account, depending on what suits the new area best.
Remember: Time is an important consideration when setting up your broadband connection in your new residence. Advance planning will help you minimize the inconvenient waiting times and help you get your Internet connection up and running without delay.