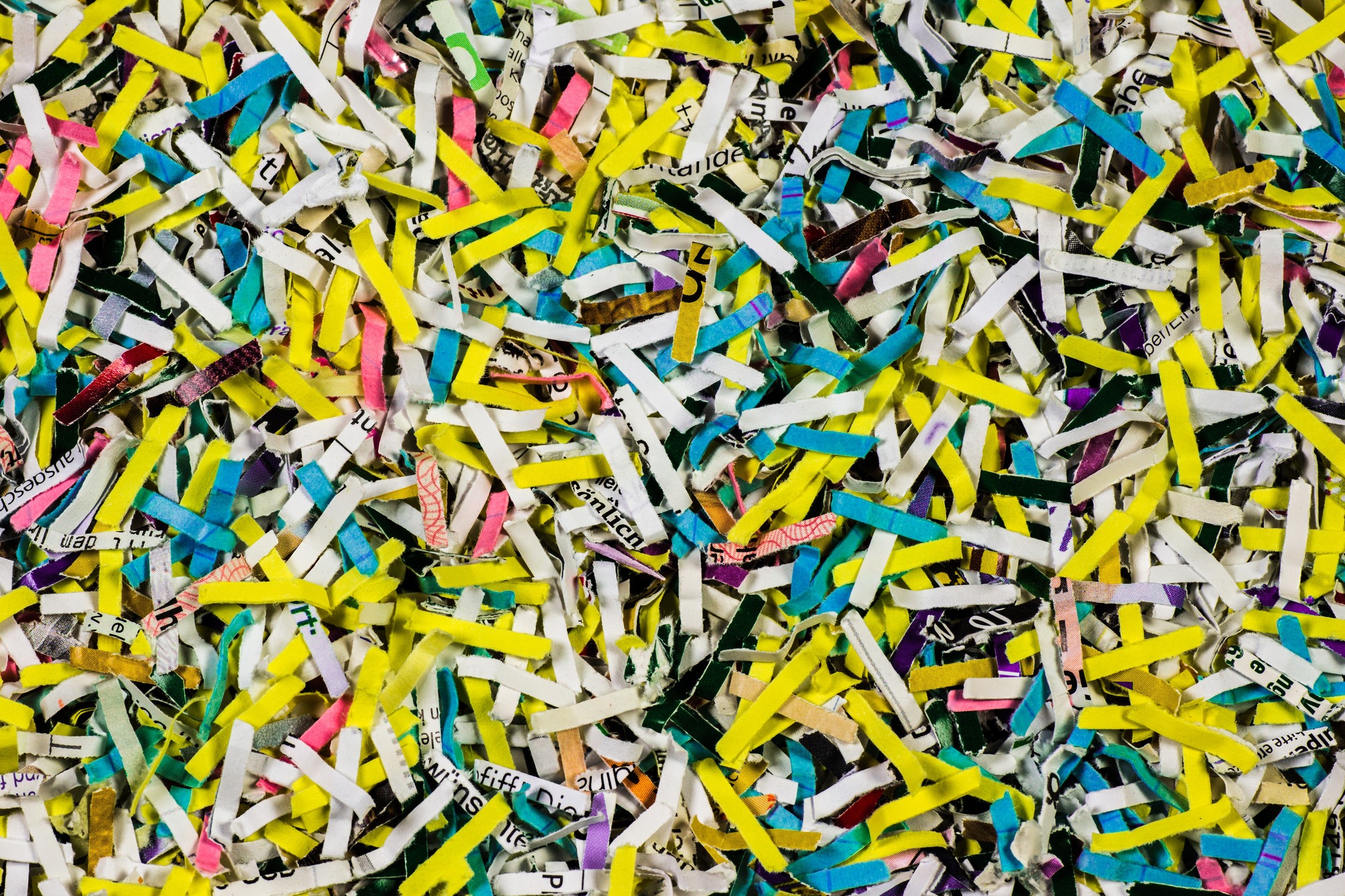 In 2017, the generation of paper in municipal solid waste was 67 million tons, which accounted for 25% of the total generated waste. Most office paper ends up in the landfills. Besides harming the environment, wrong paper disposal risks an organization's sensitive data. 
As a result, paper shredding services are growing in demand. As more offices are using papers, the need to destroy less useful documents is growing. Yet, there is a need to choose a shredding company carefully to avoid leaking valuable business information.
You need to hire a trusted document shredding service provider for your peace of mind. Here are some great tips to help you find a reliable document shredding company. 
Experience
With the right shredding equipment, anyone can pose as a paper shredding provider. The last thing you want is to entrust your company documents to an irresponsible person. You will risk having sensitive data leakage, which can compromise your business. 
It is crucial to verify the experience of your identified service provider. The shredding company should have experience serving your specific industry.  You need to confirm that the providers understand aspects such as confidentiality. 
Customer references are a good place to start. They ascertain a company's quality service provision. However, you need to be keen as some vendors can forge positive reviews. 
Relevant Certification
Wrongful handling of paper waste can land you in trouble. When choosing a shredding company, consider one that has the right certifications. The certifications might differ depending on your state.  
The National Association of Information Destruction (NAID) is one of the vital certifications. It provides the necessary oversight for paper shredding. The agency ensures that a company follows all regulatory measures. 
With NAID certification, you'll be sure that a vendor has undergone stringent audits to guarantee compliance. The agency confirms that a vendor has met the appropriate personnel screening practices.  It also establishes insurance requirements and facility safety. 
A NAID certified shredding company upholds the utmost information privacy. The independent audit keeps the providers embracing the industry's best practices. You should see the certifications before contracting a document shredding service vendor. 
Technology 
The technology your provider uses communicates tons about the quality of service provision. Your chosen company ought to be using state-of-the-art equipment for paper shredding.  Check out if the company utilizes baling technology.
The use of advanced barcode tracking and GPS are also commendable. Using leading technologies proves the shredding company values disposing of sensitive documents in the most secure way. A company with advanced shredding technology prioritizes your document privacy.
 It would be best to take a tour of the company. Seeing some of the equipment in use will increase your confidence. The information listed on the website shouldn't form your final judgment. 
Onsite and Offsite Service Provision
Choose a shredding company that provides offsite and onsite shredding. Both approaches have their benefits. If it's your first time to outsource document shredding services, an onsite service can give you peace of mind. 
Some vendors might not be providing onsite shredding services due to logistic concerns. If you're hell-bent on witnessing the whole process, be sure to mention to your chosen service provider before signing an agreement. Consider working with a company that provides both options for maximum client satisfaction. 
Security 
About 40% of data security incidents are attributable to the mishandling of sensitive data. Working with a shredding company that lacks the right security puts your company's private information at risk. Without proper security, malicious individuals can access some sensitive documents.
Ensure that your contracted company offers locked containers for safe document storage. What's more, the company should only have vetted and authorized persons accessing and handling the documents. With the right security in place, you can rest easy knowing that nothing will compromise the document destruction process. 
Involvement in Professional Organizations 
A document shredding service provider with professional affiliations shows professionalism. An organization such as the Professional Records and Information Services International proves a company's commitment. The Association of Records Managers and Administration is another commendable association. 
Active membership proves a company's commitment to the industry's best practices. Companies with professional affiliation are likely to provide quality services. You should check on the firm's website to confirm their membership to professional bodies. 
Flexibility 
Businesses have different shredding needs. Your shredding provider should accommodate your document disposal needs. You ought to highlight your budget, internal audit, and compliance standards. 
Working with a company that offers a uniform solution for all businesses can be limiting. Consider a document shredding provider who customizes your paper destruction requirements. A competent vendor will assess your document shredding needs against your business.
The regulatory and legal aspects of the business are significant determinants.  The evaluation will determine the appropriate solution for your document destruction. Some of the solutions might not apply to another company. 
Hiring Practices 
When outsourcing a shredding provider, it would be best to work with a company that has stringent hiring practices. The employees should have undergone thorough background checks and training. People handling your confidential information must be competent.  
Working with a company that has well-trained workers gives you confidence and peace of mind. You should seek to know the extent of employee vetting once you identify your ideal service provider. Handling of office documents by untrustworthy personnel can jeopardize your business. 
If the hiring process is unclear, don't engage. Some companies end up compromising to avoid spending heavily on the hiring process. 
Finding the Right Document Shredding Service Can Be Challenging
Choosing the appropriate document shredding service provider can be daunting. The list of attributes defining reliable document destruction companies offers great guidance. You should be clear on your shredding needs before sourcing for a vendor. 
Once you identify a shredding company, make relevant inquiries. Seek to know more about their services and certifications. While online reviews are essential, personal vetting is indispensable. 
When you're confident about the services provided, you can go ahead and sign a contract. Outsourcing document shredding will save you significant resources. 
Explore our site further for business articles and more informative content.