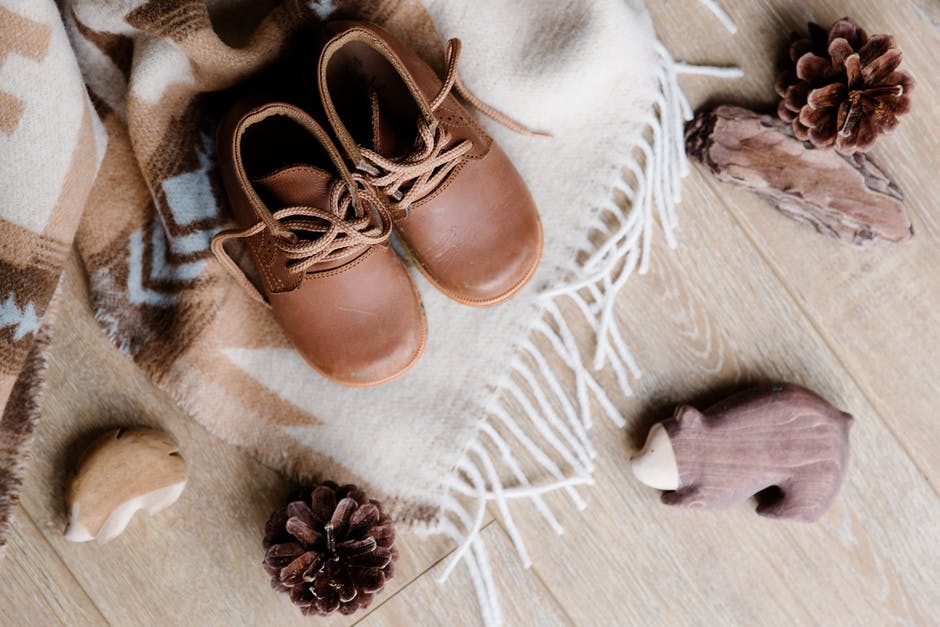 The average woman owns about 20 pairs of shoes.
When you think about how many pairs of shoes are in the world, it's easy to start wondering about the environmental impact.
So how can you stay and fashionable and friendly to the earth?
Here's a guide to everything you need to know about sustainable shoe choices.
Why Is It Important to Make Sustainable Shoe Choices?
More than 20 billion pairs of shoes are newly manufactured each year. The problem with this is that their production relies on fossil fuels and releases chemicals and toxins into the environment through the lifecycle of a pair of shoes.
Not only are shoes produced in factories that contribute carbon dioxide to the atmosphere, but they are then packaged and transported all over the world. Shoes travel on trucks, ships, and airplanes to reach their retail destinations, which again relies on nonrenewable resources and produces carbon dioxide.
During the manufacturing process, chemicals are used to process the different pieces to the shoes and can leak into the environment through the factories discharge.
After all of this, there are also environmental impacts of disposing of shoes. Shoes that are thrown in the garbage simply end up in landfills and the materials they're made of could contaminate the soil as time goes on.
So what are your environmentally healthy shoe options?
There are a lot of different ways you could choose to prioritize the green-ness of your shoes. You can consider the material it's made of, the source and extraction process of the materials, the manufacturing process it goes through, the treatment of the workers, how far it has to travel, and the practices of the company making them. No matter what though, when you're done with a pair of shoes, the greenest thing you can do is donate them rather than throw them away.
Eco-Friendly Shoe Materials
In the past, shoes were often made out of canvas, wood, and leather, but these traditional materials are increasingly replaced with things like plastics, rubber, and petrochemical-derived materials.
When looking for earth-friendly products in general, it's good to consider what material they're made out of.
Luckily, there are lots of alternatives to the typical footwear materials. Things like organic cotton, recycled tires, cork, wool, and linen, to name a few, can be used to make shoes that look timeless and natural but also earth-friendly.
Top Earth Friendly Shoe Brands
A lot of sustainable shoe brands have popped up over the past decade or so, as it has become increasingly popular to be aware of the environmental footprint of your consumer decisions.
This means that when it comes to ecofriendly shoes, you have a lot of choices.
Allbirds
Coming to you straight from LA, these superfine merino wool sneakers have laces made from recycled plastic, arrive in recycled cardboard packaging, and take 60% less energy to manufacture than typical shoes.
When you receive your shoes, the packaging will be labeled with the carbon footprint. You can rest easy ordering shoes from this company as they're carbon neutral.
Keen Shoes
Looking for sustainable shoes that'll take you out into the great outdoors?
Keen specializes in outdoor and hiking shoes and are mindful of their environmental impact as well. They don't use PVC which is typically used to make shoes waterproof, use natural rather than chemical tanneries in their leather, and use natural probiotics in the insoles.
Rothy's
This green shoe company is taking on the problem of toxic manufacturing head-on.
All of the woven uppers of their shoes are made from recycled water bottles rather than newly extracted materials. In order to make their outer soles, they use either vegan leather or carbon-free rubber. Recycled foam is used for the inner sole.
Cariuma
Instead of using recycled materials to make their shoes, Cariuma sources raw materials responsibly.
On their website, you can find detailed descriptions of where each of their materials come from. They promise that all of their rubber is extracted from trees without harm to the trees, their cotton is fair trade, and their leather is held up to the highest standards.
They also only use 100 percent recycled packaging. As a bonus, for every shoe they ship, Cariuma purchases carbon offsets, meaning they're 100 percent carbon neutral.
Nisolo
If you want to feel like you know absolutely everything about a shoe company's environmental impact, Nisolo is the brand for you.
Offering incredible transparency, the impact report of the entire company is published on their website. They mainly focus on worker treatment and sustainably sourced materials.
Veja
Focusing on using raw, organic, and fair-trade materials, these shoes are high-quality.
Also incredibly transparent, you can take a look at all of the company's practices right on their website. Sometimes using experimental and alternative materials like B-Mesh and fish leather, this company is constantly striving towards a greener shoe.
When It Comes to Sustainable Shoes, You Have More Choices Than Ever
Gone are the days of having to make your own sandals out of old car tires – although that does sound kind of fun. If you're not up for a big craft project, it's easier than ever to find eco-friendly shoes to buy.
With so many sustainable shoe choices, the issue is rather that there are too many options. How on earth could you pick just one?
With these earth-friendly shoes, you can rest easier about your own carbon footprint. Remember, though, no matter what shoes you buy, do your part and keep them out of the landfill! Donating shoes is easy and gives someone else a chance to enjoy them.
If you loved this article on sustainable shoe choices, be sure to check out the rest of our blog for more awesome content!