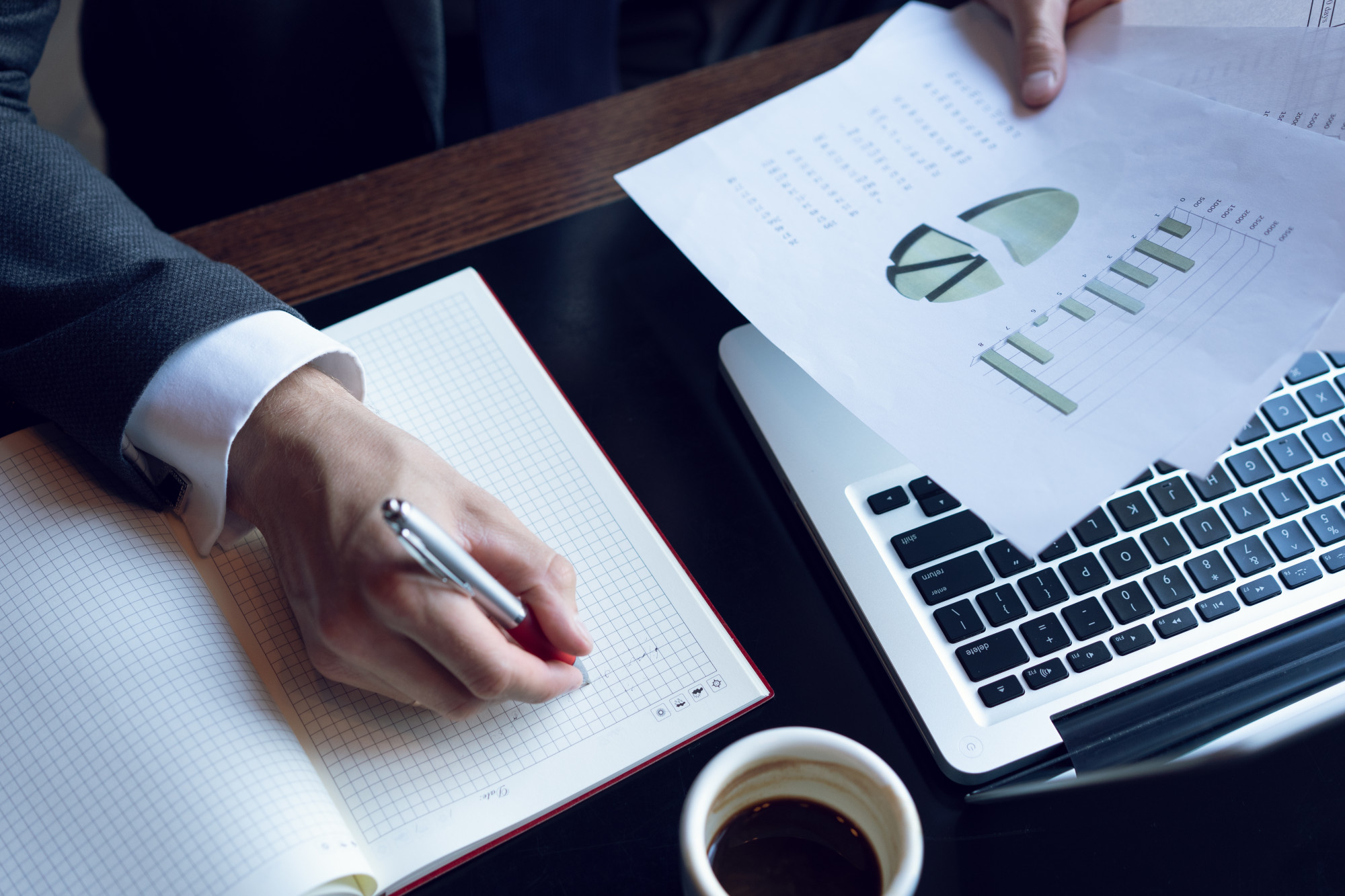 Approximately 56 million households in the U.S own more than one mutual fund.
With a good investment, your dreams can come true, whether it's owning that beautiful house you have always wanted or retiring with some extra income.
But, making the right investment decisions can be a challenging undertaking given the number of options available for investing. Creating an investment portfolio is the best way to ensure that you reduce your losses and maximize your returns.
If you are new to investing, here's a guide on how to create a strong investment portfolio.
1. Create a Long-Term Plan
Before making any investment decision, take a long-term view of the investments you want to put your money into. Investments are subject to changes in prices, and the rate of return might be higher or lower than expected.
A great investment plan is based on a solid plan that will take into consideration the fluctuations that might occur. Having a plan in place will also help you prepare for the market volatility that might negatively affect your investments in the short-term.
Having a long-term plan will also help you buy and retain certain stocks even when their prices are falling. This will help you in the future, as most investment opportunities might get better with time.
2. Use More Than Three Parameters When Buying Stocks
Before buying any stock or investing in any ETFs, first consider at least three parameters. For instance, if you are planning to buy a company's stock, consider these three things;
• The management team at the company, and their track record
• The company's products and services
• The present and expected profits margins of the company
This will help you evaluate what stocks you should buy and how much of your money you should invest in them. Companies with a strong management team with a proven track record are a good addition to your portfolio.
3. Selecting the Best Asset Allocation
First asses your financial position and the objectives you want to achieve by investing. The most important factors you have to consider is your age, level of employment, income, and the time you want to grow your investment.
For instance, an unmarried college graduate will need a different investment strategy than a 60-year old employee who is planning to retire. You should also consider the level of risk you are willing to take.
This will help you know whether to invest in low-risk investments that have a low return or a high-risk investment with high returns. But remember that a high return investment also has a higher possibility of making losses.
Choose the investment plan that will suit your personality and the future needs of your long-term financial needs. Optimizing your investment decisions and factoring in the risk/return tradeoff will help you choose the best investment portfolio.
4. Keep the Cost of Investing Low
When investing, make sure that you keep your costs as low as possible. Every dollar you incur as a cost is a dollar you could have invested. You can choose a broker with the least charges or invest in a mutual fund that puts your needs first and offers incentives such as fee waivers.
Incurring extra fees while investing can cost you hundreds or even thousands of dollars in lost income. Don't ignore any fees because cumulatively over a long period of time, they will represent a loss to your wealth, and may weaken the overall returns from your investments.
5. Hold Your Investments in a Tax-Efficient Manner
Choose an investment holding plan that will offer you tax incentives such as lower tax payments or no tax charges on additional income. For instance, Roth IRA, and 401(k) are the two best tax shelters for investors belonging to the middle and lower income class.
The two plans have great tax benefits, and if you manage them well they can help you realize more yields on your investments. For instance, a 401(k) only deducts the contributions from your taxable income while enabling you to invest in various mutual funds.
The Roth IRA is similar to a 401(k), just that it taxes your income first and does not deduct any tax from the dividends, interest or capital gains you make.
6. Don't Depend Too Much on a Single Investment
Don't put all your money in a single investment. Diversify wisely and spread your income over a broad range of investments choices. Some of the assets you can invest in are;
• Bonds
• Exchange traded funds
• Stocks
• Real estate
• Commodities and currencies
Spreading your income across a number of different investment is the best way to minimize your risk and maximize the returns on your investments. If you invest in a few investment choices, the higher risk of loss could cost you a lot if the company you have invested in becomes insolvent.
Diversification is the key to creating a great investment portfolio. You should diversify your investment into different classes. And spread your income within the different classes.
Ensure that your investment is spread across a broad range of sectors and industries as well. This will help you find the best companies to invest in and minimize the losses you can incur.
You can learn more about the investments decisions by staying abreast of investing news.
Making a Great Investment Portfolio
Before making any external investment, build your knowledge, and skills as an investor. This will help you know what and when to invest, thus making it easy for you to have a great investment portfolio.
Explore our blog for more informative articles.