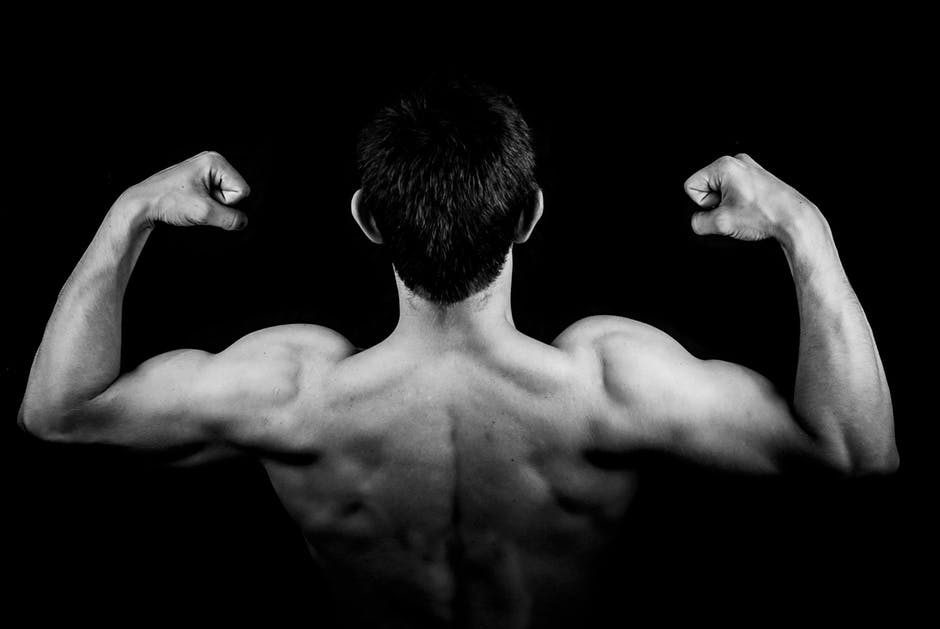 You've hit the gym and kept up with your diet. But no matter what you do, you're still not happy with the results.
You're feeling too lean and too weak. It's time you bulk up. Seems like you're in need of some solid bodybuilding tips. 
We got you covered with this strong list of 9 websites like BodyBuilding, that is packed with helpful bodybuilding tips.
1. Muscle & Fitness For Bodybuilding Tips
This Boise based blog provides a full array of fitness tips covering everything from new training and nutrition trends, to reviews on the best gear to buy to help reach your goals. 
Think of Muscle & Fitness as your digital training partner, with about 84 new posts a week, you'll never run out of tips. Uncover the answers to some of your biggest workout questions like why you're holding on to body fat or what you should never ever do at the gym. Over seven million Facebook fans can't be wrong! 
2. Reddit 
If you want to find the answer to virtually any problem, you turn to Reddit. This website features everything trending and viral on the Internet all in one place from crazy stories and breaking news to hilarious memes. So it makes sense that Reddit would also be a great resource for bodybuilding. 
Check out the subreddits r/Bodybuilding and r/NaturalBodybuilding. Here you'll find a ton of articles, pictures, advice, and videos to help guide your bodybuilding journey.
You can ask anything like what is a legal steroid. This is also a great resource for learning about what's the right nutrition and supplements to bulk up. 
If you're pursuing more of a natural approach, look to r/NaturalBodybuilding. Here you'll find natural diets and routines that will help you bulk up without any chemicals. 
3. Flex Online 
This New York-based website calls itself "the ultimate bodybuilding information resource" and we can see why. If you want to keep your finger on the pulse of IFBB and NPC news, this is the place. 
Flex Online will give you the scoop on athletes, training, competitions, supplements, and nutrition. With about three new posts a week such as everything you need to know about hydration to how to train to build body mass. 
4. Muscular Development 
This New York-based blog is considered to be the top destination for bodybuilding. Here you'll find a wide selection of bodybuilding contests, forums, videos, exercises, articles, and supplements. You can always count on getting the latest content here, with up to 21 new posts a week.  
Whether you want to build muscle, lose weight, get healthier, have more energy or simply just look and feel better, there's something here for you. 
5. Muscle For Life 
This website from Virginia is an incredible resource if you're looking to improve your energy levels, build muscle, or simply look and feel better, you'll want to check this out.  This blog has been around since 2012, and it's still turning out about 4 new posts a week.  
Here you'll find out if milk is bad for you, and the best appetite suppressants backed by science. 
6. FemaleMuscle By Lori Braun
Men and women's bodies are different, especially when it comes to bodybuilding. If you're a female bodybuilder, you might want to check out the largest female bodybuilding website online that has been running for 20 years. 
The site is owned, edited and published by Lori Braun, who is respected and known in the female bodybuilding world. The site averages about two new posts a week. Here you'll learn how to get a flat stomach and get a bigger butt, or how according to science, women are actually stronger than men.  
7. Elite FTS 
This Ohio blog has been up and running since 1998, with over 350,000 bodybuilding questions answered. On Elite FTS you'll also find videos, exercises, professional training logs, and The Iron Subculture Podcast.  You'll also find informational articles that break down if you should train while you're sick, and why the time between sets matters. 
There's also a store, where you can buy everything and anything you need for training such as workout gear, equipment, and supplements. The goal of this site is to educate its worldwide readers who are serious about transforming their bodies.
8. SparkPeople 
Diet and training go hand and hand. You won't see real results unless you are maintaining the proper diet along with dedicated training. But nutritionists can get expensive.
This website has you back, with a calorie counter and a personalized fitness program. SparkPeople also connects you with experts and provides you with tools like apps to help you stay on track.
Here you'll also find a four-stage diet program that helps you make changes. There's also sparkrecipes.com, that lets users share and rate healthy recipes. 
In 2012, there 10 million visitors to this website, making it the most visited fitness site online. Then in 2013, Consumer Report ranked SparkPeople fourth in online do it yourself diet plans. 
And you will see results, over millions of registered members can't be wrong.
9. Men's Health 
This website is tailored to men only, but can really keep you stay healthy and fit while you're bodybuilding. This known magazine is the world's largest men's magazine with 35 editions in 59 countries. 
Men's Health covers everything from weight loss, heart health, and fitness, down to sex and style. It's an incredible resource for not only bodybuilders but men in general. 
And for the ladies, there's also Women's Health, which has 1.3 million readers. Here you'll find fitness, health, and weight loss tips, as well as style and sex advice. The food section delivers an array of healthy recipes. There's also information on your metabolism, how to boost energy, and how to get better sleep. 
Both Men's and Women's Health are great resources, either in magazine or website form, for men and women looking to transform their bodies. 
Find a Bodybuilding Website Today 
These are just some ideas to get you started. What's the best bodybuilding website for someone else, might not be the ideal one for you. Take a peek at these, then decide which provides bodybuilding tips that align with your fitness goals.  
For more information and resources on health and fitness, check out our website.