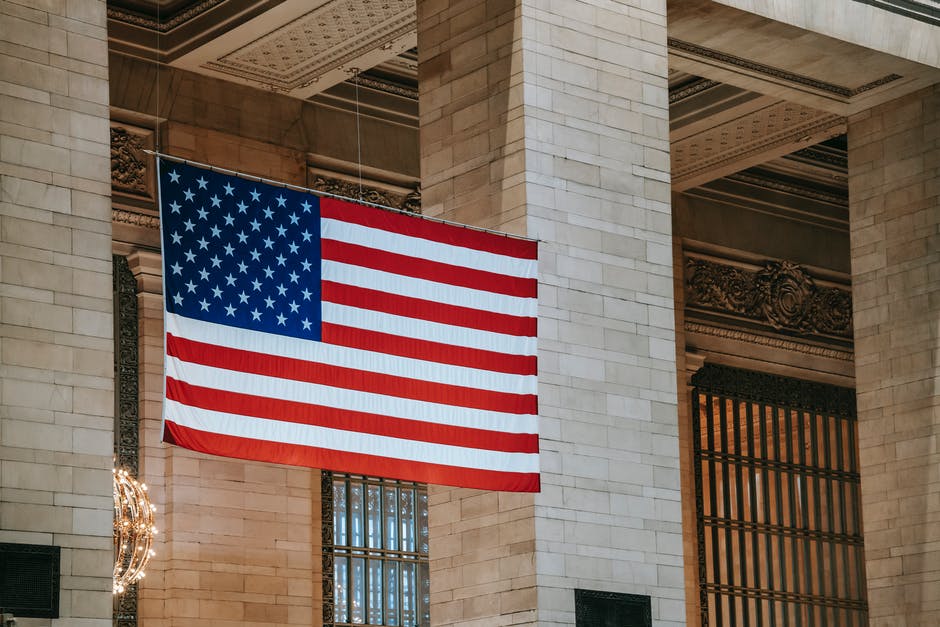 Everyone who lives in America is an American. That includes the Arab American population. Roughly 3.7 million Americans trace their family to an Arab country.
America is called a melting pot, but you can hold to your identity while being an American. You just have to know a little bit about navigating through the United States. 
Where you should go if you want to learn the English language? What should you do to get a job, compete with your coworkers, and get a promotion? How can you connect with people of your country of origin and background? 
Answer these questions and you can make your life in America fulfilling, fun, and stimulating. Here is your quick guide. 
Learning the English Language
You can continue to speak your native language inside the United States. Resources for Arabic and other languages are available in public transportation centers, museums, and educational institutions. More people are learning Arabic in the United States, so you can have conversations with many people. 
If you would like to learn English, you can start once you are feeling comfortable doing so. English is a complicated language with irregularities and many idioms. Take your time learning it, and don't rush yourself. 
You can find many resources to help you learn the language. You can go online and find several guides about English, including from news outlets like the BBC. You can also watch YouTube videos that break down grammar rules and idiomatic expressions that many people use. 
Make sure you learn all skills related to English. Many people focus on reading and writing, but not speaking and listening.
Find flashcards where you can work on your pronunciation and listen to English-language materials. You can watch movies in English and read subtitles in your native language. This lets you match the words you may not know to the words you do know. 
Moving Through the American Workplace
Arab Americans have roles in every line of work in the United States. You can become an engineer, an actor, or a politician. You can find an entry-level position, or you can assume a high-ranking job with a major company. 
If you don't already have a job, you can find one quickly. Join websites that connect people to jobs like LinkedIn. If you are looking for a high-ranking job, work with an executive recruiter and get in contact with businesses in your area. 
The job interview process is very difficult. For most jobs, it involves multiple rounds of interviews, with at least one being in-person or over video conferencing software. You may also have to send in writing samples or participate in some sort of seminar. 
But once you get your job, things get a lot easier. You may need to go through some training or a company orientation.
Many jobs in the workplace ease you into your responsibilities. After a year, you will be expected to assume full command of your position. 
The American workplace is a very competitive environment. The expectation is that you are available to work overtime, though you will get money for the extra hours you work. If you apply for a promotion, you may be competing with dozens of employees for it. 
But you can find a workplace that is relaxing and stimulating. Many companies offer perks to their employees like free snacks and matched donations to charity. 
Meeting Other Arabs
Do keep in mind that Arab Americans have ancestral ties from multiple Arabic countries. Many people have roots in Palestine, Lebanon, and Syria. The experience of Palestinian Americans is different than the experiences of Syrian and Egyptian Americans. 
For the most part, Arab Americans with different backgrounds congregate under the label of "Arab American." You can find many different organizations that mobilize Arab Americans for political and social causes, like the Arab American Council. 
You can find religious institutions that cater specifically to people of Arabic descent. Mosques, Christian churches, synagogues, and other institutions are located near every major metropolitan area. 
Several companies and services online specialize in connecting Arabs together. Arab dating apps are very popular, especially amongst young people. But you can also find support if you want to meet business professionals or students who are Arab. 
How to Preserve Culture 
You can hold to your native culture while living inside of the United States. Being of Arabic descent and wanting to preserve Arabic culture does not make you any less of an American. 
If you are a Muslim, you can celebrate Ramadan and other Muslim holidays. You can perform your daily prayers in your office, and you can fast during the day while getting your work done. 
If you have children, you can give them books and educational guides on being an Arab American. You can participate in your cultural traditions with them and allow them to do "American things." 
Some people do harass people of Arabic descent. Others may not be hostile, but they may be confused or awkward around you. Speak to your family and friends and get support for yourself whenever you need it. 
Being an Arab American 
You can be a proud and successful Arab American. You do not have to learn English, but you can do so easily through free online resources. 
American workplaces have difficult recruitment procedures, both for getting a new job and receiving a promotion. But you can receive support from your boss if you need it. 
You can find Arabic cultural institutions everywhere, including online. Do not worry about losing your culture. You can raise your children in your traditions, including religious ones. 
America is a multifaceted country with its own cultural peculiarities. Find out about them by following our coverage.