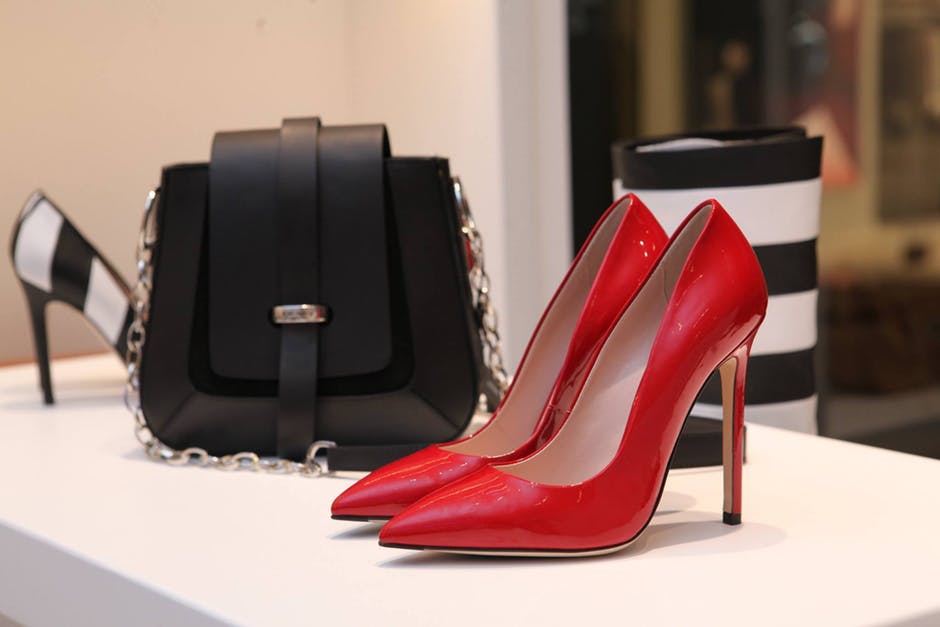 56% of the workforce wishes they could dress more casually at work. The main reason behind this is related to the dress code rules of workplace shoe attire. 
Wearing certain shoe styles can cause pain and discomfort after a long day at work. This includes high heels, strappy sandals, trendy flats, and men's dress shoes. 
Yet, certain techniques can help enhance comfort when wearing different types of shoes. These work to help reduce aches and pains in the feet. 
Read on for the best tips on how to make shoes more comfortable.   
Tape Your Toes Together 
High heels are the most popular shoe of choice in the career world. They may look chic and stylish but are not always the most comfortable shoe type. 71% of women agree that wearing high heels is the main cause of foot pain.
High heels often lead to aching arches, pinched toes, and big blisters. Yet, tape offers an easy hack to make shoes comfortable. 
The secret is to use tape to secure your third and fourth toe together. It's best to use a nude colored medical tape for this. This places less strain on the nerves in your toes and reduces foot pain.
Use Shoe Inserts and Blister Treatments 
Gel inserts are often considered the best way to make shoes comfortable. They offer an easy and affordable hack to add more cushion to your shoes. 
Apply inserts to the heel of your shoe, the sole of the shoe, or inside the tip of the shoe. This helps to reduce chafing, blisters, and broken skin.  
Shoe inserts also stop your foot from moving and rubbing too much inside of your shoe. This offers a more comfortable fit with less sliding. Heel grips can also help with this. 
Inserts reduce pressure for your feet if the sole of the shoe is too hard. You can even make your own inserts using a comfortable moleskin material.   
If you already have blisters, use blister bandaids. These work to protect and treat the affected areas. They can stop the blister from getting worse or infected. 
Apply Some Deodorant
Wondering how do you make your shoes more comfortable with an at-home hack? You can use an antiperspirant, like gel deodorant.
This can be applied inside your shoes as a proactive method to help banish blisters. It keeps the feet from rubbing against the interior of the shoe. The deodorant will also produce less moisture inside the shoe. 
Use a clear colored product to avoid staining your feet or shoes. You can also buy an anti-stick balm product which looks like deodorant.  
Get Better Traction Using Sandpaper  
Brand new shoes often have smooth soles. This can cause you to slip when walking on certain flooring styles. Improved traction is another tip for how to make shoes feel more comfortable. 
You can use fine-grit sandpaper to give your shoe soles more traction. Roughing up the soles of your shoes this way will make it less likely that you will slip and fall.  
Use a Bit of Baby Powder
Baby powder can help fix a pair of loud squeaky shoes. The powder creates less friction inside the shoe. It can also help reduce foot sweat and odors.  
Teabags are another trick for fighting foot odor. Keep dry and unused bags inside your shoes overnight to reduce odor.  
Cap or Cut Down Your Heels
Heel points tend to wear down over time, creating an unsmooth surface. This makes it harder to balance and walk the right way. Heel caps can help to correct this.  
With the help of a professional, it's also possible to trim down your heels. This creates less of an angle for your foot and makes the heel incline a more comfortable height. By removing an inch of your heel your toes will be less squished together. 
Add Some Fabric to Your Flip Flops 
Sandals and flip flops are an essential part of summer style. Yet, rubber flip flop straps can dig into your feet. This creates friction against your skin as you walk and can cause painful blisters. 
Spruce up your sandals by wrapping strips of fabric around the straps. This is much more comfortable than rubber and will reduce skin chafing.  
Choose a fabric color and texture that compliments your wardrobe. You can also go neutral in black or white.  
Stretch out Your Shoes
Shoes tend to stretch by themselves over time. But a brand new pair is often tight and uncomfortable at first. Shoes that are too tight lead to blisters and aching feet. 
There are a few tools that can help stretch your shoes out. Shoe stretching devices work to increase the length or width of your shoe size. A shoe tree can also help to stretch the material out. 
Another option is to use a spray that helps to stretch suede or leather shoes. This also works well when wearing tall boots that have too narrow of a calf opening.
Spray the inside of your boots to allow the material to stretch. A low-heat blow dryer can also warm up the leather to help you stretch the shoes out.   
Using this long handled shoe horn will also make it easier and more comfortable to put on tighter shoes. A professional cobbler will have other tips on how to make shoes more comfortable.
Wear the Right Socks
Socks are often the best way to make shoes stop hurting your feet. Wearing unsupportive socks with men's dress shoes can lead to pain and discomfort.  
Certain styles of socks offer extra padding and moisture-wicking properties. They also work to support the arches of your feet for better comfort.   
Top Lifestyle Hacks for How to Make Shoes More Comfortable
Wearing uncomfortable shoes can lead to chafing, blisters, and broken skin. This can make for a long and painful workday. These are the best tips for how to make shoes more comfortable. 
Looking for more advice on enhancing comfort and convenience in your everyday life? Check out the lifestyle section of our blog for all the latest tips.