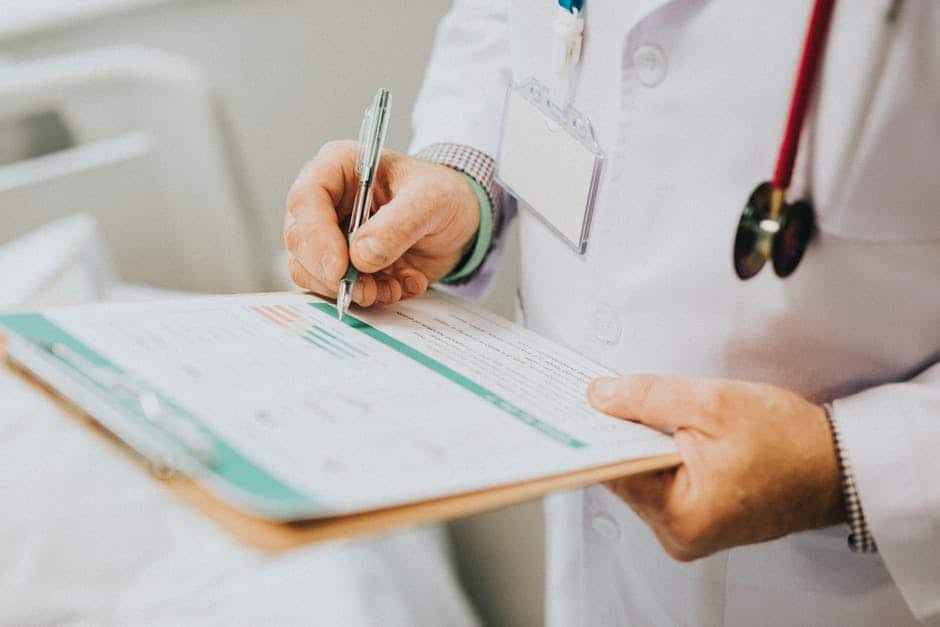 In 2016, more than 8.6 percent of the population didn't have health insurance. That means about 27.3 million people had to pay the full cost of medical treatments out-of-pocket.
For most families, this means paying thousands in medical bills for routine treatments. So, how can you protect yourself? Invest in a health insurance plan!
Buying health insurance can seem a bit confusing. But as long as you familiarize yourself with the process and know what to look for, you'll find the right policy for your needs.
Here's what you need to know before you start shopping for health insurance.
Understand the Five Major Categories
Every health insurance plan is different and offers different levels of coverage. To tell them apart, the marketplace groups the plans in five categories.
Bronze
Bronze plans offer the most affordable traditional insurance plans. They often have the highest deductible amounts. But this means your insurance premiums will be relatively low.
Silver
Silver plans cost more each month. But their deductibles are much lower. These plans are ideal for families who use their insurance each year and worry about out-of-pocket expenses.
Gold
Gold plans offer more features and lower deductibles. They're ideal for families that rely on health insurance for regular medical care and individuals who have existing health conditions.
Platinum
Platinum plans reduce your out-of-pocket expenses by offering the lowest deductibles. The monthly premiums are high, but for families with young kids and those needing regular medical care, the plans are ideal.
Catastrophic
Catastrophic plans are best for families who only see the doctor in emergencies. You'll still get access to low-cost or free annual physicals.
But your deductibles will be high and most people won't reach the deductible amount unless they receive emergency treatment. The high deductible does mean your monthly premiums are low.
Establish a Budget for Buying Health Insurance
Plans for families can cost as little as a few hundred dollars a month to well over a thousand. Set a firm budget before you start shopping.
This will help you narrow down your options as soon as you start. But remember, planning a budget for health insurance isn't like planning a monthly budget. You need to consider your deductible and think about how often your family sees a doctor.
For families with active children, injuries are common and it's best to have a lower deductible each year. But for healthy couples just starting out, your medical costs will be much lower. A catastrophic plan might be all you need.
Shop Around
Don't limit yourself to the state marketplace. Insurance companies and private insurance websites offer their own plans and some may be better suited to your needs.
Get quotes from multiple providers and consider looking into insurance companies you don't immediately recognize. Just because you don't see advertisements for them doesn't mean they offer sub-par coverage.
And by going with a local insurance provider, you might save money in the process.
Speak with Your Employer
Most employer-sponsored insurance is cheaper and better than the plans you find in the marketplace. If your employer offers health coverage, get the details as soon as you can.
Compare their plans against those available through the marketplace. If the coverage is better, consider enrolling in your company's health insurance plan.
If you're not eligible for benefits yet, you can always buy a plan through the marketplace. You can then cancel it and enroll in your employer's plan once you're eligible.
Pay Attention to the Deductible
It's tempting to buy health insurance based on the monthly premium costs alone. After all, it's what you'll be sending to the provider each month.
But doing so is the easiest way to get stuck paying more for treatment than you thought. Low monthly premiums mean higher deductibles.
And the higher your deductible is, the more money you'll have to spend before the insurance company starts covering treatments.
Make sure you pick a plan with a deductible you can reasonably afford. Otherwise, you might find it too expensive to get the treatments you need. At best, this puts you in debt with the medical practice and at worst, it threatens your health.
Get Help from an Insurance Broker
You don't have to shop for insurance on your own. In fact, buying policies online without help can get expensive fast.
Instead, work with an insurance broker. They understand the ins and outs of your state's marketplace. But they're also familiar with private insurance providers.
They'll work with your budget and your healthcare preferences to find the best coverage for your family. They can even help you shop for individual plans and custom coverage. This article gives you more information about working with brokers.
Don't Hesitate to Apply for Assistance
Employer-sponsored plans are available at the price set by the insurance provider. There are no other discounts or ways to save on coverage.
But when you buy health insurance through the marketplace, you have the option to apply for income-based assistance. These programs help cover a portion of the cost of your monthly premium payments.
This allows you to buy a policy with a lower deductible for a more affordable price.
To apply for assistance through the marketplace, you'll need your tax returns from the previous year and estimates of your expected income for the current tax year. Keep in mind that not everyone is eligible.
Final Thoughts
Buying health insurance is a great way to protect your family and your bank account from unexpected medical expenses. And with so many options available, you're sure to find a plan that meets your needs.
Take your time and shop around before committing to a plan. Remember, open enrollment only happens once a year. If you need to change or upgrade your coverage, you'll need to wait until the next enrolment period.
Looking for more tips on improving your personal finances and saving money every day? Be sure to check out our latest posts.