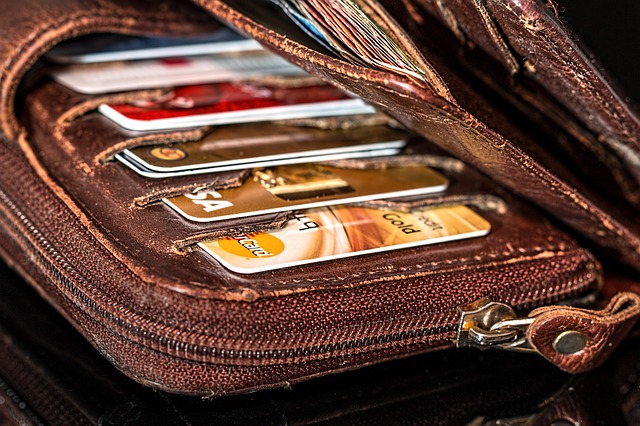 In 2018, the household debt in America hit $13.21 trillion. Research reveals that the higher the education one has, the higher the level of debt they will have. The main contributing factors are student loans and monthly expenses.
College degree graduates have an average credit card debt of $8,200 while those with just their high school diplomas have $4,600. The amount of income you get also influences your level of debt.
As you go along with life, you will get to encounter different types of debt and how they function. You need to understand their difference for you to manage your money strategically.
Here is a list of some of the debts and how you can solve them.
Business Debt
When you own a business, any money that it owes is referred to as a business debt. It can occur when looking for different sources of funding for your business.
Financial advisors around the world advice that a little debt is good for the success of a business. However, if you are not careful, it can lead to the fall of your business.
You can get a business debt in several ways. They include:
1. Debt From Suppliers
It is money that you borrow from your supplier in terms of time between receiving and paying for the goods they delivered. You can borrow millions of dollars or an extension of the days to pay the amount.
Supplier debt does not carry any costs. The only disadvantage it brings is the risk of destroying your relationship with your supplier if you do not pay them what you owe.
However, there are clear and straightforward ways to manage the problem and solve it quickly without having to visit the bank.
2. Debt From the Bank
If you require funding for your business, the most effective way to guarantee that you receive the funds is by pledging your assets as collateral. You can also secure a loan through the company's earnings.
The bank can give you a loan based on the amount of money your business makes.
Either way, you will still need to pay interest for the loans that you receive at a rate that depends on your creditworthiness.
3. Mezzanine Debt
It is the link that joins together debt and equity. Mezzanine debts are highly risky, but they come with the highest returns.
The loans offered do not tie down any assets. You can refer to them as unsecured debts. However, they are costly and carry interest rates that may be higher than 10 percent.
If you want to find business financing, it is advisable to get into a mezzanine debt after exhausting all other available methods.
4. Consumer Credit Debt
Consumer credit debt is taken to help with the purchase of personal everyday goods and services. Credit cards are a part of consumer credit.
Banks and retailers allow consumers to purchase products and services immediately and take time to pay the costs with an added interest.
Consumer credit debt has an overall impact on the growth of the economy. When consumers willingly borrow funds and repay on time, the economy grows.
If they, however, cut down on their spending and reduce the number of borrowings, the economy will then shrink.
You can divide consumer credit debt into installment credit and revolving credit.
5. Installment Credit
It refers to a set amount that is issued to meet a specific purpose for a set duration of time. It is considered best for making big-ticket purchases such as furniture, cars, and appliances due to its low-interest rates.
The bank or retailer considers the purchased item as the collateral and confiscates it in case the consumer defaults.
6. Revolving Credit
You can use the revolving credit to purchase anything. Just as its name suggests, the line of credit is open, and you can use its maximum limit several times without worry.
All you need is to ensure that you pay a continuous monthly fee that is never late. The debt is never settled all at once. It continues to accumulate interest every month even if you consistently pay the minimum cost.
Additionally, it has a high-interest rate that is brought by the lack of collateral.
Household Debt
You can define a household debt in several ways depending on the type of debts that it contains. Some common debt includes student loans, mortgage debt, credit card loans, and auto loans.
1. Mortgage Debt
Buying a home is an expensive undertaking for most people. Therefore, they instead take out a mortgage to help them meet the costs.
There are various types of mortgages you should consider.
FHA loans – these are loans meant for homebuyers who do not have much savings but want to make their first home purchase. The Federal Housing Administration provides them with a loan program that enables them to buy a house with a down payment of as little as 3 percent.
Veteran Administration Loans – this program provides loans to veterans and spouses. If the sale price of the house is equal to the appraisal value, you may not require to place a down payment on the property.
Since the VA covers the loan, you do not need any private mortgage insurance. You are still able to get the loan with competitive interest rates even without a perfect credit score.
2. Conventional Home Loan
For a regular home loan, you need to have at least a down payment of 20 percent of the overall purchase price. The loan requires private mortgage insurance just until it attains an 80 percent loan to value ratio.
3. Interest-Only loans
Here, borrowers can take out a mortgage for a fixed period, usually between 5 to 10 years. Once the interest-only term ends, numerous people refinance the house and sell it.
It mainly happens due to an increase in the monthly payments that are based on the balance of the loan and the interest over the remaining years of the loan.
4. Home Equity Loans
You can as well purchase a house using a home equity loan. The process is very similar to taking out a mortgage. You require an appraisal and a lender who will evaluate if you can repay the loan.
The lender sets the limit of the amount up to which you can receive. However, no matter the amount, you will receive it in a lump sum.
You should always consider your debt to income ratio when figuring out how much mortgage to take. To be safe, keep your housing costs at 30 percent of your monthly income.
You can visit https://www.mccarthylawyer.com/ to learn more about settling mortgage debts.
Student Debts
There are two types of student debts; private loans and Federal loans.
Schools, banks, or credit unions offer students private loans to complete their studies. The interest rate of such a loan can easily change. You can refinance or consolidate during the beginning of the repayment period.
The government issues these loans. They have fixed interest rates and are not offered by private lenders. The government subsidizes them by footing the interest of the loan.
With good credit, you can refinance the loan at a low-interest rate during the start of the repayment period.
When evaluating which college financing program works for you, consider education debt as a potential return on investment.
Car Loans
Today, cars are a necessity for most people. However, it is still a depreciating asset. You do not make any profit from investing in one, unlike in a mortgage or student loan.
Car loans have long terms that range from 24 to 84 months, making them rather expensive and frustrating.  Apart from the high-interest rate, you should look out for any penalties for early payment.
You should avoid shopping for car loans that have a monthly repayment plan since you will pay more interest over the lifespan of the loan.
Credit Card Loans
Lenders rely on your income and credit history to determine if you are eligible for a loan and how much interest to charge you. Credit cards make great tools as lenders can use your credit report to give you a credit line.
Most of the cards have changing interest that is tied down to the prime rate, which often changes due to the interest rates set by the Federal Reserve.
When looking for a credit card loan, you can get lower interest rates only if you have good credit scores. Additionally, making a late payment can lead to an increase in the annual percentage rate.
Why Should You Know the Types of Debt?
If you want to make better investments and secure a better future, you should learn the various types of debt and how you can manage them effectively.
You should always pay debts with fixed payments, such as car payments and home mortgages on time to protect the collateral. Additionally, you should also avoid having to pay extra interest on your bill.
However, for revolving debt, paying more than the minimum helps you reduce the amount you owe each month. Once you make yourself familiar with the repayment terms of each debt, you can avoid the consequences that would follow by missing a payment.
Grab more information from our blog on the different debts and how to solve them.