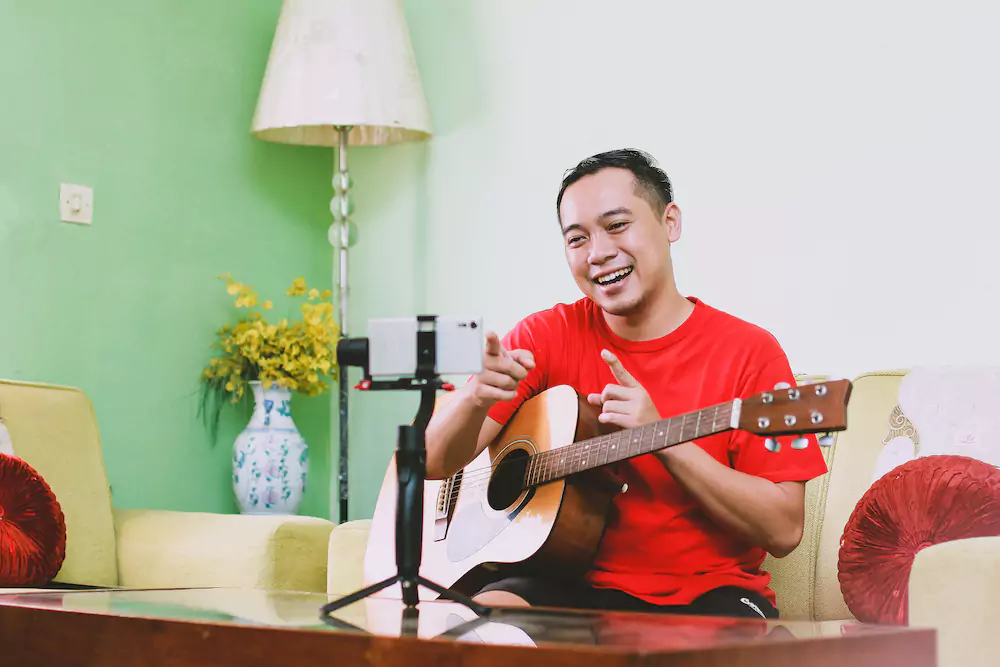 YouTube is a basic application on our phones, and it comes as a default app in several phone models. It is an important application, nevertheless. From simply listening to music to watching conspiracy theories, watching live news and so much more; YouTube has got it all, after all, there are approximately more than 50,934,583 channels present on the platform. A massive number isn't it?
Anyways, we are here to narrow down the top 9 channels that one must visit if they are looking for some life-changing skills and to learn new things. If you are one of those, then you are in the perfect space.
However, before you begin watching these channels and thousands of videos, you would want uninterrupted internet connectivity, right? Therefore, we will only recommend the best to you. You can get any of the varying AT&T Internet plans available to you and forget the worry of a slow internet connection behind.
So, without any further delay, read ahead to find out the 9 YouTube channels that you should watch for learning life skills now!
1. The School of Life
| | |
| --- | --- |
| Subscribers: 7.98 Million | Videos: 879 |
If you are ever feeling lost, and are looking for something that can help you grow mentally, and learn better things about life, The School of Life is the one for you.
Everything you need to know about how to live your life in a better and more meaningful way is listed on the channel. The videos are incorporated psychology, culture, art and so much more.
In the creators' own words:
"We're here to help you learn, heal, and grow."
2. Crash Course
| | |
| --- | --- |
| Subscribers: 14 Million | Videos: 1.4K |
YouTube has surely changed the learning experience for all. Whether it is educational learning, or coping with life changes, YouTube has got channels that cover it all.
On the CrashCourse channel on YouTube, you have a Pandora of educational videos of top quality. Be it chemistry, biology, world history, ecology, or even theater. These are just to name a few. Hop onto their YouTube channel now and uncover it all.
3. Talks At Google
| | |
| --- | --- |
| Subscribers: 1.91 Million | Videos: 5.3K |
Everyone has their ideal personality in this contemporary world. If they are someone renowned, making their name in the world then this channel is the one for you to not miss. Leading corporate interview series Talks at Google gives influential thinkers, innovators, makers, and doers a stage to discuss their lives, their work, and what motivates them to change the world.
You can watch it all on YouTube or even the channel offers podcasts where you can listen to the audio-only versions.
4. Free Code Camp
| | |
| --- | --- |
| Subscribers: 6.57 Million | Videos: 1.3K |
Coding is a skill that is rising to value and is integral now more than ever. All thanks to modern technology. However, it can get pricey to learn. But not anymore! On YouTube's Free Code Camp channel, you can earn coding AT NO COST. Yes! You heard it right. You can learn to code, at any level, and from professionals. It is all just a click away from you.
5. TED-ED
| | |
| --- | --- |
| Subscribers: 17.8 Million | Videos: 1.9K |
TED talks are greatly important. People listen to successful individuals sharing their experiences, hurdles, and commitment toward growth. It can truly be inspiring for many. It does not necessarily have to be speech-like content. It can be like a quick master class too.
This is where TED ED comes in. The dedication of TED-Ed to developing lessons that are worth sharing is an expansion of TED's goal of disseminating ideas among the masses. Here, you will be able to watch educational videos in form of humans or even animations, -only making the experience even better.
6. Practical Engineering
| | |
| --- | --- |
| Subscribers: 2.94 Million | Videos: 148 |
Engineers! Or aspiring engineers! It's a call for you. This channel is hosted by a civil engineer, and it is about the breakdown of the world around us. From every minute thing you see, to the massive infrastructures; prepare for a detailed understanding of it all.
You have our word; it is absolute fun!
7. Dad, How Do I?
| | |
| --- | --- |
| Subscribers: 4.28 Million | Videos: 161 |
The Internet is full of kind people. This channel restores your faith in good humans. The concept of this channel is to create 'How To' videos of everything someone learns from their father. It is for all those people who might not have the basic knowledge of 'how to fix a hole in siding' or 'how to make a simple budget'.
It is wholesome and worth your subscription. We are sure you will be able to learn a few or plenty of useful things from the videos that you would be using in your daily life.
8. James Jani
| | |
| --- | --- |
| Subscribers: 1.28 Million | Videos: 18 |
James Jani is a good spot for everyone interested in documentary-styled content. Whether it is the dissection of conspiracy theories, discoveries, or simply unveiling unusual happenings around, it is all good to watch. This helps in the learning of new concepts and things happening in the world that we often do not bat an eye on.
9. Veritasium
| | |
| --- | --- |
| Subscribers: 13 Million | Videos: 339 |
If you are someone actively interested in educational content, and science, then do visit Veritasium on YouTube. The videos on the channel have got interesting takes on several subjects of life that you must think about or hear about at least once in life.
So, visit all these YouTube channels now and explore new skills.