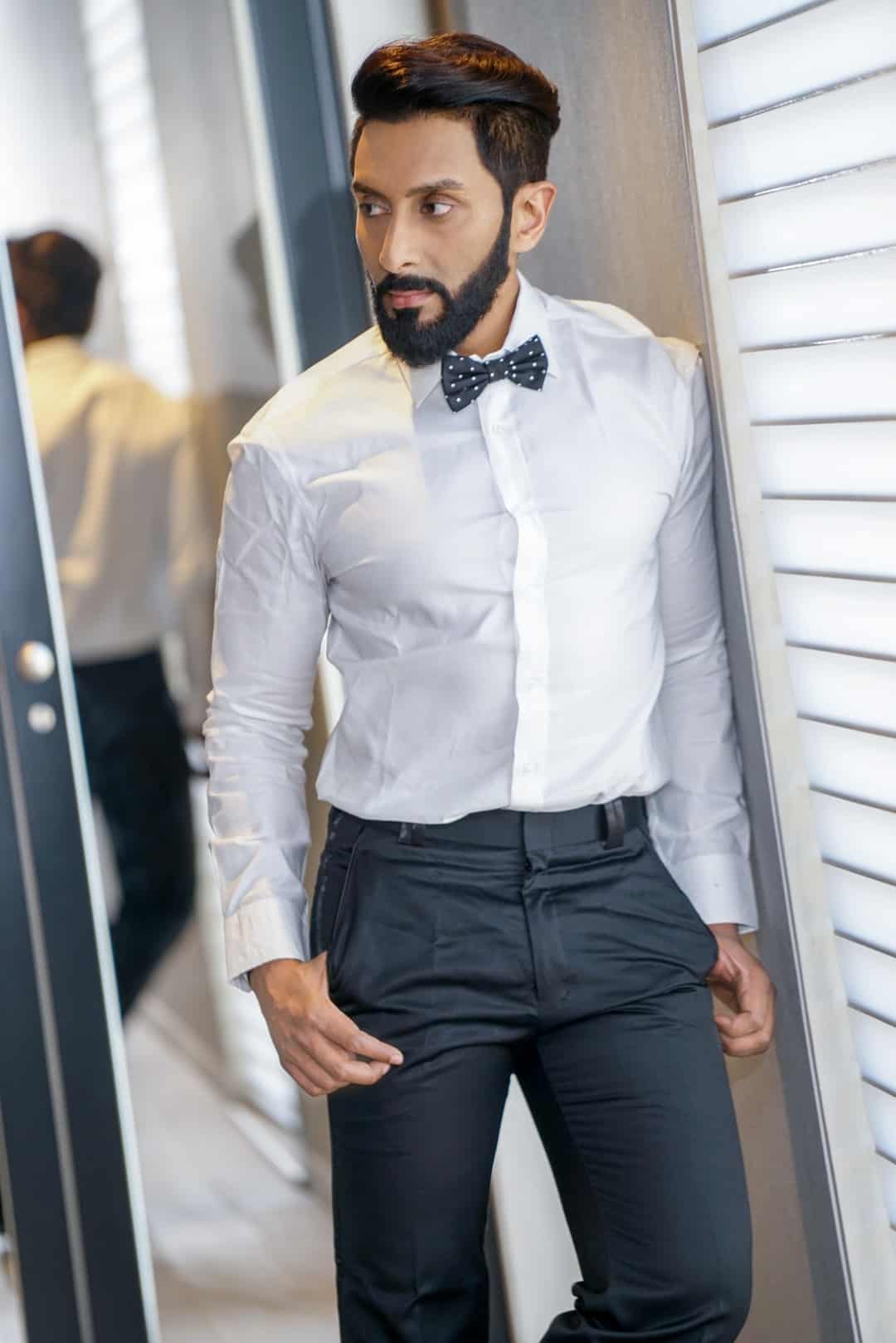 The men's dress clothes industry is booming. It's surprisingly growing faster than women's: 1.9% vs. 1.65%, respectively. 
As a business professional, you should stock your wardrobe with a plethora of crispy dress shirts that can be easily paired with a suit or dressed down with a sweater. 
Are you ready to try something new? In this article, we're diving into the 10 best dress shirts every man should have in his closet.
One of the hardest parts of diversifying your closet is shopping for new items. As men, we tend to stick to what's comfortable, but if we want to catch the eye of the girl in the coffee shop, it's time we mix up our style a bit. 
Grab your credit card; we're going shopping. 
9 Best Dress Shirts For a Diversified Wardrobe 
Dress for the job you want by incorporating these styles into your wardrobe. From plain white buttons to interesting novelty patterns, make the right impression.
Men's fashion experts suggest that the average man should own at least 10 dress shirts. If you're under this number, it might just be time to hit the store. 
Let's find out what to buy. 
1. Plain White Dress Shirt
This is the perfect shirt to own simply because you can dress it up with a blazer or down with a sweater. It's ideal with everything from suits to jeans.
Every man should have at least three freshly pressed white shirts in his closet 
White dress shirts are so versatile and perfect for any dress look you're going for. If you need help styling it, you can learn more here. 
2. Fancy Weave White Dress Shirt
Don't confuse plain white dress shirts with fancy weave ones which add a touch of texture and depth of color to your ensemble. These are more sophisticated and more commonly worn with suits and often have double cuffs or French cuffs. 
These come in a variety of weaves: waffle, herringbone, Jacquard, Oxford, end-on-end, etc.
When choosing a woven shirt, pick one with a fine weave. These tend to last longer so you'll be able to get more wears out of it. 
3. Blue Dress Shirt
Everyman needs a light blue dress shirt, especially if you own a dark navy suit. Pair with a pair of light brown shoes and a matching belt and you're ready to drop jaws. 
If you go into a store and ask for a light blue shirt, the salesperson will likely throw 30 different shades at you. Our tip is to stick to lighter shades. The lighter you go, the easier you'll be able to transition it into your wardrobe. 
Choose a plain weave, something with little texture, with barrel cuffs and you'll easily be able to pair it with your everyday business look. 
4. Light Pastel Dress Shirt
Looking to grab subtle attention in a tasteful way? Opt for a light pastel colored shirt like yellow, pink, purple, or even green. This subtle pop of color is perfect for spring and summer and will make you more approachable.
Be aware that if you have very fair skin, you'll want to avoid pastel pinks which might wash you out. Stick with cooler colors like blue and purple. 
Be sure to stick with very light pastel colors to avoid looking Andy from The Office or an ex-frat star. 
5. Striped Dress Shirt
Of course, by a striped shirt, we're referring to fine stripes and pinstripes. You definitely do not want to walk into the office looking like Beetlejuice. 
Pair with a solid colored tie and suit to bring the look together. Fine stripes come off as sharp, polished, and clean. as long as you avoid pairing them with a striped tie or a striped suit. 
6. Whimsical Dress Shirts
Every man should have at least one novelty dress shirt in his closet. It's perfect for casual Fridays or a relaxed dinner date. 
It's a great way to show off your personality and sense of humor. We love floral patterns, dots, and even bizarre patterns like small flamingos or dinosaurs. 
The smaller the print, the better, if you want to come across as put-together and trendy. You can also mix up your textures when picking a whimsical dress shirt for an extra dose of fun. 
7. Patterned Dress Shirt
Looking for a perfect laid back summer or fall dress shirt? Opt for a patterned checkered dress shirt. It's a staple and looks amazing under a blazer, with or without a tie.
Checkered shirts are the perfect way to start incorporating some color into your wardrobe. We love black on a white background, or even red and blue on a white background. 
Always opt for a button-down collar and button cuffs since it's often worn more casually.
8. Dressy Chambray Shirt
If you want to try out a recent trend, we highly suggest a Chambray shirt. It's a softer cloth material that is more casual than dressy, however, the right accessories could make it go either way. 
It has the look of denim but is much softer, and lightweight making it perfect for hotter climates and summer looks. You'll definitely want to roll up the sleeves, pair it with jeans, and rock it during happy hour cocktails.  
It pairs very well with Maker's Mark, neat. 
9. French Cuff Dress Shirts
If you're often invited to black tie affairs and galas of the sort, you'll want to invest in a quality french cuff dress shirt, for such occasions.
On the contrary, this shirt works in nearly every scenario, even your everyday business suit. You'll look sleek and sophisticated, especially when you pair it with a pair of unique cufflinks. 
Make a Better Impression at Work 
Not only will dressing in the best dress shirts command you the respect and attention you deserve, but psychologists also report that employees focus better and are more profitable. 
Interested in keeping up to date with the latest business information? Head to our blog and stay knowledgeable.