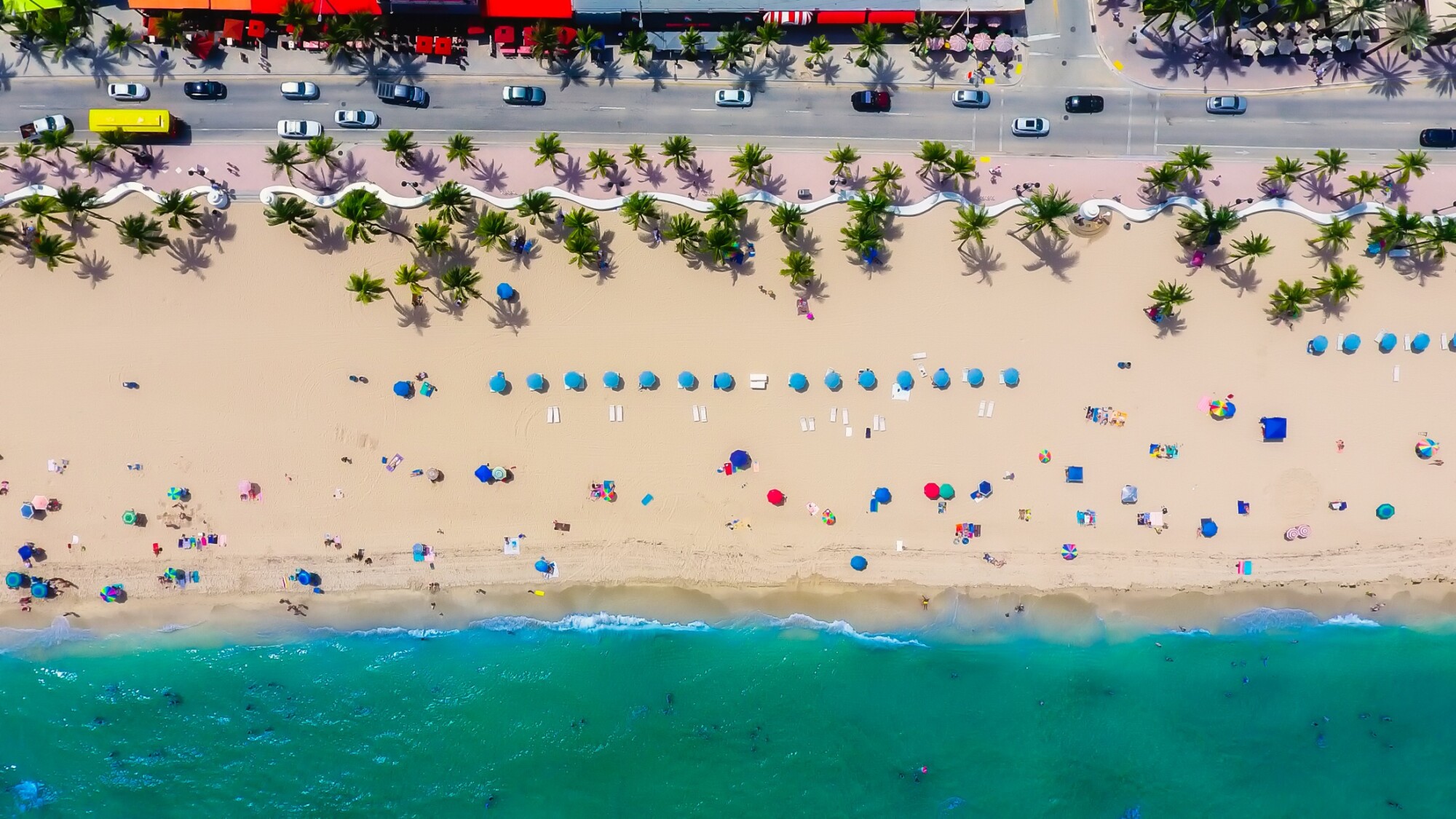 Have you got a trip planned to the incredible sunshine state of Florida? With perpetually wonderful weather, hundreds of miles of coastline, and jam-packed with fun activities, it's no wonder it's such a popular holiday destination for the whole family. 
You may be wondering how you're going to keep your kids entertained, or the best activities for children in Florida. Well, you've come to the right place. From action-packed theme parks to an exploration of Florida's nature and wildlife, there's plenty of fun to be had in the sunny state.
Keep reading for the top things to do in Florida with kids that combine a whole lot of fun with learning and being active!
1. A Day at Disney World
A stop at Disney World is inevitable when planning a trip to Florida with kids. It's one of the best theme parks in the world and children of all ages will spend a day in awe and wonderment as they explore the fantasy world. 
From fun rides to water parks and a host of Disney characters waiting to meet your family, you'll have a jam-packed day of fun activities. Keep in mind that during summer Disney World will be incredibly busy, so plan your day in advance to make sure you see and do all the things on your children's Disney World bucket list. 
2. Cruise the Seven Mile Bridge
Why not visit the longest bridge in Florida Keys and end it off with a trip to the Sombrero lighthouse in Florida? You can walk along sections of the bridge, learning all sorts of cool history tidbits along the way. 
However, with little ones, it may be better to opt for driving the bridge or cycling if the kids are older. There are also places along the bridge that you can fish. Casting a line with your kids is a fun way to spend a couple of hours on the bridge at sunset. 
3. Splash Around at Adventure Island
There's no better way to escape the balmy weather on a Florida family vacation than by visiting the biggest water park in the state. The entire family will find something to enjoy here, whether you choose to tube down the lazy river or dare to try out the thrilling slides. 
There is no end to the family attractions here and you and your children can easily spend the whole day exploring the 30-acres of this fun water park! 
4.Check out Forts and Cannons
If you've had enough of overcrowded theme parks, why not head to Castillo de San Marcos? You can see the oldest masonry fort in the continental United States built to defend Florida and the Atlantic Trade route 326 years ago. 
It's full of history, it's educational and it's fun for children too! They'll love exploring the fort and seeing the cannons firing. 
5. Explore the Everglades 
The Everglades National Park is without a doubt one of the best places to go in Florida, especially if your kids are interested in checking out Florida's resident 'gators.'
You can hop on an airboat and cruise through the swamps and waterways spotting alligators as you go. You can introduce your kids to some of the 300 bird species that reside on the river and enjoy being out in nature. 
6. Head to 'Space'
You and your family can play at being astronauts for the day and exploring space and the stars at the Kennedy Space Center Visitor Complex. You can get a feel of what it's like to walk on the moon and tour massive rockets and launching facilities. 
It's a fantastic combination of fun and learning for kids of all ages. From space shuttle simulators to meeting astronauts and seeing the huge Vehicle Assembly Building, there is no shortage of awesome attractions and activities. 
7. Plan a Beach Day
If you're thinking of where to go in Florida with kids, a day at one of the plenty gorgeous beaches is always a fail-safe option. The most difficult thing is choosing which beach to go out of the 700 miles of sandy beaches. 
Head to Perdido Key for a pristine beach, or hop on a ferry to Caladesi Island. Wherever you choose to go, pack snorkels, volleyball, and sandcastle kits and you've got a great day ahead. Look for beaches with places to eat and rent beach toys for a fuss-free family day in Florida. 
8. Live Large at Legoland 
Have you got a Lego-obsessed child? What better way to spend the day than at Legoland in Orlando where they can roam among life-size lego buildings in the amazing theme park? Simply walking past giant Lego statues and attractions will have your kids smiling from ear-to-ear. 
And then there's the fun rides, water activities, and themed sections to really put the cherry on top. 
9. Swim With Dolphins at Discovery Cove
Celebrate Florida's wildlife and the joys of the underwater world by visiting Discovery Cove. You and your children will love meeting the amazing animals here. You can choose to swim with dolphins, wade with otters or offer treats to tropical toucans and parrots. 
This is such a unique experience and will no doubt be an unforgettable memory for the entire family as you meet stingrays and colorful fish as you explore the underwater world.
Discovery Cove offers an all-inclusive resort experience so you don't have to worry about anything except spending quality time with your family. 
Are You Excited for All the Things to Do in Florida with Kids?
Wow, there are so many awesome things to do in Florida with kids that the only downside is deciding which ones to fit into your family vacation! Whether you're looking for something fun but educational, or a day of thrilling rides, the entire family will love these activities. 
Did you find this post helpful? Our site is packed with tons of interesting articles and tips about family, entertainment, and travel — keep exploring for more!