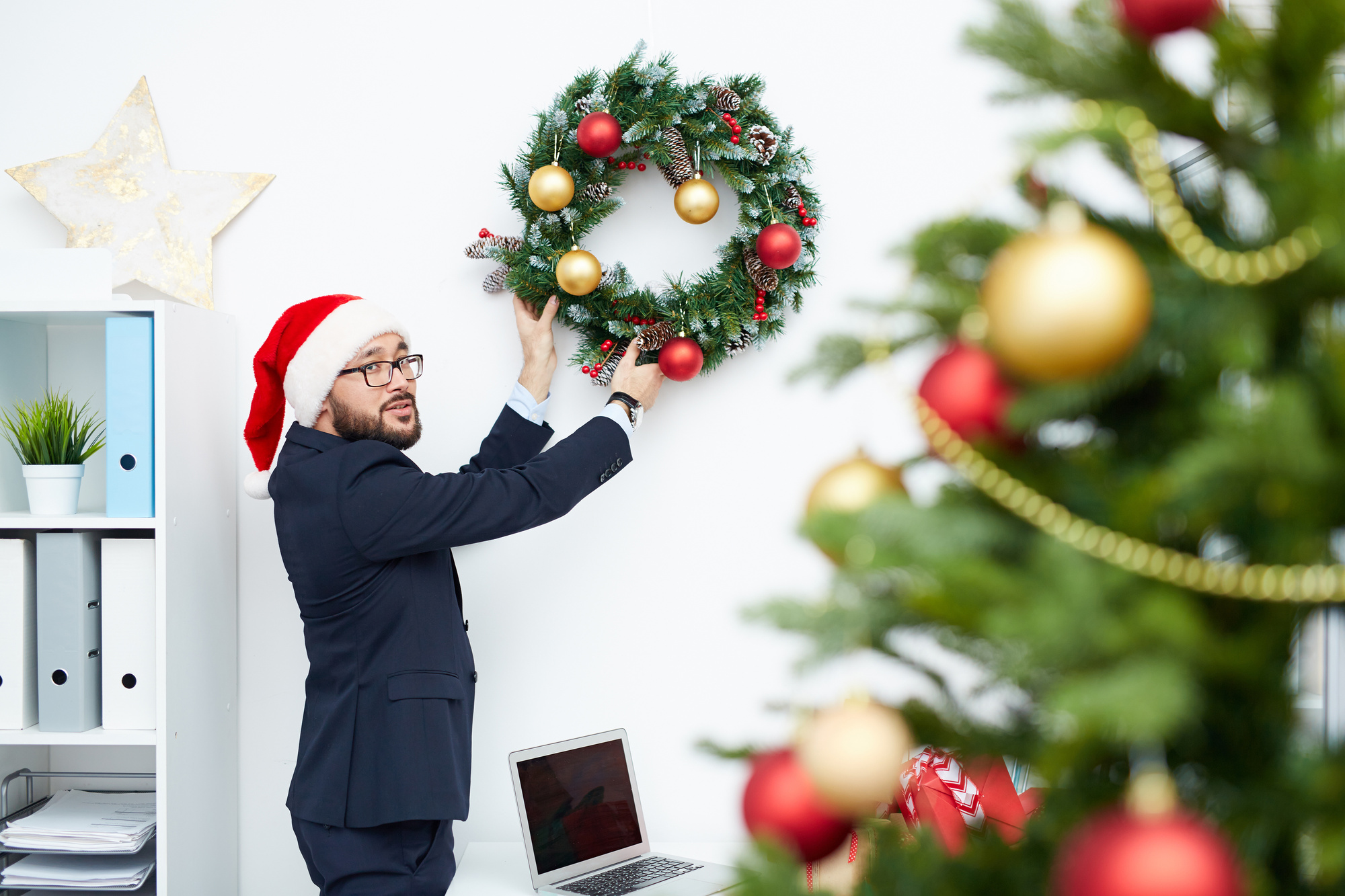 Nearly 40% of all online sales are generated during the last three months of the year. From Black Friday to New Year's Day, there's a lot to celebrate. As a small business, it's the best time of the year to celebrate your products!
Not sure how to develop a seasonal marketing campaign for your own business? Here are eight effective seasonal tips you can try. With these tips, you can create spooky Halloween campaigns or ring in the New Year with ease.
Start marketing with these eight easy tips today!
1. Review Previous Data
To start on the right foot, don't make assumptions about what your customers want or care about during the holidays. Instead, check out your analytics from previous years. This data can help you make informed decisions regarding your future campaigns. 
First, determine when your business season occurs. Which holidays help you generate the most online engagement, leads, or sales? What campaigns have you previously run that were effective?
Reviewing your marketing data can help you catch ebbs and flows. 
Then, you can determine the best time to begin your campaigns for the upcoming year.
For example, a bed and breakfast in an ocean town might note Memorial Day and the Fourth of July are their busiest holidays. Meanwhile, a bed and breakfast in a smaller town up north might get guests during the colder winter months.
Don't forget to check out your Google Analytics.
Note when you see peaks that indicate you're generating more web traffic. Then, determine which pages are generating that traffic. For example, perhaps you have certain sales up for the holidays or certain products get more attention. 
If you book appointments and reservations, consider how far in advance people book using your online portal.
This data will help inform your next seasonal marketing campaign. 
2. Research Competitors and Customers
Generic content is now considered a turn-off. In fact, 52% of consumers will switch brands if a company fails to personalize communications. Another 74% will get annoyed if your content and ads don't match their interests.
Don't assume you know everything there is to know about your customers. Otherwise, your marketing messages and seasonal ads might not appeal to their needs.
Instead, gather research. Determine who you're trying to reach based on demographics and psychographics.
For example, you might consider your customers based on their:
Household income (or holiday budget)
Age
Gender
Location
Marital status
Buying behaviors
Interests
Hobbies
Pain points
Education
Language
Career
If necessary, segment your target audience into smaller buyer personas.
Then, gather keyword research for each group. What search terms do these consumers use to find your products or offerings online?
Look for longer keywords (especially ones phrased as questions).
You can use this data to inform your content marketing, search engine optimization, and pay-per-click advertising campaigns.
Don't forget to check out the competition, too. What seasonal marketing campaign did they use last year? 
Don't make the mistake of copying your competitors. Instead, learn from their mistakes and successes. Adapt any seasonal advertising ideas you find to fit your own brand.
Try to create something new every year, too. Otherwise, consumers might get bored with your overused ideas. 
3. Plan During the Off-Market Season
In order to make the most of your time, consider planning your season marketing strategy during the off-season. 
You're likely already busy dealing with inventory, orders, customer service requests, and daily responsibilities. However, you don't want to go live with a seasonal marketing campaign you developed at the last minute. Instead, try to find a little time every week to planning.
Planning your campaigns as soon as possible will help you mesh out problems before the campaign needs to go live. 
When developing your plan, consider:
Who you're trying to reach
The platforms you want to use
The message you want to convey
What deals or specials you'll offer
Pricing
Use this time to start creating and designing seasonal content, too. Then, save it before the season starts. When you're ready to go live with your campaign, make sure to review everything you've created. 
4. Outline Each Campaign
First, consider which digital marketing strategies you want to use for your seasonal marketing campaign. For example, you might consider:
Search engine optimization (SEO)
Blogging/content creation
Pay-per-click (PPC) advertising
Social media marketing and advertising
Email marketing
Your content creation and SEO strategies can go hand in hand. 
Nearly 70% of experiences online begin with a search engine. With SEO, you can ensure consumers find your seasonal content. In fact, SEO drives 1,000% more traffic than organic social media marketing.
Use your keyword research to create content based on the search queries your customers are completing. Don't add a target keyword to the post after the fact. Otherwise, it might not suit the content. 
Once you start creating and optimizing content for your blog, you need to maximize your reach. Send it to your email subscribers by creating an online newsletter.
Remember, personalization can have a major impact on your ability to appeal to consumers. Take the time to segment your email subscription lists.
Reformat the content you create for social media, too. Then, direct your social media followers back to your website. You can also incentivize them with coupon codes and exclusive deals. 
Pay-per-click advertising allows you to create eye-catching digital ads. You can set your ads to appear on Google, social media, or even other websites. When someone clicks on your ads, they'll reach a landing page on your website.
PPC advertising can get costly if you lack experience with campaigns, though.
You can work with an experienced digital marketing agency to put your plan into action. With their help, you can boost your ROI without blowing through your budget. 
5. Promote Seasonal Categories
Think about the different holidays and seasons you want to create your campaigns for this year. Then, make sure you've created content with each category in mind.
For example, perhaps you want to create promotions for Mother's Day. You can create a Mother's Day Gift Guide for your website. Then, you can attract consumers to that page using SEO.
You can add a popup to your website to promote your gift guide, too.
When promoting your seasonal products and content, make sure to consider the buyer's journey.
Consumers will want to learn as much as possible about your products and services before they make a buying decision. With that in mind, you need to focus on content creation. Don't use your content to sell, sell, sell.
Instead, use your content to inform and engage the reader. Help them gather the information they need to make a confident buying decision.
For example, you might consider making product demo and tutorial videos this year. 
As you explore fresh seasonal advertising ideas, make sure you're keeping up with trends, too. For example, video content became more popular in light of the pandemic. It's an effective way to engage your customers.
It also helps give your brand a voice, face, and name. 
Make sure to end each piece of content with a strong, compelling call to action. Then, use a link to direct consumers to take action. Adding a link to your content will improve the user experience.
UX 
If you want to set your seasonal marketing strategy up for success, make sure to audit your website. A slow, outdated website might scare visitors away. As they leave, your bounce rate will start increasing.
A high bounce rate can hurt your search engine rankings. It can also make the cost-per-click for your PPC ads more expensive.
Instead, set your campaigns up for success by auditing and updating your website.
First, make sure your site is fast by running it through Google's PageSpeed Insights. If your site lags, visitors might leave without exploring your content.
Next, run your site through Google's Mobile-Friendly Test. Make sure you're appealing to shoppers who are already out and about. If your website isn't mobile-friendly, they'll leave. 
If you're accepting payments on your site, make sure it's secure, too.
Consider working with a digital marketing agency this year. Their web design and development services can prepare your site for your seasonal campaigns. 
6. Build Anticipation
Try building anticipation and leveraging the fear of missing out (FOMO) by creating a countdown timer.
Building anticipation will help you create hype for your sale, new products, or announcement.
Start teasing your seasonal sale ahead of time. For example, you can share teaser posts on social media or send a fun email.
Add a countdown timer to your site, too! 
7. Use Seasonal Testimonials
Help consumers recognize the benefits of choosing your company this season by sharing season-specific testimonials. Testimonials can boost your brand's authority and credibility.
Consumers might feel more inclined to trust you based on the comments from your previous customers. 
8. Create Daily Offers
Consider offering a small deal, freebie, or coupon every day for the season you're celebrating. Each new offer will bring consumers back to your website.
You can continue generating traffic and encouraging consumers to start shopping!
'Tis (Any) Season: 8 Seasonal Marketing Tips You Need to Try
Want to make the most of the holidays this year? Give these eight seasonal marketing tips a try. With these tips, you can engage and attract customers with ease.
Celebrate the holidays in style and set your business up for success with these tips!
Searching for more tips and guides? You're in the right place.
Explore our latest articles today for more advice.