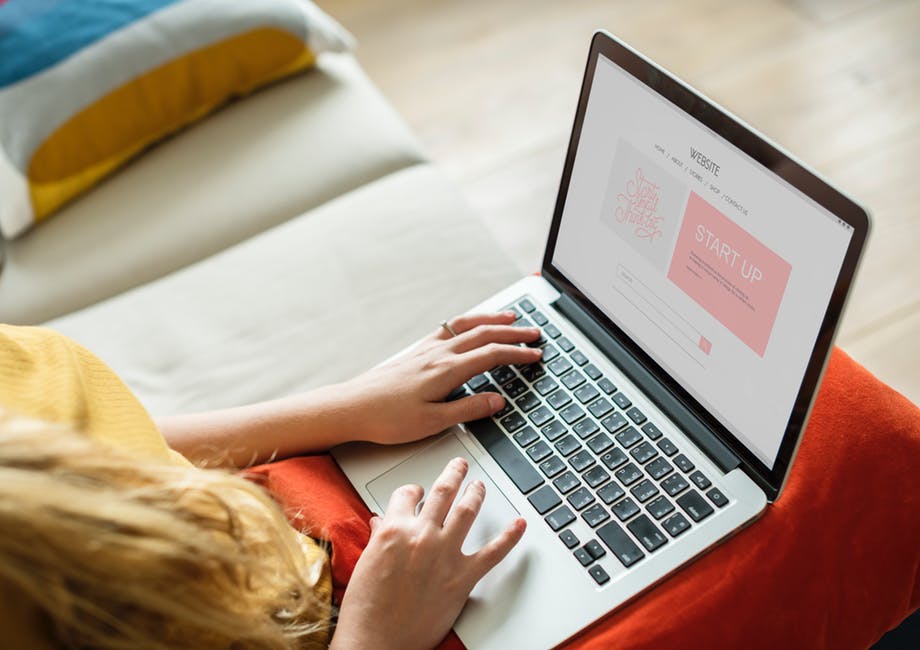 Business websites are a dime a dozen in today's world. In fact, it's not even about whether you have a website or not anymore — because not having a business website is not an option. 
It's about the functionality, scalability, responsiveness, SEO, and design of your website and how it stands apart from others. This is what counts in the overcrowded internet space of today. 
But what are the website design mistakes you should be avoiding? Learn all about them in this blog. 
The 7 Cardinal Sins: Website Design Mistakes to Avoid At All Costs 
To put it plainly: a badly designed website is a sure-fire way to drive your customers away and lose business.
If you wouldn't forgo cybersecurity measures, why would you forgo good website design? Check out APEX testing if you intend to design your business website and keep your data safe.
Here are the top design mistakes to avoid:  
1. Overwhelming Detail 
When it comes to website design, keep this rule-of-thumb in mind: less is more. Web design is an art form in itself. The overall intention is to offer your customers an experience — and preferably one that's enjoyable. 
An overwhelming website will only drive your customers away or confuse them. This includes too much text, color, oversized images, special effects, and most especially, pop up ads.
Your website is often the very first impression a customer receives of your business. So it's important to make it count. You only have a few seconds to capture their attention and direct them appropriately. Avoid busy, overcrowded designs and stick to a simple, free-flowing template.
2. When Less is Too Little 
Yes, less is more is the general rule-of-thumb, but don't go too minimal. There's nothing more frustrating than a website that doesn't supply what you're looking for. This is another way to drive your customers away or confuse them! 
The same goes for cryptic messaging and leaving too much to the imagination. Being creative with your web design is great, but remember who your target audience is and make sure your website layout and information suits their needs. 
Don't rely too much on imagery. Website text is very important for SEO purposes and to guide your customers in the right direction. 
3. Unclear Branding 
The branding on your website says everything and more about your business and what it stands for. Don't make the mistake of incorporating branding that is unclear or confused. 
This is characterized by a variety of colors, themes that don't relate, and text typefaces. If you don't have a good idea of your brand image, this will immediately translate across your website. This doesn't look good for business.
This can also happen when you're trying to translate too many ideas at once. When it comes to holistic, clear branding, choose one theme, one logo, one typeface, and one set of colors and stick to it. 
4. A Poor Call-to-Action
The purpose of your website is to convert your online customers to real customers or make a sale. This is where an effective call-to-action (CTA) is vital. 
Basically, it inspires your target audience to do something, i.e. "shop now", "call us", "inquire here". Your CTA must be clear, concise, and offer direct instruction. It should provide exact information on what your customer should do next. 
However, try not to be pushy or overbearing in your CTA. Make sure you keep things light and inspirational. Also, if your customers need to fill out a form, keep things short and sweet.  
5. Poorly Placed Content and Overused Whitespace
Content is absolutely crucial to the success and overall ranking of your website. In terms of SEO, your website is hugely dependent on content.
This is a way to tell your customers about your business, what you offer, and how they can benefit from your service. Pay close attention to the amount of content though. Long, lengthy paragraphs of text will not be read and can drive customers away. 
Do not use elaborate typefaces or colors — stick to a simple, easy-to-read font for all your content. Remember to keep the font consistent across your entire website, too. 
Another important element is whitespace, i.e. the space around blocks of text. Make sure your paragraphs are well spaced out, as large blocks of text can be off-putting. 
Break up text where you can and insert visual elements or images in-between paragraphs. Make use of the whitespace on each page and don't overcrowd it. Remember to update your website content on a regular basis. A good way to do this is by running a business blog.  
6. Be Selective with Website Images
Images are another crucial element in the success of your website design and ranking. Images are make or break for your website — so make sure to be very selective with all the images you choose to use. 
Images can convey complex thoughts without your customers having to read any text at all. That's why each image should be relevant to your business and the service you offer. 
Avoid using low-quality, pixelated images at all costs. This looks very unprofessional and can quickly turn your visitors away. 
7. Don't Hide Your Website Navigation
Website navigation plays a major role in the overall user experience. In today's day and age, your customer is looking for something specific, and they don't want to have to search at length for it.
Make sure your navigation is user-friendly and clear-as-day across your website. Website navigation should be easy to understand, but even easier to notice. This is especially important when displaying contact details. 
Build Up Your Business and Finance Knowlege 
These website design mistakes may seem obvious, but there are far too many badly-designed business websites overcrowding the internet to say otherwise. Don't become one of them! 
For more business and finance knowledge, be sure to explore the rest of this website and get ahead of your competition.