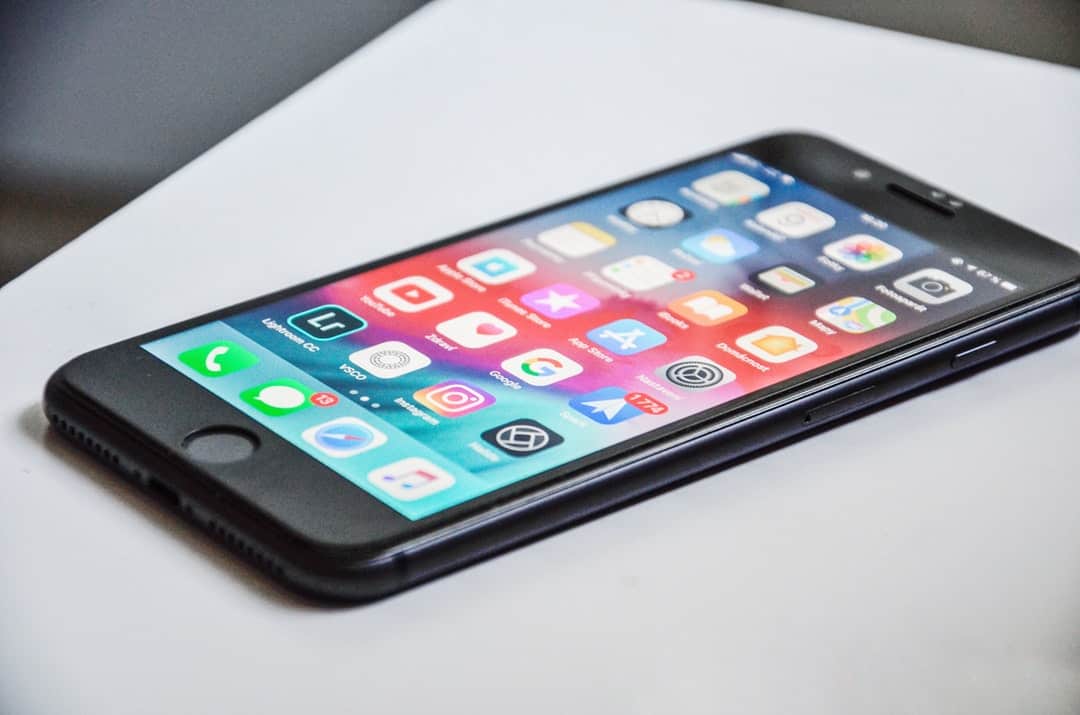 On New Year's Day of 2018, there were $300 million in purchases through the App Store. With the App Store only being one option for customers and these sales happening in only one day, it is obvious to see how much opportunity there is.
Don't think app building is an opportunity of the past. If you learn how to build apps and do an amazing job, you will find businesses looking for your services.
Why will businesses be looking for your services? Continue reading this article to learn why learning to build apps is a smart move.
Learn How to Build Apps and Make Money
If you want to make big money, you have to notice when there are opportunities. One of the places there is an opportunity is learning How to Create an App. The following seven reasons are just a few reasons you should learn app building, and there are plenty more where that comes from.
1. Apps Bring in Revenue
Whether you're building social media apps for businesses, e-commerce sites or loyalty apps, businesses know that apps bring in revenue. 
Since people carry their mobile devices with them everywhere, it makes it easy for people to make purchases on the go. Apps are a great way to encourage repeat business through convenience and ease.
2. Lessens Marketing Costs
When businesses market through traditional marketing methods or even new digital marketing, it can be costly. When businesses use apps to push notifications to app users, it is a very low-cost way to market.
Many of these businesses understand the importance of putting an upfront investment in so they are able to spend less on the back end. Don't be afraid to ask for top dollar when you're building apps because you're saving businesses thousands of dollars.
3. Better Customer Experience
When you love a business, you download their app. It makes it easier to get to the product and services that you love. Instead of trying to navigate to their website, you just click, and you're in the app.
Businesses understand their most loyal customers want to have their app on their mobile site. If they don't have an app to serve their customers, then someone else will serve the need.
Customers not only like apps for ease of use or ease of access but many customers trust apps more. Apps are a safe place to enter information. You know you're in the right place, and you aren't on a phishing website.
4. Decreases Cost to Serve
Basic information is now at the customer's fingertips. No longer do customers have to call and ask questions and wait in line on the phone. Since more customers are using apps, that means there is less need for telephone support.
Many apps allow customers to see a menu of helpful options. Instead of waiting on the phone with the audio menu, they can swipe quickly to find the options they need.
5. Get Ahead of the Competition
When competitors fail to make apps, this is a perfect chance for businesses to get ahead of the competition. A company may hear that their competition is working on an app and reach out to you. If they want a rush job, you can always ask them for top dollar to make sure the job is done quickly.
When you're building apps for businesses, you can use the competition as an example even if they already have an app. All apps are not created equal so you can show them how you can help them get ahead of the competition by adding various important functions to their app.
6. Deliver with Speed
Mobile websites are slower than apps. Not only do mobile websites take more time to load than websites, but it also creates a longer process to find your website. When businesses can deliver their product or service with speed, they are more likely to retain their customers.
The faster businesses can deliver products and services, the more likely they will be to retain and gain more business. If you're building their app, you will be one of the vital instruments in the process of speeding up their business. Link your services with the quality and speed of service to business' customers to get attention.
7. As Sticky as It Gets
Apps are as sticky as it gets. While toolbar bookmarks used to be the place to be, apps are the new hot spot. When customers have business apps on their phone, the business is in their pocket and on their home screen at all times.
Businesses know they need a fast and attractive app that people don't mind looking at on a daily basis. They are willing to pay for quality to get these sticky results. Businesses have never experienced a time where they can get in their customer's face without being annoying as much as now with mobile phones.
Bonus Tip: Control the Relationship
When businesses have their apps on their customer's phones, they are in charge of the relationship. Instead of middlemen controlling the conversation, they are able to speak directly to their customers.
Direct communication is a great way to build a relationship. Everyone knows relationship building is key in person to person business, but it is also true when it comes to companies and their customers.
Learn How to Make Money in the Online Economy
When you learn how to build apps, you can make money in the online economy. It doesn't matter where you live and do your work because you can do everything remotely.
App building is a job with future security. Learning the technical skills behind app creation will allow you to be a valuable member of the working world. Many people are not technically inclined, so the job won't be low paid either.
Making money through app building is one of the many smart ways to make cash remotely. Look through our other business articles today and get more ideas for earning income online.