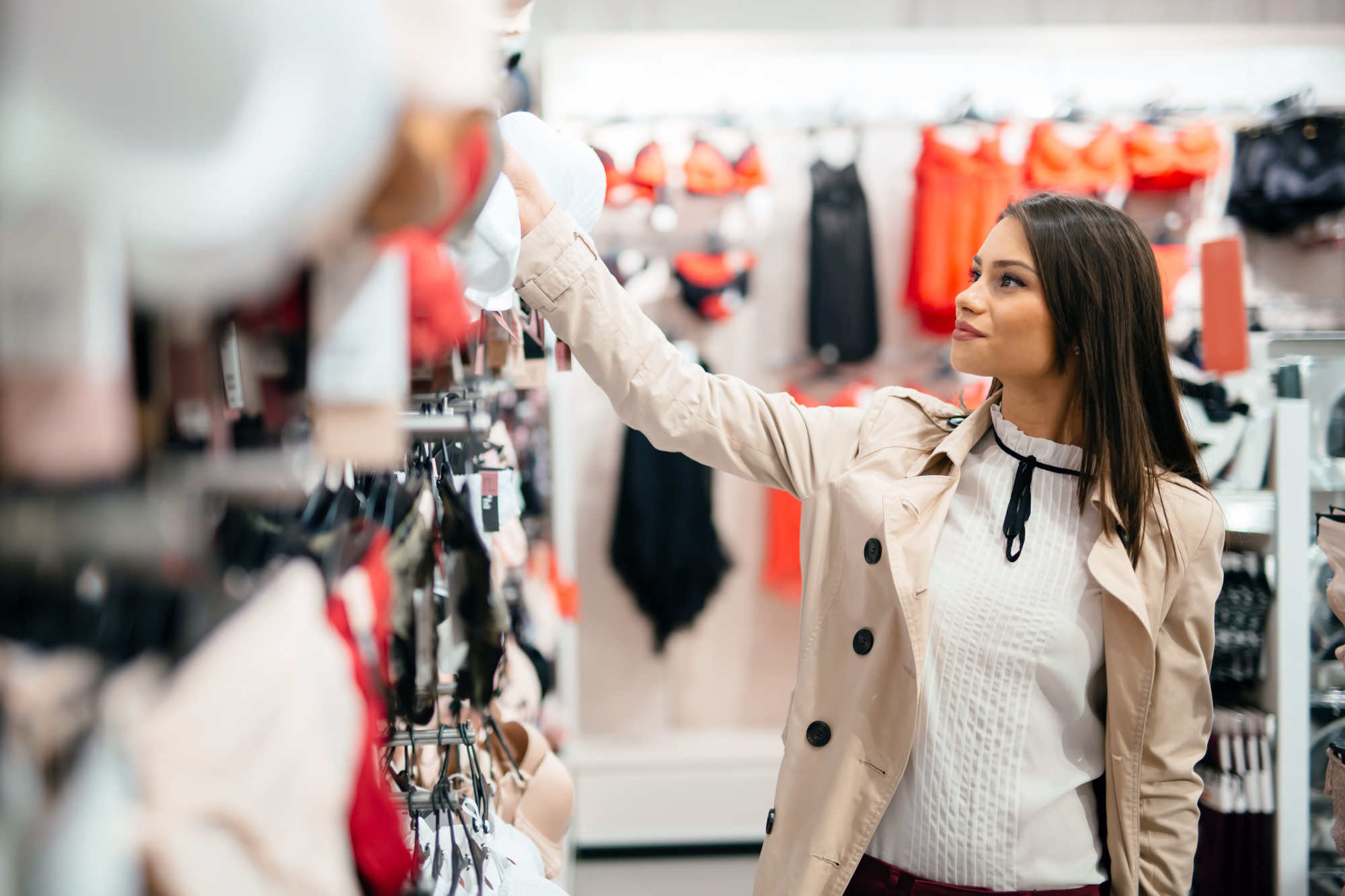 We spend hundreds of dollars per year on clothing, but are we really shopping the right way?
Most people don't really think too hard about how they buy their clothes. You go out shopping, you find something you like and that fits, and you put it on your credit card. You may wear it or you may find it in your closet in a few years then donate it to the Salvation Army. 
If you want to save money and maximize your wardrobe, then you need to take a better approach to clothes shopping. This all starts with understanding the most common clothing shopping errors that people tend to make.
Because we do more and more of our shopping online, these mistakes are more pronounced, but they apply to in-person shopping as well. Keep reading and you'll find more money in your pocket and fewer clothing items in your "giveaway" pile.
1. Impulse Buying
The biggest problem that people have is that they impulse buy. You shouldn't buy anything – clothes, computers, kitchen utensils – unless you really need it. Impulse buying is a habit that costs people a lot of money – $314 per month on average.
When it comes to clothing, you should always plan ahead. Take a good hard look at your wardrobe and figure out what it is that you're missing. Do a bit of research into what the best top-rated versions of that item are and go out and try them on. 
A good wardrobe should be built on quality over quantity. Only replace an item when you either don't want it anymore or it's worn to the point that it needs replacing. Calculating how much you allow yourself to spend helps curtail impulse buying as well.
2. Not Looking at Online Customer Reviews
If you don't want to end up buying a better version of the same clothing item down the road, you need to look at online customer reviews. 95% of people will check out online reviews before they shop for a product or service, but this surprisingly doesn't apply to clothing.
The reality is that you never know what the quality of something is before you buy it. You need to rely on those who have bought and worn a clothing item to give you an indication of its quality and durability.
Until you establish a liking for a particular brand, you can't go into the clothes buying process blindly. Your best bet is to look at reviews and try things on before you buy.
3. Neglecting the Return Policy
Every shop, whether it's a website selling wholesale name brand clothing or a tiny upscale boutique, has its own return policy. You'd be remiss not to clarify exactly what a store's return policy is before buying something. 
In buying an article of clothing online – and even trying things on in a shop – you only get an initial impression. It's not until you start wearing it with the rest of your wardrobe that you really get a sense of whether you can use it.
If you shop at stores that have really good return policies, you can be a bit freer with your money. You can shop sales and buy things that you may not need and take bigger fashion risks – just return them if you don't like them.
4. Not Budgeting
When you're a keen shopper, you should always have a monthly shopping budget. Without one, you could end up spending more money than you have on clothes that you don't need. There are various methods for budgeting, but the 50-30-20 method seems to be one of the more popular ones.
With this, you separate your income into needs, wants, and savings. 50% goes to needs – rent, gas, and food – then 30% can go to things like clothes and TV streaming, while the rest goes into your savings. Having a system should keep you in line when you're clothes shopping.
It's also a good idea to compare prices at different shops. When you find something you like (or need), try to find the cheapest version of it that still has decent reviews.
5. Not Knowing Your Size
Online shopping has become the primary shopping method, even for clothing. If you're not physically going to a shop to try something on, then you'd better know your size.
In reality, this only works if you're buying from brands that you trust. Each clothing label might fit a little bit differently, so you can hardly trust the sizing of a brand you've never tried before.
This is another scenario where you can consult the reviews. People will often post about how a piece of clothing fits in the reviews, so you can deduce whether it's going to fit you like a small, medium, or large one normally would.
6. Neglecting Your Collection
Another big mistake that often gets overlooked is failing to examine your existing wardrobe. People tend to just buy items if they like them, but that doesn't mean that you're going to have any clothes that match. This is one of the biggest reasons why things end up in second-hand shops.
If you're making a big departure from your normal style, consider the implications for your wardrobe. Don't buy something if you don't see yourself wearing it very much.
That's not to say you have to keep the same style forever, but be sure that you genuinely like something before buying.
7. Not Looking at Shipping
With online shopping, you always have to consider the shipping costs. When you order something from another country, you can expect to pay anywhere from $15-20 extra for shipping.
Try to do your shopping from online shops that are based domestically. You should also make sure to shop around and keep an eye out for stores that do free shipping, or free shipping over a certain dollar amount purchased.
Avoiding Common Clothing Shopping Errors
If you can manage to avoid these common clothing shopping errors, you'll save yourself hundreds in the grand scheme of things. The more careful you are about shopping, the better off your wardrobe and finances will be.
Did you find this post helpful? Visit us again for more on fashion and entertainment.