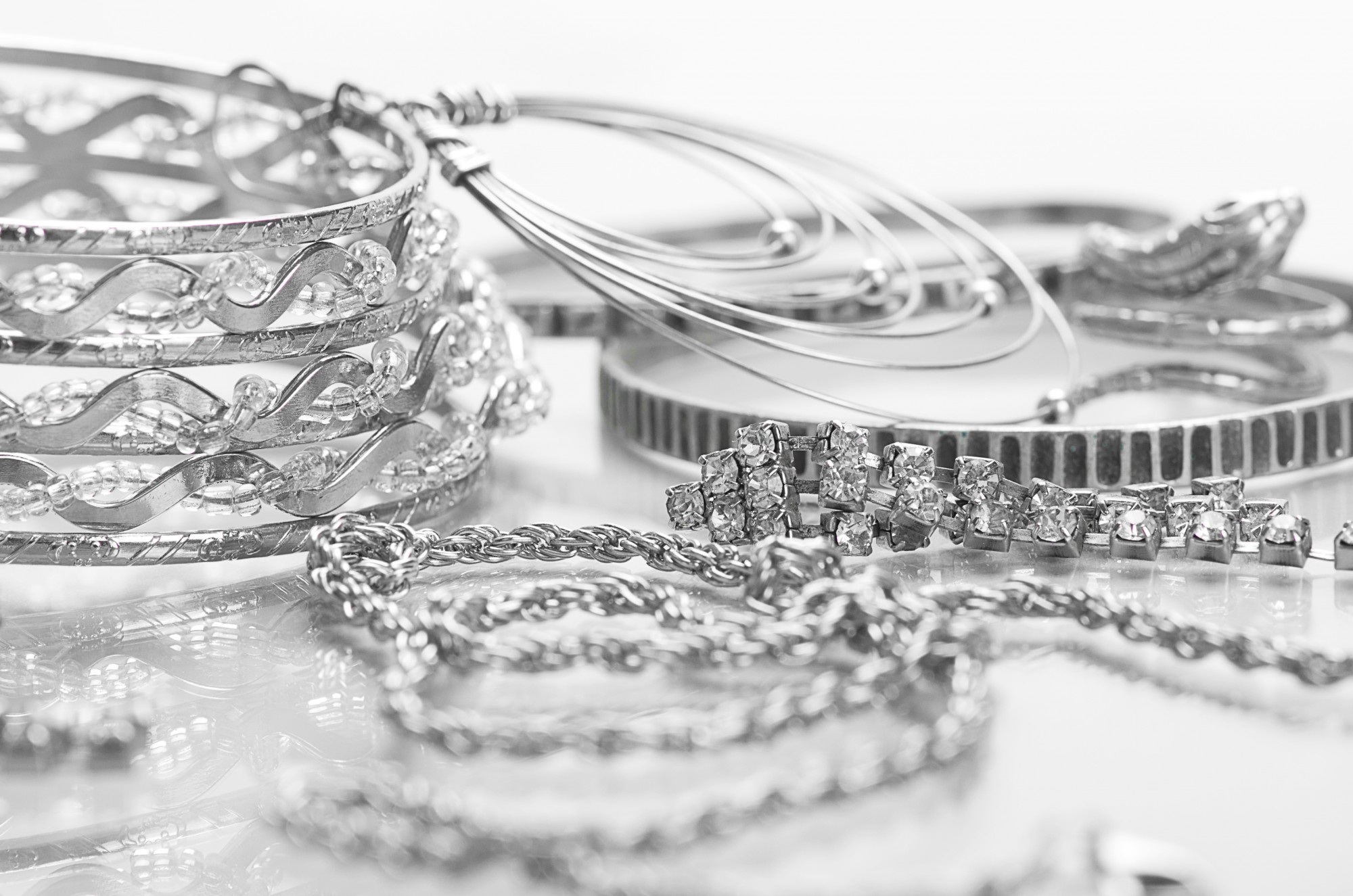 The global jewelry market is expected to reach almost $307 billion by 2026! And in the US, the jewelry market is expected to reach $59.57 billion in 2022.
It's clear that no matter where we're from, we love to adorn our bodies with beautiful pieces. Not only do they accentuate our outfits, but they also make us feel more confident and radiant.
If you're looking for new pieces yourself, then we recommend sterling silver jewelry, especially if you want something rather than traditional gold.
Want to find out more? Then read on for 7 benefits of sterling silver jewelry.
1. It's Durable
Sterling silver is a harder metal than gold, so it won't bend easily. It's also scratch-resistant, and it doesn't buckle or twist either.
So if you're someone who's pretty active, you won't have to worry too much about ruining your favorite pieces. Of course, you should still take good care of them, but they won't get damaged easily while you're running, cooking, etc.
And because sterling silver jewelry is so durable, you can wear your pieces for years and even pass them on to your children. The pieces will look the same even after years of wear. This makes this type of jewelry very cost-effective.
2. It's Hypoallergenic
Have you ever put on jewelry and had an allergic reaction? It can be a huge disappointment to have to return or give away a piece you really like!
A huge benefit of wearing sterling silver jewelry is it's hypoallergenic. Because it's 92.5% pure silver, it's very unlikely that you'll have contact dermatitis when you put these pieces on.
In most cases, people have reactions to jewelry because there's nickel present, but real sterling silver won't have this metal. The other 7.5% is made of copper and other metals.
Just make sure you buy jewelry that has a label of "sterling" or "925". Otherwise, it'll only be plated in silver, which raises the chance of you having an allergic reaction.
3. It's Low Maintenance
Pretty much all jewelry needs some maintenance to ensure they stay bright and beautiful. But if you can't be bothered with it, or don't have time for it, sterling silver's a great choice.
Over time, water and air can cause sterling silver to tarnish. This can make it dull and stain your skin when wearing the pieces. But it's very easy to remedy this.
By polishing your pieces regularly, you'll keep them shiny. And from time to time, deep cleanings with only soap and water help too.
If you want to go even more low maintenance, consider having your jewelry coated or plated with anti-tarnishing material. Or you should look for these materials when buying pieces so you don't have to clean them as much.
4. It's Affordable
Who says you have to spend a fortune to get amazing pieces of jewelry? You might think gold's your only option for elegant pieces, but you'd be wrong here!
Sterling silver can look as nice as gold, but without the jaw-dropping price tag.
Do be forewarned that true 925 sterling silver won't be cheap. However, it'll definitely be more affordable than gold pieces. So if you're trying to decide between silver or gold jewelry, and your main issue is the cost, you can't go wrong with sterling silver, especially since it's so durable.
5. It's Always in Fashion
While trends are fickle and interest/demand for precious metals rise and fall, you can count on sterling silver to always be trendy. 
This means that if you're someone who hates swapping out your wardrobe and jewelry box to stay in fashion, this won't be a problem if you get sterling silver jewelry. Your pieces will be timeless, and you can keep wearing them without looking like you're clueless about fashion.
You can even have your pieces engraved to have truly personalized jewelry.
6. It Doesn't Clash
If you're a fan of mixing metals, then you'll be pleased to know that sterling silver doesn't clash! Whether you pair it with brass or white gold, it'll create an interesting contrast instead of displeasing aesthetics.
On that note, because sterling silver is so versatile, it's always appropriate for any occasion. You can wear the same pieces to a casual get-together with friends or to a formal dinner party or interview. This makes it easier to just grab some jewelry, put it on, and go!
7. It's Easy to Amass a Collection
Sterling silver's affordability allows you to build up a collection without going bankrupt.
But another reason why you can get a collection fast is that designers are forever experimenting with styles. Wherever you go shopping, there won't be a shortage of sterling silver rings, necklaces, bracelets, etc. 
Other types of jewelry can be harder to come by, so you might only have a few pieces here and there. In that case, it'll be much harder to coordinate your outfits. But with sterling silver jewelry, you'll have flexibility and artistic choice to really express yourself!
Treat Yourself to Sterling Silver Jewelry
Sterling silver jewelry comes with numerous benefits, and this article only scratches the surface.
The truth is, if you're looking for something affordable, durable, and timeless, sterling silver is a fantastic choice. You won't have to spend a fortune to get pieces you can wear for years, and you can even pass them on as family heirlooms.
So treat yourself to 925 sterling silver jewelry. It'll be worth it to get things you love and will treasure forever.
If you want to read more on fashion and beauty, then check out the rest of our blog page now!