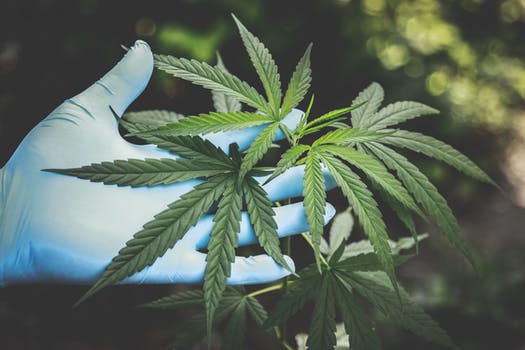 The proven and potential medical uses of CBD have become extremely sought after over the last several years. The fact that isn't psychoactive has led it to become widely accepted and now you can buy pretty it much anywhere.
As we learn more about it and our tastes develop, we begin to wonder if we could do better than that mystery CBD from the gas station. Cannabis enthusiasts love to nerd out when it comes to strains and cultivation.
Remember, good CBD comes from good hemp strains. Read ahead for our list of the top 7 CBD hemp strains you need to try.
Insane in the Hemp Strains
Cannabidiol (CBD) has been proven to help with a number of conditions. Larger clinical trials are underway to see exactly how it can be used.
Medical marijuana generally always contain CBD. However, many people can't tolerate the 'high' caused by THC. Others simply choose not to consume THC for a number of personal reasons.
That doesn't mean you can't grow a beautiful plant, harvest its flowers, and roll a fatty of Sour Tsunami. Check this site to learn where to find high-CBD hemp seeds.
1. Wife
Wife is always there for you when you need it but it sure does pack a punch. This is one of the most popular high CBD industrial hemp strains.
Look for the sweet, berry smell. Take the wife out for a night on the town and see where it takes you.
2. Cannatonic
Cannatonic has been one of the most respected CBD hemp strains for years. Originally from Spain, Cannatonic CBD seeds are sought after around the world.
Their mood-lifting effect will have you feeling relaxed yet alert. This one is earthy on the nose with citric notes.
3. Sour Tsunami
Generally, even high CBD hemp seeds will make flower with a relatively subtle smell compared to Cannabis Sativa and Indica plants.
Sour Tsunami breaks the mold for high CBD strains. It was one of the first strains bred specifically for medicinal purposes.
This strain does have low THC and certain samples have tested up to 10%. This strain gets its name and part of its genes from the legendary Sour Diesel strain.
4. Charlottes's Web
Charlotte Figi is a girl with a rare condition known as Dravet condition. As a toddler, she experienced up to 300 seizures per day.
After exhausting every medical treatment, her parents were even offered the option to place her in a medical coma. Refusing to give up, they insisted on trying CBD which, at the time, was a taboo. It took time but she eventually got the help she needed and her symptoms improved.
The Charlotte's Web strain, developed by the Stanley Brothers, was named after her. Charlotte Figi tragically passed away in April of 2020, in the midst of the CoVid-19 pandemic. 
5. Harlequin
Harlequin is a favorite among high-CBD strain enthusiasts. The is CBD/THC ratio is about 5:2 so you can expect a slight sense of euphoria.
6 AC/DC
AC/DC is a good choice when it comes to high CBD strains seeds. Its many users swear by it for pain and anxiety relief.
7. Ringo's Gift
This is named after Lawrence Ringo, a man known as the father of CBD.
The CBD/THC ratio is extremely high, making it perfect for patients.
Setting The Standard in CBD
Have you joined the CBD revolution? You don't have to live with anxiety or depend on OTC drugs for pain relief. 
If you are already on board, it's time to take your CBD use to the next level. Don't settle for mystery products from the gas station.
Take the time to try different hemp strains and find what works for me. Visit our blog for more articles on CBD and health.