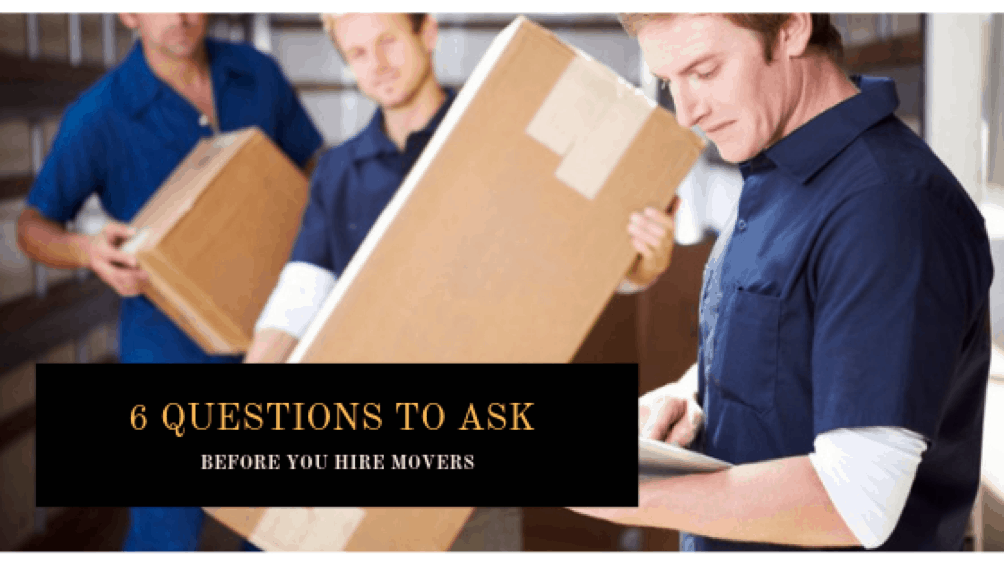 Moving is something that can be both exciting and stressful at the same time. There are so many things that go in the head and so much responsibilities to take. In a situation like this, you might think of hiring a moving company to make your life easy.
There is a lot to plan, a lot to decide, and a lot to execute within an extremely small time frame and choosing to do all the things by yourself can be super challenging. Hiring cheap moving companies can be extremely helpful in these kinds of situations.
However, hiring a moving company can be a little challenge itself and before you decide to go with a company, it is essential to ask them a few questions that will clear things out. We are here to point out 6 important questions that you should ask before hiring a moving company.
6 Questions to ask before you hire any moving company: –
Is the company certified and licensed? – Before you hire a company it is essential to know whether they are registered and properly licensed or not. The company must provide you with proper documents that should prove that they are doing a legitimate business.
Since you are trusting a couple to strangers to handle your expensive furniture and other belongings from your home, it is wise to double check all their company documents and identifications to be sure that it is indeed a business and not one person calling it a business.
2.What rates do you charge? And Do you give free estimates? – When you are asking for rates from a moving company, you will be quoted a rate depending on the number of things you have and the distance between origin and destination.
Also, ask them to give a free estimate. Remember that most good companies will send their representative at your home to check all the furniture and belongings you have in order to give a proper estimate. Avoid the company if they provide you the estimate simply by asking the number of rooms you have and no even checking the amount of furniture there is to be carried. Also, if you live in the 10th floor of an apartment then make sure to mention that as they might charge to carry the belongings downstairs.
3.Could you give a reference? – You should ask the company to provide you with the contact of a few clients they have worked with in the past. You should call them up and ask about their experience of working with the company.
4.Can I buy insurance? – You should ask the company whether you can purchase insurance or not. Usually, insurance is charged at around 60cents per pound. You can purchase more insurance but it is better to first look into your homeowner's insurance policy to find out what coverage you already have.
5.Are there any additional fees? – Before you sign the deal with the company, make sure that all fees are included in the final estimate. Make sure that the company is not charging extra fees for bigger items such as bathtubs, pool tables, etc.
6.How long have you been doing the business? – It is good to ask the company for how long they have been working for and if you find out the company has been around for a few years then go online and search for reviews from previous customers. Often you will find reviews which will make your decision easier.
Conclusion: –
Hiring a moving company is a little challenging but should be easy if you know what you're looking for. Go through all these questions and more.