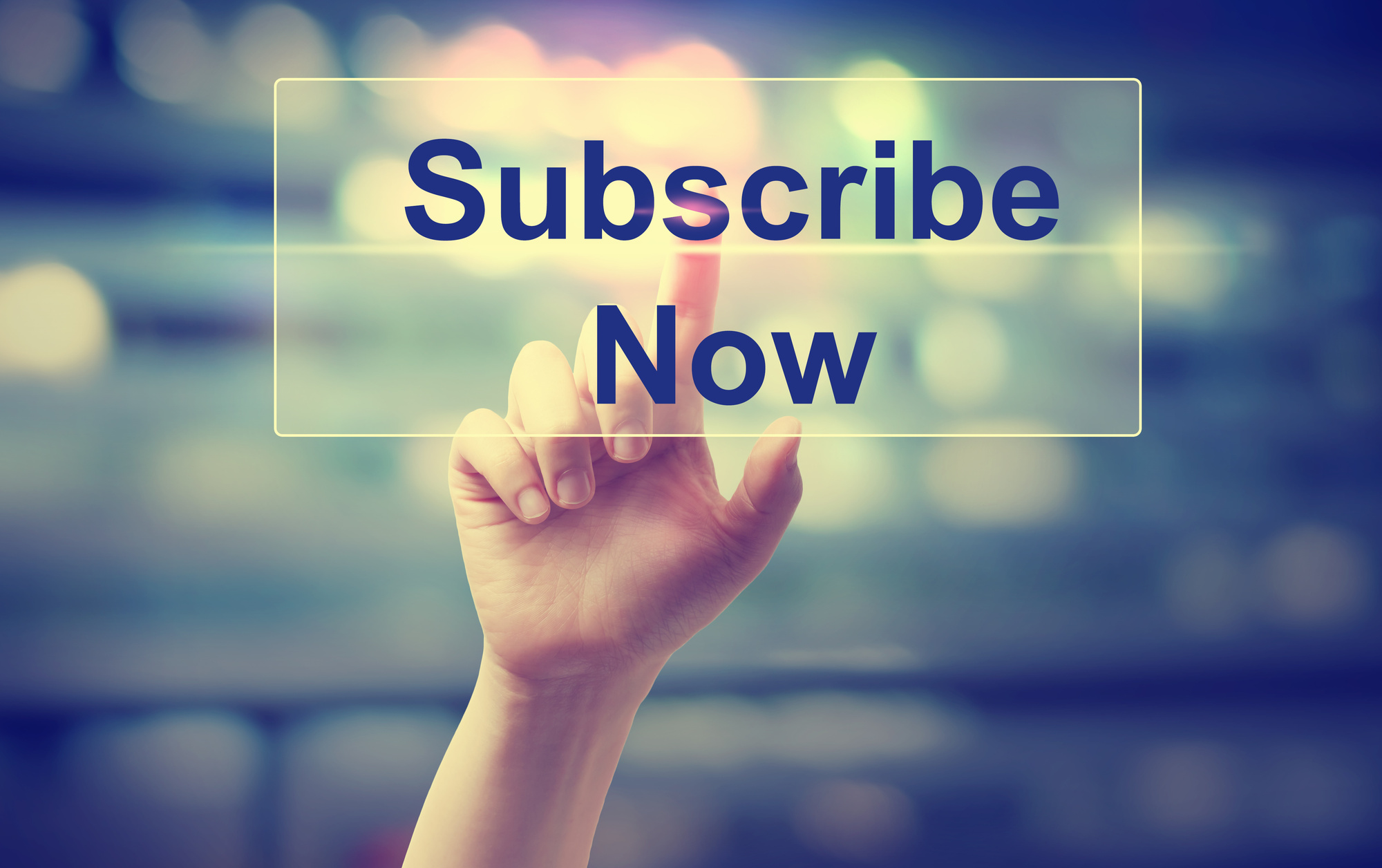 One of the benefits of a subscription service is that it's a source of recurring revenue.
You don't have to worry about customers leaving and coming back because they are scheduled to pay for your product each month. They are recurring customers, lifelong customers if you continue to deliver quality products and services. 
It's also the best way to attract new customers online. It can be a cheaper way of buying a product for consumers. 
Before you start a subscription service, you have to consider the best tips that can help you with this business model. Here's a guide that can help you with your subscription model. 
1. Know Your Audience
The first part of mastering our subscription box service is knowing everything about your target market. For example, you don't want to start a vegan subscription service if your target market is primarily meat-eaters.
You need to do research on your target market. You need to figure not only if they like your product, but also if they would benefit from a subscription service.
There are some products that are not practical for a subscription service. You don't need a shovel and gardening tools subscription services. Those are usually one-time purchases.
Your business product is something that is beneficial to your customers on a regular basis. For example, food service can be a great subscription service. You can send meals or certain foods every week or every month. This makes consumer's lives easier. 
If you want to figure out your target market, you need to assess their interests and needs. You need to research what kind of problems they have and if they would benefit from a subscription service. 
2. Master Your Niche
Another part of having a successful subscription service is making sure you know everything about your niche. 
You should not only know who you're serving in your target market but you should also know who your competitors are. You need to figure out how you are going to stand out as different. 
This means you need to have a unique value proposition. This is something that makes your business unique. It could be your product that is different or the way you present your product, like offering a subscription service option. 
In addition, you know all of the industry trends. This means you know what is new and what are customers looking for. This makes you an expert and authority in your industry. 
When you master your niche, it prepares you and your business for everything. You have an expectation of how your business will perform. Nothing should be a surprise. 
It also means you know everything about how a subscription service works. You should know how to present it and how it can benefit your customers. 
3. Have Different Price Points
If you do offer a subscription service, you should consider having different price points. 
An example is having a set price if someone wants to buy your product as a single purchase and not as a recurring purchase every month. 
You can also have a subscription service that happens every other month. It doesn't force the subscriber to make a purchase every month, especially if they don't need it. How often you create the subscription is important to the subscriber, so give them options. 
You can also have the subscriber pause months instead of canceling. This keeps their subscription active instead of completely canceling their account. 
When you have price points, you should consider having different types of subscriptions. You can have bundle packages that offer consumers more bang for their buck.  
4. Make It New & Exciting Each Month
When you do send subscription packages, you should make it new and exciting for the consumer. Don't make the package boring. Invest time in creating a package that is exciting for the user.  
You should consider making each package unique to the consumer. This means changing up the package each time someone sends it. Or including something new every time the consumer receives the package. 
It keeps the subscription new and exciting each month.  
5. Make It Personable
Lastly, you should make it personable to each subscriber. You don't have to create an entirely new package that is completely unique to each consumer, but you should make it somewhat personal. 
For example, you can have the user create their box instead of getting the standard package that you might send. 
If you offer a meal service, you can allow users to create unique meals based on their diet. This makes it more personable for the user. It makes it fun and entertaining for the consumer because they feel like they are getting something personal. 
You can also send personalized samples to the user that perks their interest. When you same samples to the user, it gives them a chance to see what other products you have. 
It also might take them to purchase more of your subscription or keep it longer when you send samples. If you want to learn more about subscription tips, you can read more here. 
Now You Know Everything About a Subscription Service
Learning all the best tips about subscription service could be just the thing your business needs. It can help you deliver quality service to your subscribers. It can also help give you some ideas if you are about to launch a subscription service. 
It's most important to figure out your audience and niche before you have a subscription service. This will guide how you personalize your packages and what kind of subscription services you offer. 
If you liked this article, keep browsing our website for more informative reads.