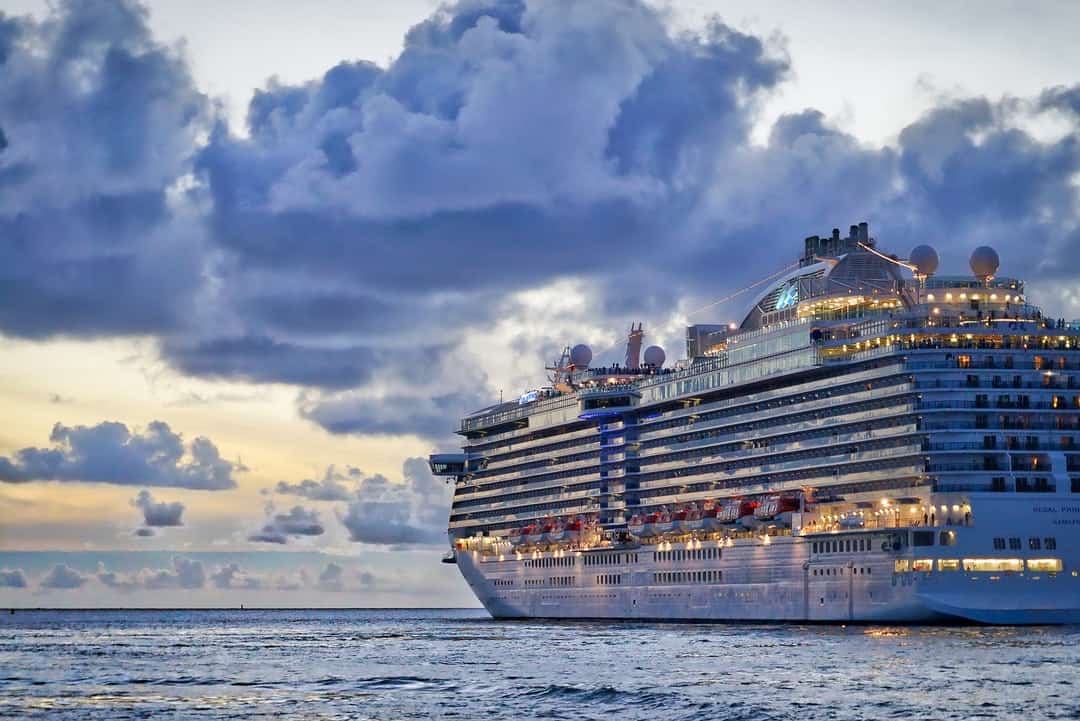 With nearly half of America's vacation days not being taken every year, that's hundreds of millions of day trips or longer vacations being missed.
One of the reasons is that it's hard to find time but the other one is that so many people don't know how to get the best deal on a cruise. There are some secrets that might seem like common sense but can make a huge difference.
Here are five that you should think about.
1. Have a Broad Range of Dates
While it's hard to plan a vacation in the modern era, with tight schedules and personal needs, flexibility can save you money. Whether you're booking a flight, a cruise, or just trying to get a table at a restaurant, if you don't have any real scheduling conflicts, you can get what you want.
Fares for a cruise are going to vary wildly depending on when you decide to go. You'll find that families like to travel together on holidays and in the middle of summer but time doesn't matter to you, you can score a good deal.
The part of autumn when everyone is at school is when the prices are going to be the lowest. You can also find deals after the new year, but before spring break hits. The broader your range is and the more willing you are to drop everything and travel at the last minute, the better of a deal you can get.
2. There's No One Special Website
While you'll find that there are some websites that work better for you than others, the reality is all in the comfort you feel. If the interface of one website works better for you, then just rely on that website. Every site has pretty much the same information and uses the exact same rates to find deals.
Looking for tricks will just give you a headache. If you start cross-checking websites, you'll soon realize that the rates look pretty similar. Choosing a site all depends on the one you simply like using.
Try using the actual cruise line website instead of these middlemen. Another way to get deals is to get on the phone with the cruise line. IF you're ready to leave in 10 minutes, they might be willing to give you the last spot for a fraction of the cost to get it filled.
If there's an issue when booking your trip, you can get more help when you book directly.
Third-party sites aren't without their benefits, however. You find that when you use them, you can get hundreds of dollars in onboard credits just for choosing them. Each method has its benefits, but again, flexibility is going to be your best friend.
3. It's Not All About Booking Last Minute
While there's no doubt you can save a fair amount of money by booking last minute, you can also get cheap fares far in advance. A cruise line needs to have some spots taken up to justify a higher price. Cruise lines don't want to set sail empty, because they make most of their money on what you spend onboard.
If the cheapest rates were known to be at the last minute, then no one would book in advance and cruise lines would be stressed out. However, the reality is that they vary the prices so that they can fill up at the start, be moderately priced later on, and then cheaper at the end.
Some cruise lines are even eliminating last minute discounts. This allows them to plan all of their needs in advance and to ensure that they're not hit with a surprise that leaves them without the resources to keep people happy.
Room selection is going to be the worst when you wait longer. Booking late means you won't get that romantic balcony room and end up having to take a closet next to the engine room. Book early to avoid having to shovel coal to keep your place on the ship.
4. Don't Let Deals Fool You
While cruise lines offer a lot of sales where you get the second fare free or have a lower than normal deposit, that doesn't always even out. Deals are great but at times they're going to be more expensive than booking at a discounted site.
With the constant flow of deals, consider that to be their base price. While the cost of a cruise is going to be irritating to calculate, don't let those deals trick you into paying too much. Calculate carefully, including onboard credit, before you make a final decision.
Buy based on what timing works for you and what is truly a good price. Don't book based on a special or a seasonal deal. Cruise lines would never offer something so broadly if they weren't making a great deal of money from that promotion.
5. Room Location Matters
Not every cruise line is going to charge different amounts for each type of room you get on a ship. However, some are going to rely on where a room is to scale their pricing.
Even if the room is just $10 more or less, you need to multiply that by how long you'll be on the ship. After a two week cruise, that could be more than a hundred dollars you could have spent on food and drinks.
To get a better idea of how much you're going to spend on your entire trip, check out this useful tour information.
The Secret of How To Get the Best Deal On a Cruise
The real secret of how to get the best deal on a cruise is all about being flexible and attentive. It's only when you're really listening to what's happening with a cruise line is when you can find the best deals. There's no magic, just a need to stay flexible with time and date when you can be.
If saving money is one of the reasons you haven't booked your next trip, check out our guide for tips.