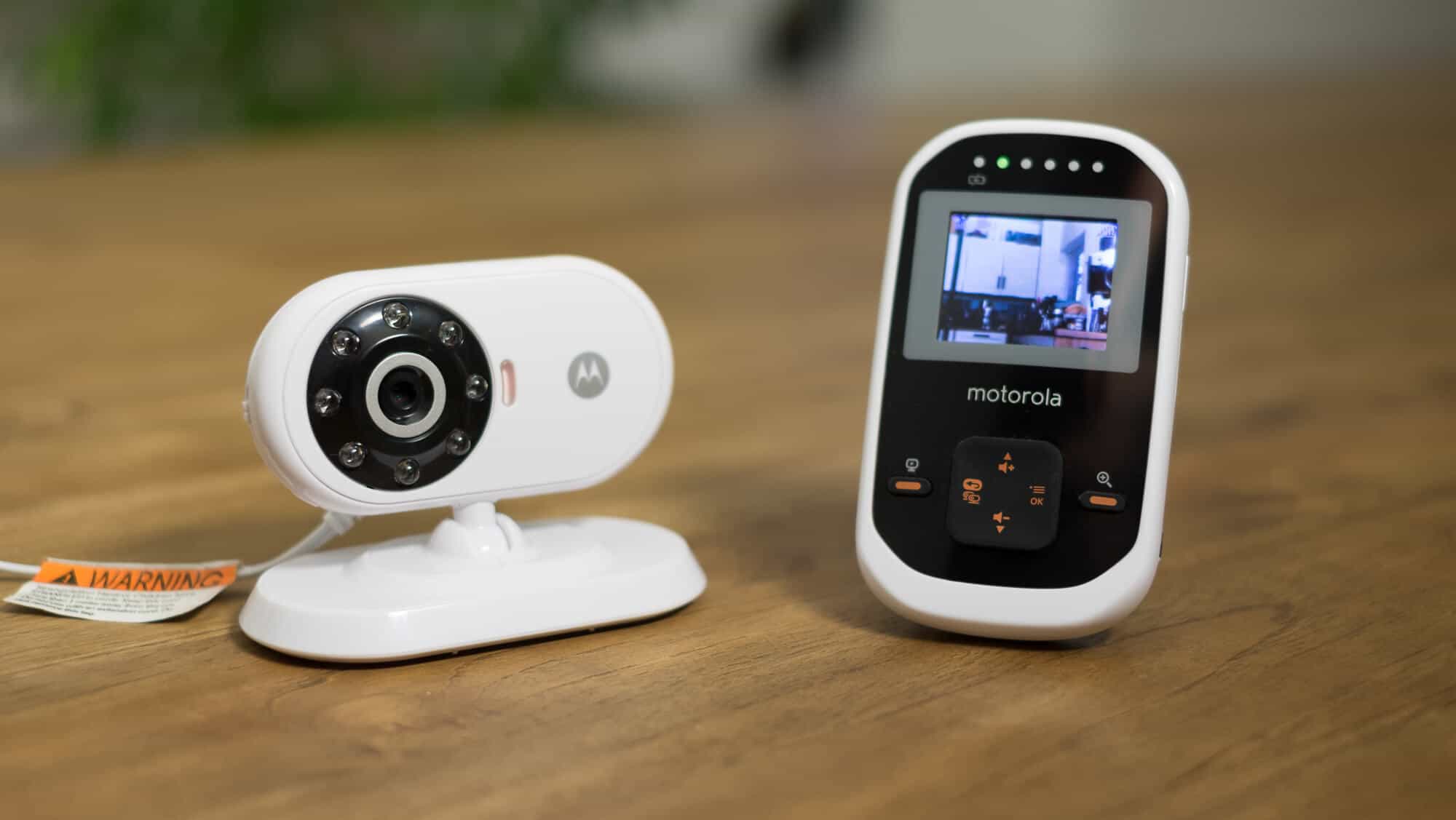 Parenting is no easy task. When your newborn finally arrives into this beautiful world, you will have more than enough to stress about. Fortunately, video baby monitors help take away some of that stress. They allow you to keep an eye on your sleeping child at all times. Whether you have a baby monitor with 2 cameras for keeping an eye on twins or just want a basic non-wifi baby monitor, the below brands can help you find what you seek.
Different Types of Monitors:
Choosing the best video baby monitor for your needs might prove to be a difficult task. It used to be simple – pick any audio monitor and you'll hear your child. However, nowadays we're overwhelmed with options. WiFi video monitors that work with mobile apps, different video resolutions, split screen options and even the ability to play lullabies from a distance.
Here is a list of the top baby monitor options:
Audio Monitors
Video Monitors
WiFi Monitors
Over-the-Crib Monitors
With an abundance of choice, it's not easy to know exactly what you needs. Whether you're on a tight budget or whether you want to go all-in and get every bell and whistle available, we've got you covered. We put together a list of 5 baby monitors – each with a unique touch that should help you towards finding the best baby monitor for your specific needs and budget.
Halo+
– Ideal for Newborns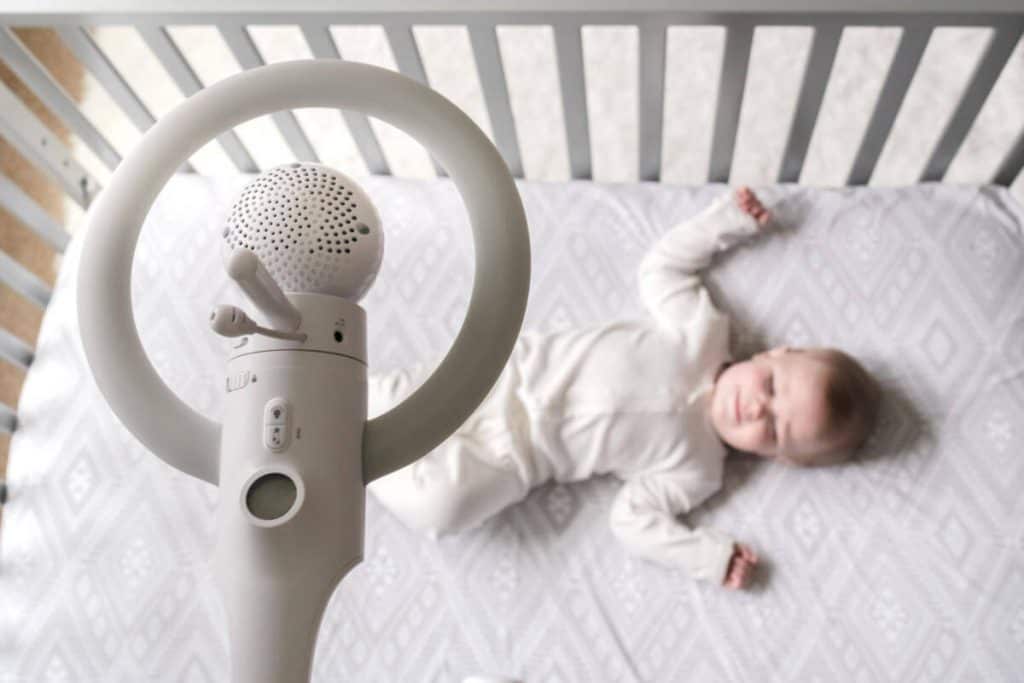 Learn More
The top option on our list is the new Motorola Halo+. This incredibly feature-packed monitor is the ideal choice for moms to be. You'll love using this monitor with your newborn, as it's stand is made to be attached right onto the crib. The birds-eye view is truly something else and with HD quality video streams – you'll never get tired of watching your little one.
Play lullabies, play storybooks, enjoy a light show using the projector and even use the night light feature to reassure your baby. The Halo+ isn't the cheapest option, but it's definitely worth every penny. You can even view the live stream from anywhere in the world using the Hubble for Motorola Monitors mobile app.
Comfort75 –
Mid-Range Monitor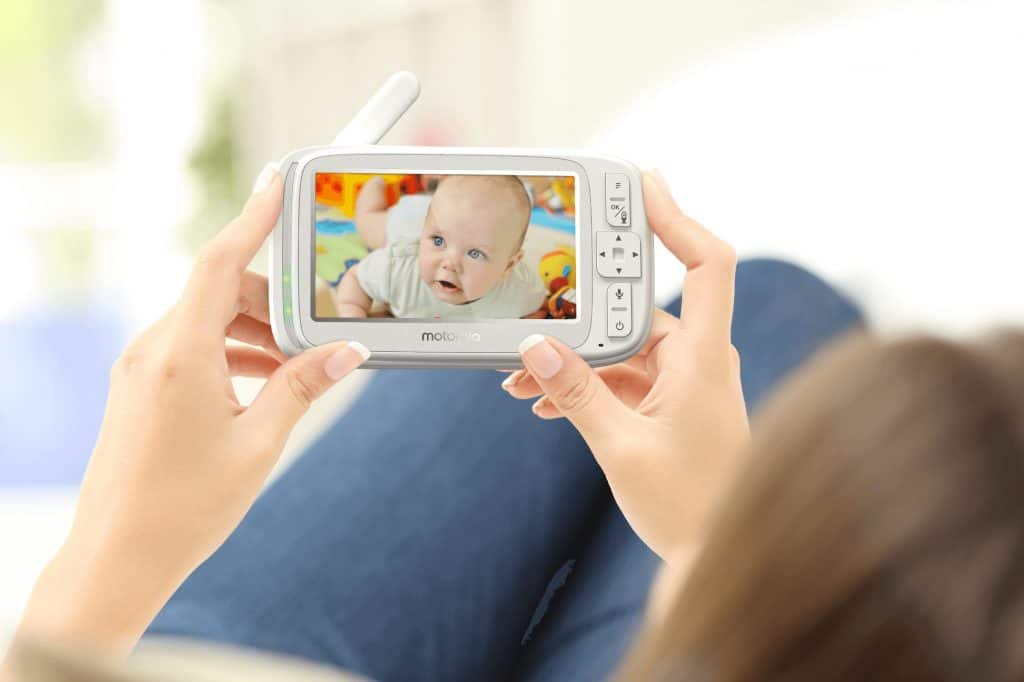 Learn More
The Comfort75 is another excellent option by Motorola. This baby monitor comes with either one or two cameras and a beautiful 5-inch parent unit. Pan/tilt options allow you to look around the room, without having to physically move the camera. The Comfort75 is a compact unit that feels modern and sturdy. You can add up to four cameras on a single monitor and you'll absolutely love the responsiveness of this device. Whether you're adding a second child to the family or even if you're pregnant with your first, the Comfort75 is loaded with excellent features and has a very cost-effective price.
MBP164CONNECT
– Affordable WiFi Audio Monitor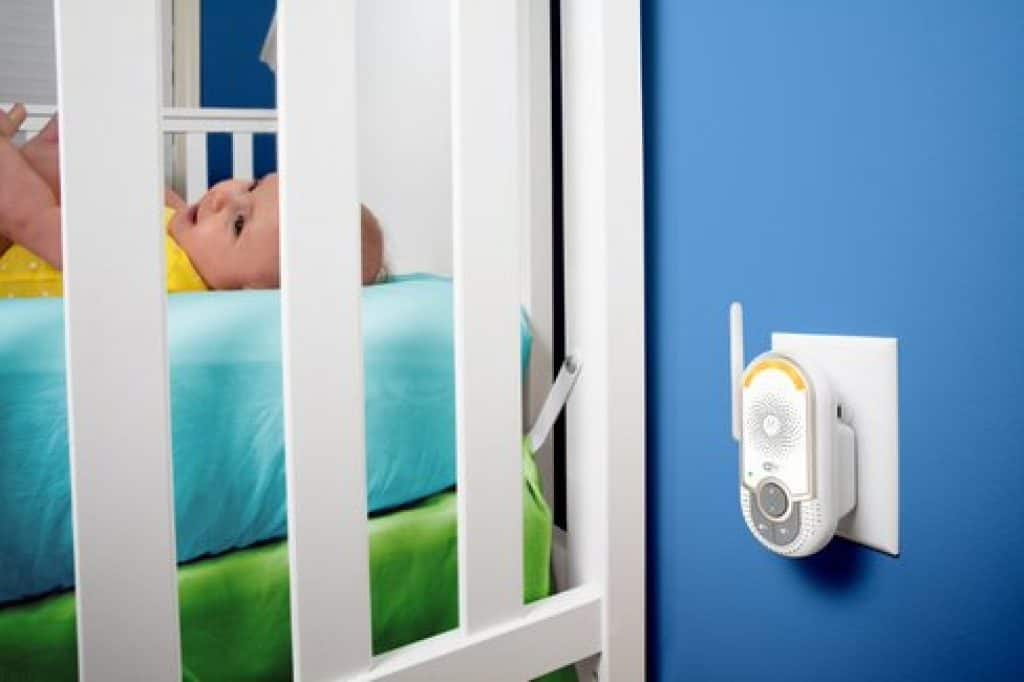 Learn More
If you're looking for a cheap way to monitor your child, the MBP164CONNECT, also by Motorola, is one of the easiest ways to achieve it. Available for under $40, the MBP164CONNECT is easy to use and allows you to keep an ear on whatever's happening in your child's room. Best of all, it works with the Hubble for Motorola Monitors app, so you can even listen in on your child while you're away from home, using a mobile phone, tablet or computer.
MBP483-2
– Most Affordable 2-Camera Monitor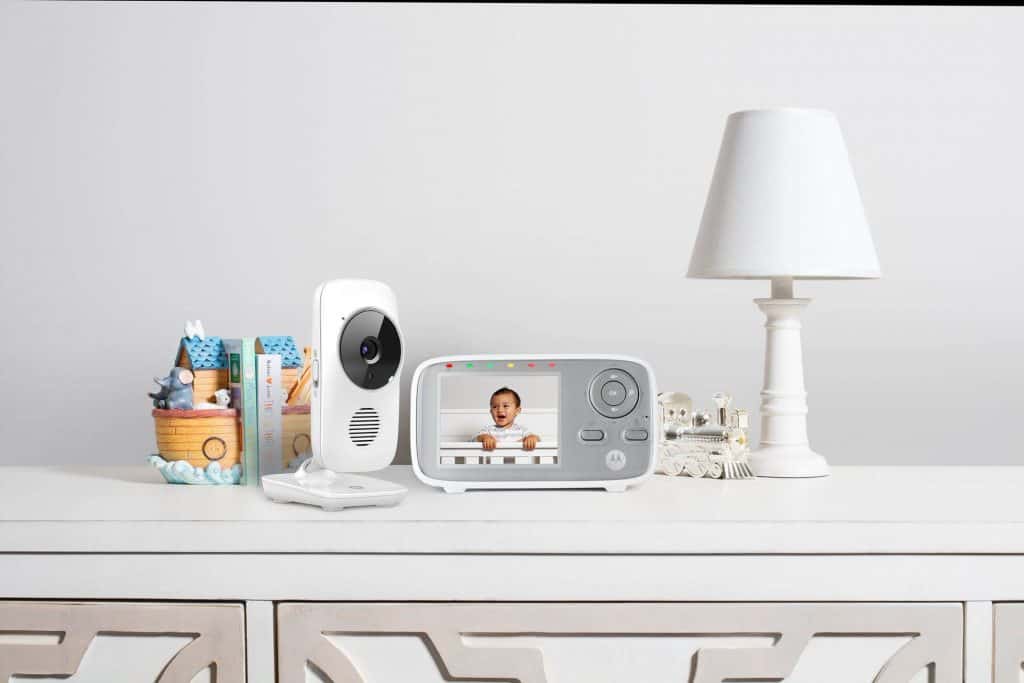 Learn More
If you're looking for a video monitor with 2 cameras that won't break your bank account, the MBP483-2 should be at the top of your list. While it lacks a few features, such as not having pan/tilt or the ability to synchronize with the app, it does have a beautiful streaming quality on it's 2.8″ screen.
This unit is available for roughly $100 with 2 cameras, making it one of the most affordable options for families with 2 kids. Whether you want to save money or even if you're looking for a portable baby video monitor, you're going to love the MBP483-2.
MBP855CONNECT
– High-Tech WiFi Video Monitor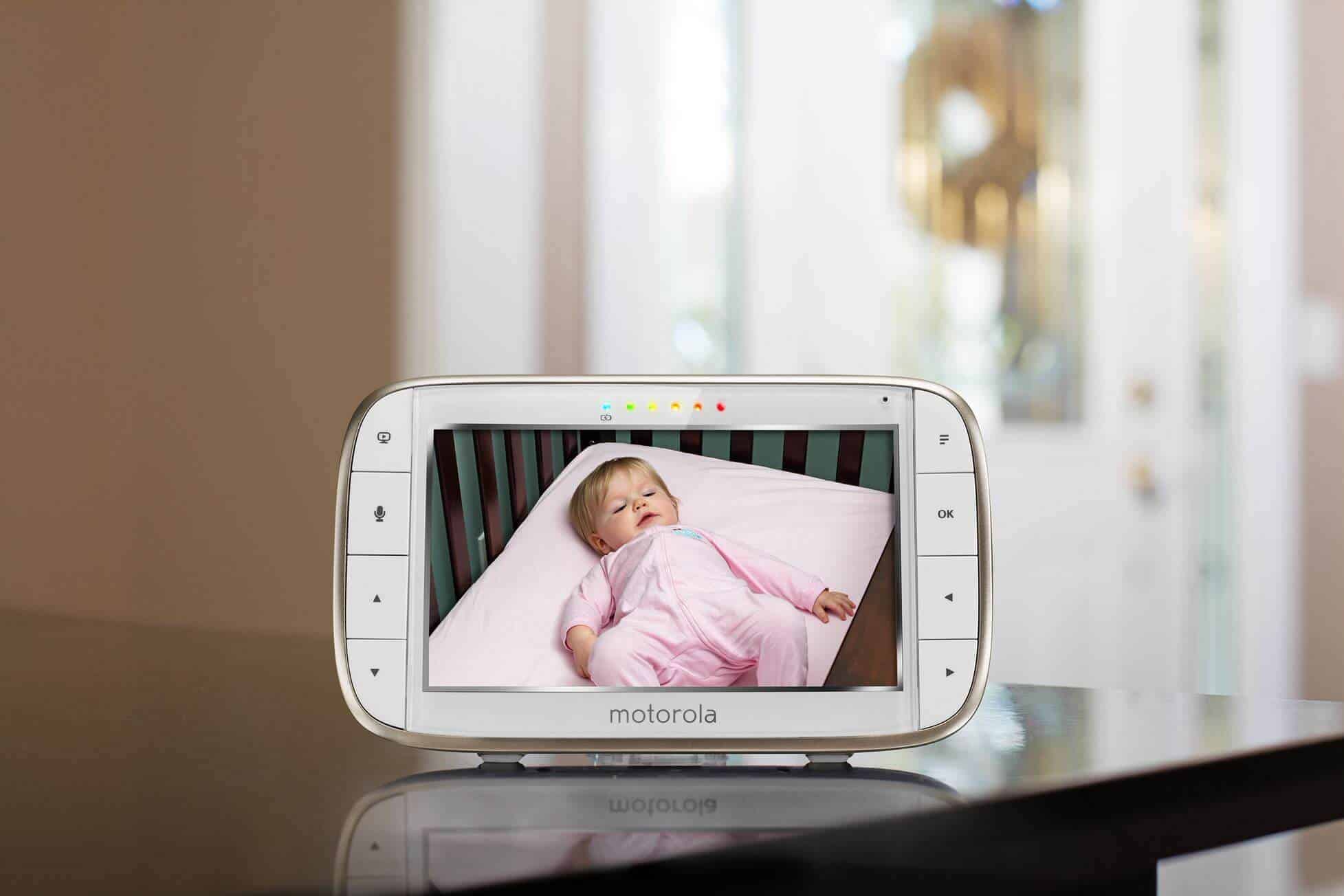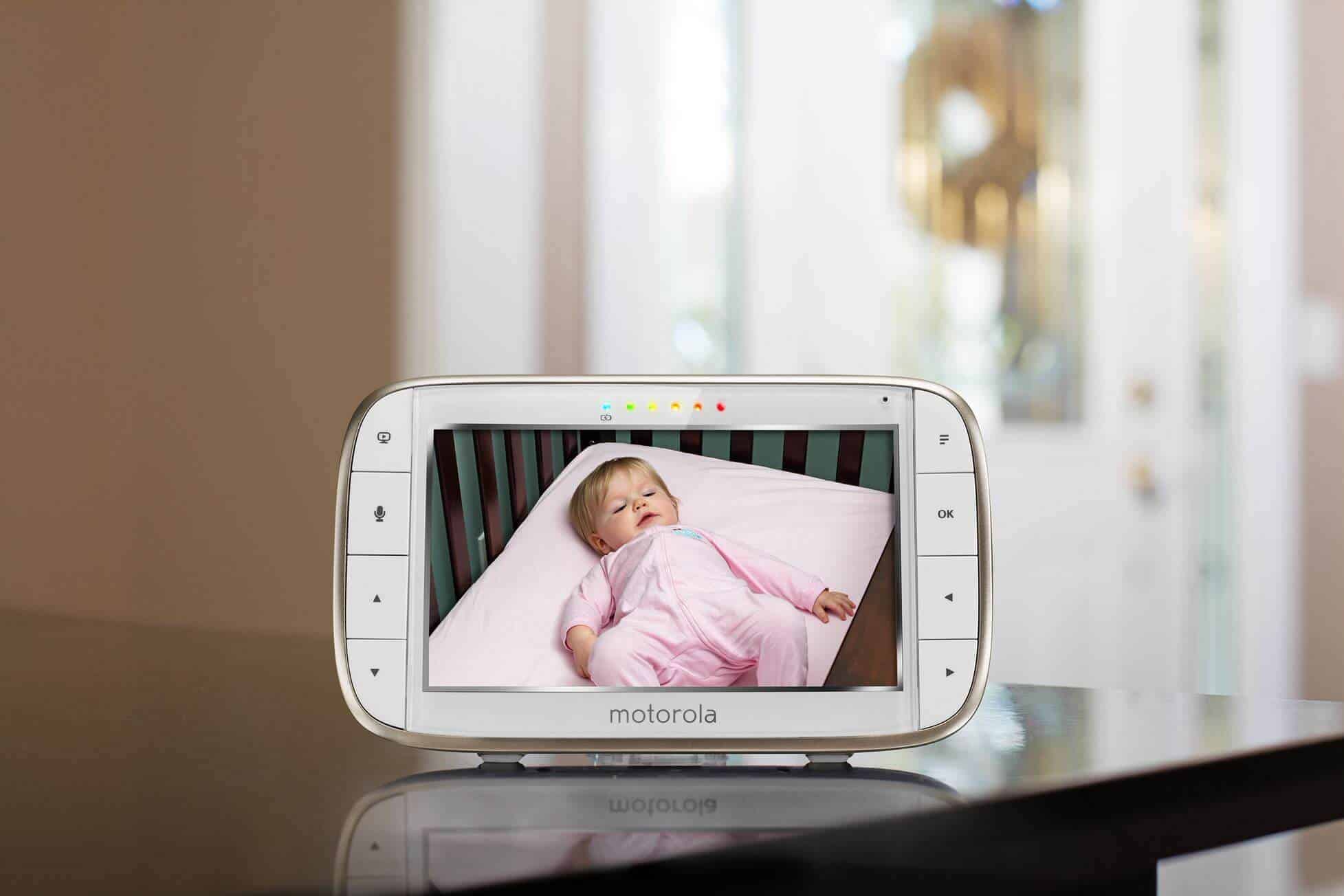 Learn More
If you're looking for the leading baby monitor with the most high-tech features, the MBP855CONNECT won't let you down. This beautiful 5″ screen displays in HD quality, providing you with a stunning visual of your child. This device can be used with the Hubble for Motorola Monitors app, allowing you to view your child from anywhere. Best of all, you can set up the app to send your motion detection and sound detection notifications right to your smart phone. Available with 1 or 2 cameras and with the ability to add up to 4 cameras to a single parent unit, the MBP855CONNECT is one of the leading WiFi baby monitors on the market.