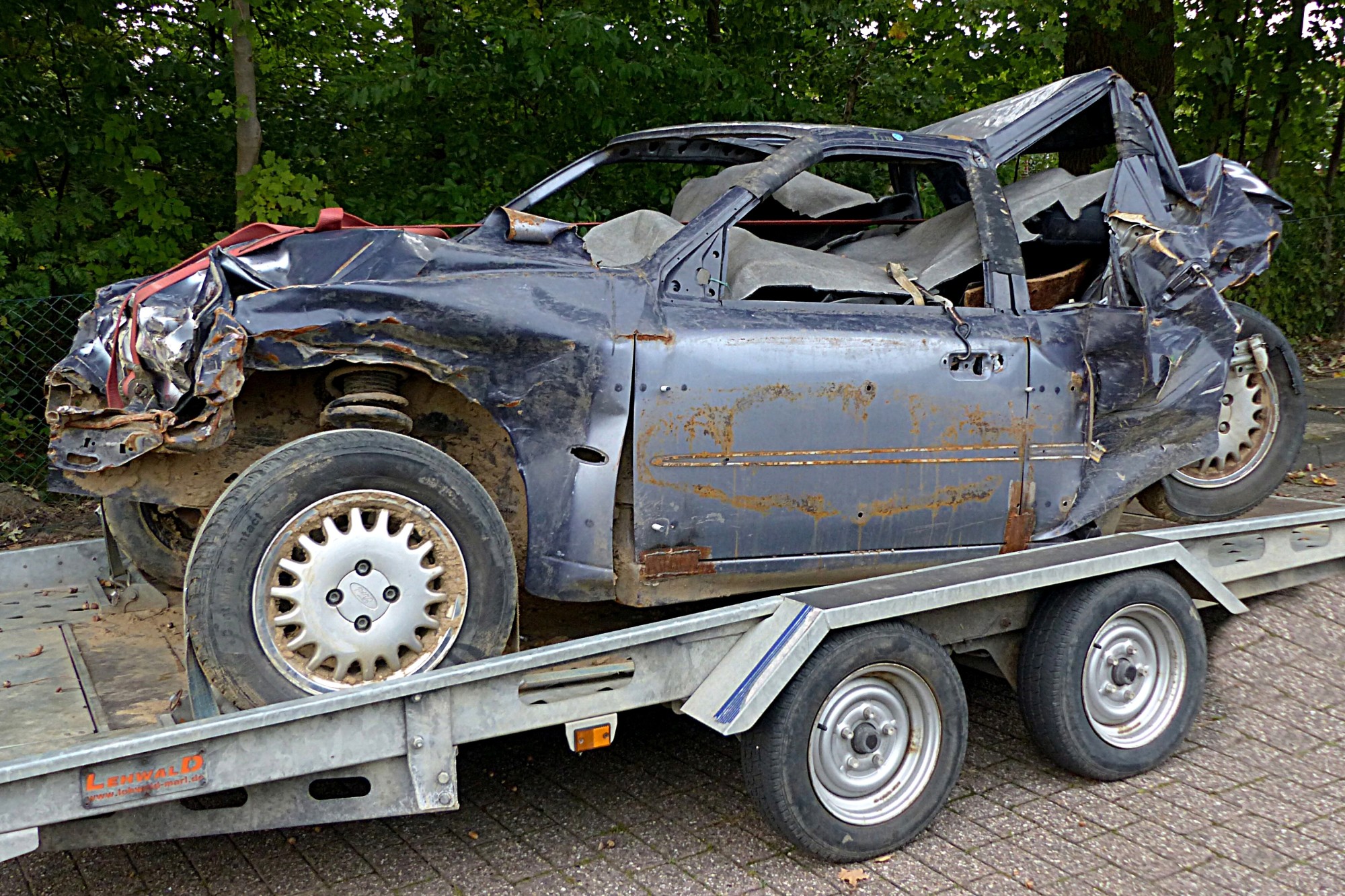 If you've been in an accident and your car is totaled, you're probably wondering what to do next.
A totaled car is one that has such high repair costs, they're above and beyond the vehicle's current market value.
For those dealing with a totaled car, read on to learn about four things you can do with your vehicle that will help you make the most out of a stressful situation.
1. Surrender It to the Insurance Company
Most people who end up with a totaled vehicle let the insurance company handle the payment and the disposal. Your insurer will determine what the current cash value is for your car.
The insurance company will then pay this amount to you, and tow your car away as a salvage vehicle. Make sure you're getting fair market value by doing your own research, and dispute discrepancies in the price they offer if you find any.
After you accept the offer from the insurance company, they'll send you a check and you will have to turn the title over to them. If you still owe money on the car and your check doesn't cover it, you'll have to pay the balance.
When all is said and done, if you sign over the title to your insurer, the vehicle now belongs to them and you'll have to start all over. As long as you make sure you're getting the fair market value, this is the easiest option to get rid of your newly totaled car.
2. Sell It for Cash
If you think you can sell your car for more money than the insurance company will give you, there's always the option to sell it outright. There are plenty of places that offer cash for cars, even if they're junked.
Another way to sell your totaled car is to sell it directly to a junkyard or a dealership. In some cases, you could make more money this way, especially if your vehicle had custom or valuable parts that are difficult to find.
This is also a wise option for people who are not insured. Without an insurance policy, selling the now wrecked car for cash might be your only option to get anything out of the experience.
Once your vehicle is totaled, you should receive something called a salvage certificate. This piece of paper is an official record that your car is now totaled and can be obtained at most motor vehicle agencies.
When you get the certificate, you might have to pay a small fee. Use the certificate to give to the dealership or junkyard so they have verification that the car is officially totaled and it's on record.
Shop around before you choose to sell your car for cash. Some junkyards and car dealerships will pay more based on the make, year, and model of the car. It can't hurt to compare a few options until you find the place that will offer you the most money.
3. Donate the Totaled Car to Charity
Many charities rely on vehicle donations to help with their cause. You'll not only feel good about making a charitable donation, but you'll also be able to deduct the donation on your tax return.
Before you opt to donate your car, make sure it's still driveable. A charity has no use for cars that are smashed beyond recognition or for cars that cannot be repaired.
Check with your local nonprofit organizations to find out which ones are accepting donated vehicles. Many will come and take your car away for you so you won't need to worry about getting it to them.
Keep a record of your car's current fair market value so you can use that number for your tax deduction. Be aware that most charities will not allow you to deduct the amount until they turn the car around and sell it.
All reputable, trustworthy charities will send you a confirmation of your donation. Don't file anything until you have a record of your gift in writing.
4. Sell the Car Parts
If you're especially handy in the garage, you could opt to take your newly totaled vehicle apart and try to sell the salvaged parts on your own. Just make sure everything is settled and recorded with the insurance company and the DMV before you start this process.
Let's say the door panels of the car are still in good shape. You can always remove them and post them on local websites and apps like LetGo or Craigslist.
Talk to other car fans in your area and find out if there's something specific they're looking for. When you find people who need a certain part, you could make more money for each part individually.
Take the car apart and salvage whatever you can, labeling each part carefully. Sell the rest of the vehicle as scrap metal that will put extra cash in your pocket.
Don't Lose Money on Your Wrecked Car
Whether you sell your car back to the insurance company or offer it to a charity for a donation, there are plenty of ways you can make the most out of a totaled car. Consider selling it for cash or parts when possible for an easy way to get some money back out of a bad situation.
For more about all things tech, lifestyle, and business, be sure to visit our website and read our blog posts for the latest updates.