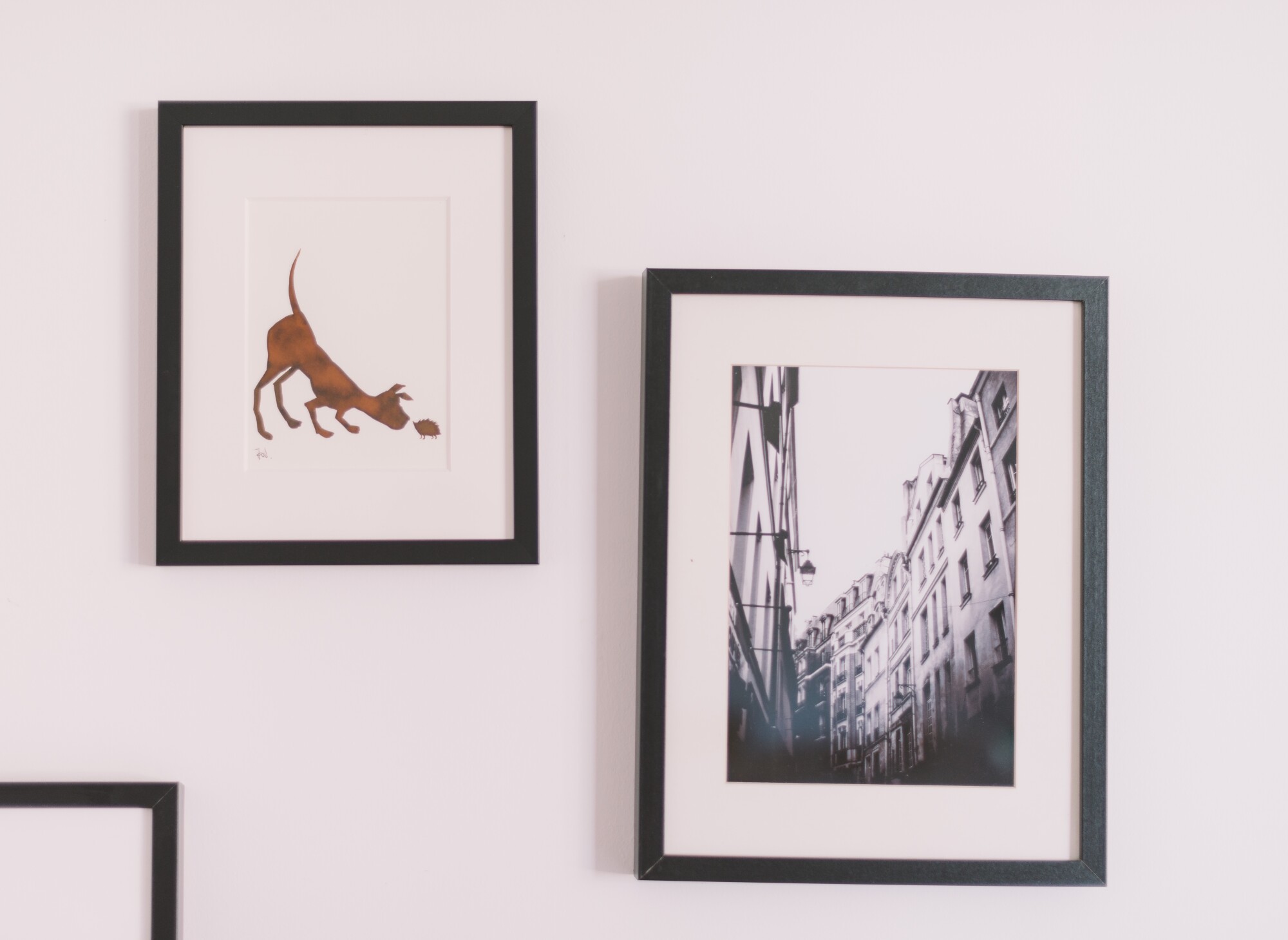 Nothing adds the same decorative touch to your home as an art display. Art can do a lot for your home décor that other items can't.
It can accent the colors of your walls and furniture, making the room pop. Similarly, you can express something about your personality and interests when you display art in your home. 
But, the best feature of an art display is the inspiration it can bring you each day. Art has a way of moving people, making them reflective or appreciative. 
However, it takes work to display art attractively. If you're not sure how to display your art, don't worry! We'll give you three tips for this in the guide below. 
1. Display Art By Itself
When you purchase a large work of art, whether it be an original painting or print, it often pays to display them alone. Fortunately, these works are often easy to display. Original paintings usually come as canvases stretched over wooden frames.
These frames are easy to situate over a mantle or on a blank wall. Similarly, metal prints often come with a wire that makes them quick to hang up. So, find a good place to install these paintings in your home. 
2. Purchase a Frame for Your Printed Art
Sometimes, you may not want to stick with a wood frame for your canvas painting. Or maybe there's a digital art piece that would look fantastic with a new frame. 
If that's the case, don't worry! Several frames exist in all kinds of materials and styles. 
Buying a frame does require some consideration, though. First, look at the measurements of your picture. Can you find a frame that fits this size? 
Many prints come in standard measurements. In these cases, finding a frame is often straightforward.
Alternatively, you can take your print to a framing shop and have the workers matte the picture. Then, they can find the best frame to fit this image. 
Lastly, consider the color and texture of your frame. Look for an option that complements your color choices and decorations in your desired room. This way, your art display will be a natural fit!
3. Set Your Art Book on Display
Some art lovers enjoy printing art books or purchasing them from local bookstores. Artbooks collect several works by individual painters or from artistic movements into a single volume. 
Many people enjoy leaving art books on their coffee tables or in places where they often entertain guests. These books can be conversation starters for you and your guests. 
Artbooks also have the advantage of cost-effectiveness. It's often cheaper to buy an art book full of paintings than to purchase several individual prints. 
Start Your Art Display Today!
As you can see, there are several ways to display art in your home. All you have to do is find the method that appeals to you.
Displaying pieces alone draws the eye and sets an atmosphere in your room. But, you can also make a collage of several pictures with similar or matching frames. 
Or, maybe the tasteful touch of an art book is your favorite display choice. Whatever the case, find a way to display your art today!
We hope you enjoyed this article! If so, check out our other decoration tips today.