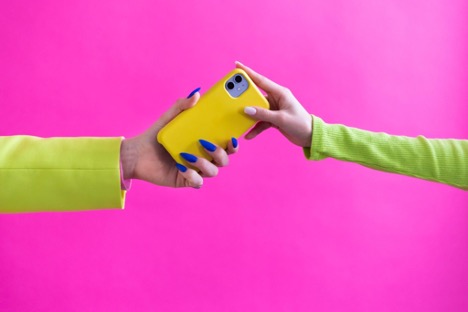 In the not-too-distant past, members of the LGBTQ community had limited options. They could use mainstream dating apps that had haphazardly added a same sex dating option. Unfortunately, these were often full of cluelessly homophobic text and showed little understanding of the queer dating scene. At the other end of the spectrum were seedy apps where users were probably as much at risk for getting ripped off as getting laid.
Fortunately, things have improved. Now, there are dating apps that are specifically for the LGBTQ community. Here are three of the best.
1. Taimi
Taimi is one of the few truly LGBTQ+ dating apps out there. What does that mean? So many apps cater to very hetero and CIS normative approaches to dating. Taimi is an alternative to that. The Ukrainian-based dating app is meant to be a welcoming place to Gays, bisexuals, lesbians, pansexuals, Ace/aero folks, and more. The app was also designed to embrace the folx of every gender identity.
The biggest positive to Taimi is that nobody is forced into a box. For example, another popular gay dating app forces members to pick from a very limited selection of individuals. Conversely, Taimi realizes that because gender and sexual identity are so robust and complex people may be interested in dating people of various identities and expressions. This is the hot app of choice for polyamoury, BDSM, pansexual dating, and more.
2. Hinge
Hinge is admittedly geared towards the other end of the gay dating spectrum. It is specifically designed to help connect members of the gay community who are interested in pursuing more serious relationships. It is certainly a site to consider for people who are ready to settle down.
How does it work? You answer questions using written prompts. Then, an algorithm helps to find people who are most likely to match.
Any downsides? It isn't very flexible. There's a feature that allows users to give and receive roses. Finally, it caters to very vanilla gay folx
3. Grindr
Grindr is considered by many to be the original dating app that is made for gay people. It is by far the worlds largest gay dating app, with an estimated 13 million users. Many users even state that another pro is that they get to meet other gay people in their area.
How does it work? Grindr has been described as being very similar to Tinder, only for gay people. You swipe right to match someone, and swipe left to skip over them. If both of you have swiped right on each other then you will be considered a match and will go on to have a conversation, and potentially date.
What are the cons? First off, many users report that Grindr is not a great app for making friends, while it is great for meeting other members of the community you should not expect to meet your new best friend on this app. It can also be stated that Grindr essentially leaves gay women and nonbinary people out of the equation. Another downside to the Grindr app is caused by what many people refer to as "hook up culture," which essentially puts pressure on users to only expect sex even when they want something more.
Some Final Words
When it comes to dating as an LGBTQ person it can be difficult to find the best outlet for you. Especially for someone who may still be closeted but still wants to experience intimate connections with other people. Apps allow a bit more privacy which allows users to be able to come out slowly as time goes by. Dating apps for LGBTQ+ members have been appearing more frequently and we suspect that we'll see more soon.