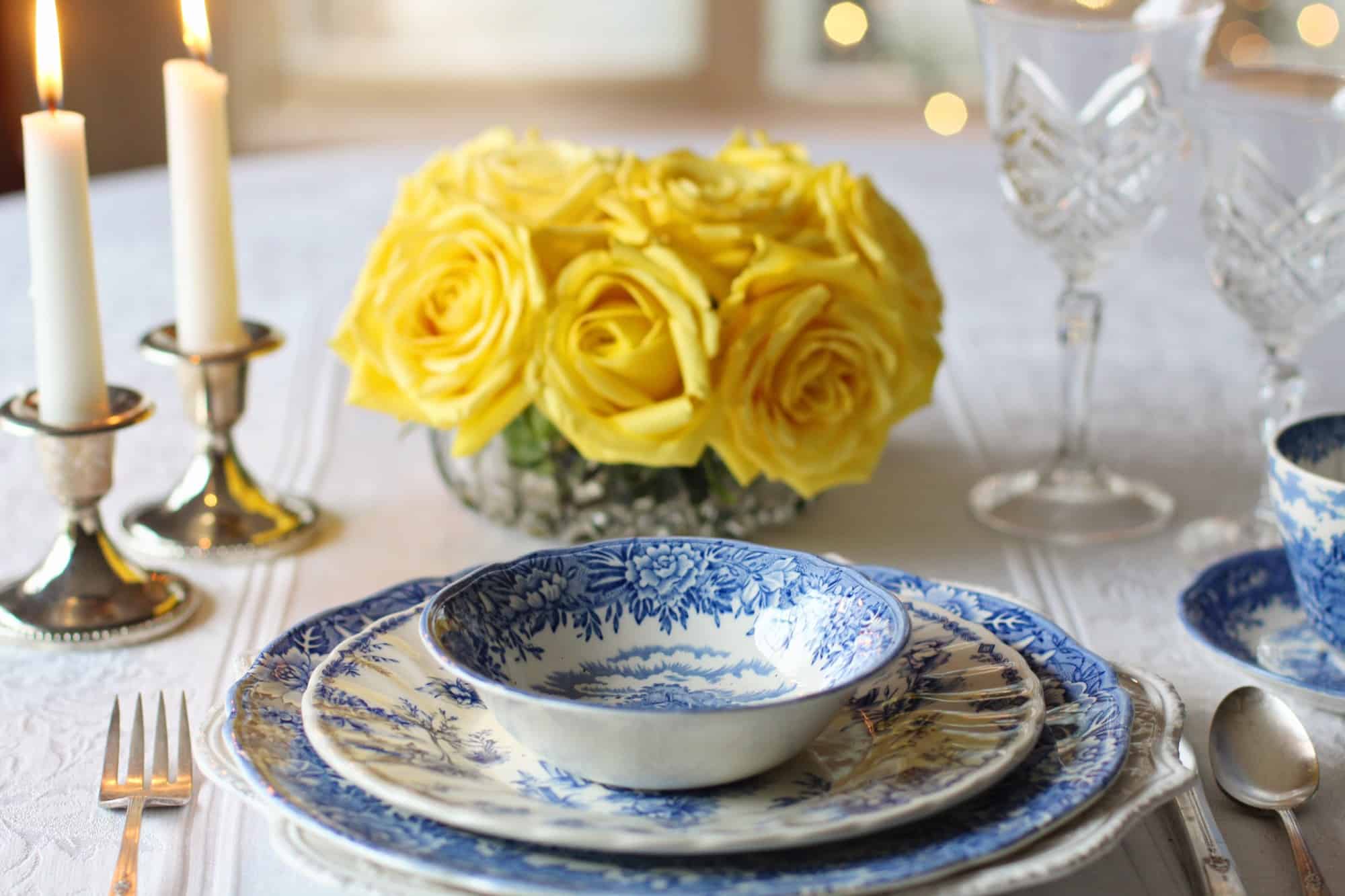 Are you hoping to decorate your dining room in a way that is inviting for guests? If you're hoping to host dinner parties and gatherings in your dining room, keep reading for some amazing place setting ideas that are sure to wow everyone. 
Be ready with the best ideas for themed gatherings, holidays, and more. Make sure your dining room looks seamless and original with these tips and tricks. 
1. Set a Sparkling Table 
There are some events that deserve a little sparkle. If you're hoping to set an elegant tone, there are some things you can do to elevate this space with your dinner table decorating.
There are certain things you will want to splurge on to create the feeling of opulence, such as your linens. We love the idea of using champagne-colored cotton or velvet to add some texture and shine to your dining table. Monogrammed linen can add a bit of personalization, and look great when arranged with fine chinas. 
Crystal glasses and flat silverware can balance this setting out by adding some classic details. 
2. Go Low-Key 
While opulence works great for the right occasions, there are some events that call for a more laid back setting. However, there are table setting ideas that appear low-key while also staying super stylish and intentional. The best places to focus when going for a low key vibe are the details such as the centerpieces. 
For a spring party, brighten this space up by adding some natural color. Use different colored vintage bottles and use them to make various floral arrangements. You can easily find great bottles at thrift stores for an eclectic look. 
This look can also work for the holiday season, using tin canisters to display an arrangement of poinsettias. Skip formalities like napkin rings, and go for seamless wineglasses for a laid-back feeling that is still magical. 
3. Take the Party Outside  
If the weather calls for it, take the party outside. Outdoor dinner parties can be a great way to host everyone amongst fresh air, which is especially smart if your indoor dining room is small and can feel stuffy. When it comes to an outdoor dinner party, make sure your decor matches your setting as well as your outdoor dining furniture. 
Your design will ultimately depend on your outdoor theme. For example, your dinner party decor would differ in a nautical outdoor setting versus a mountain home. Yet, there are some key details that help to make an outdoor dinner party feel more intimate and inviting. 
For example, add lanterns above or around your outdoor dining area for some mood lighting that will keep the party going after dinner. 
Place Setting Ideas Everyone Will Love 
If you're hosting a dinner party, your table decor is a great place to focus on elevating your setting. For your next event, try out some of these awesome place setting ideas. Keep in mind what kind of setting is appropriate for the event, and remember to focus on the details to create a setting that is sure to wow. 
For more on home decor, head to the "lifestyle" section of the site!