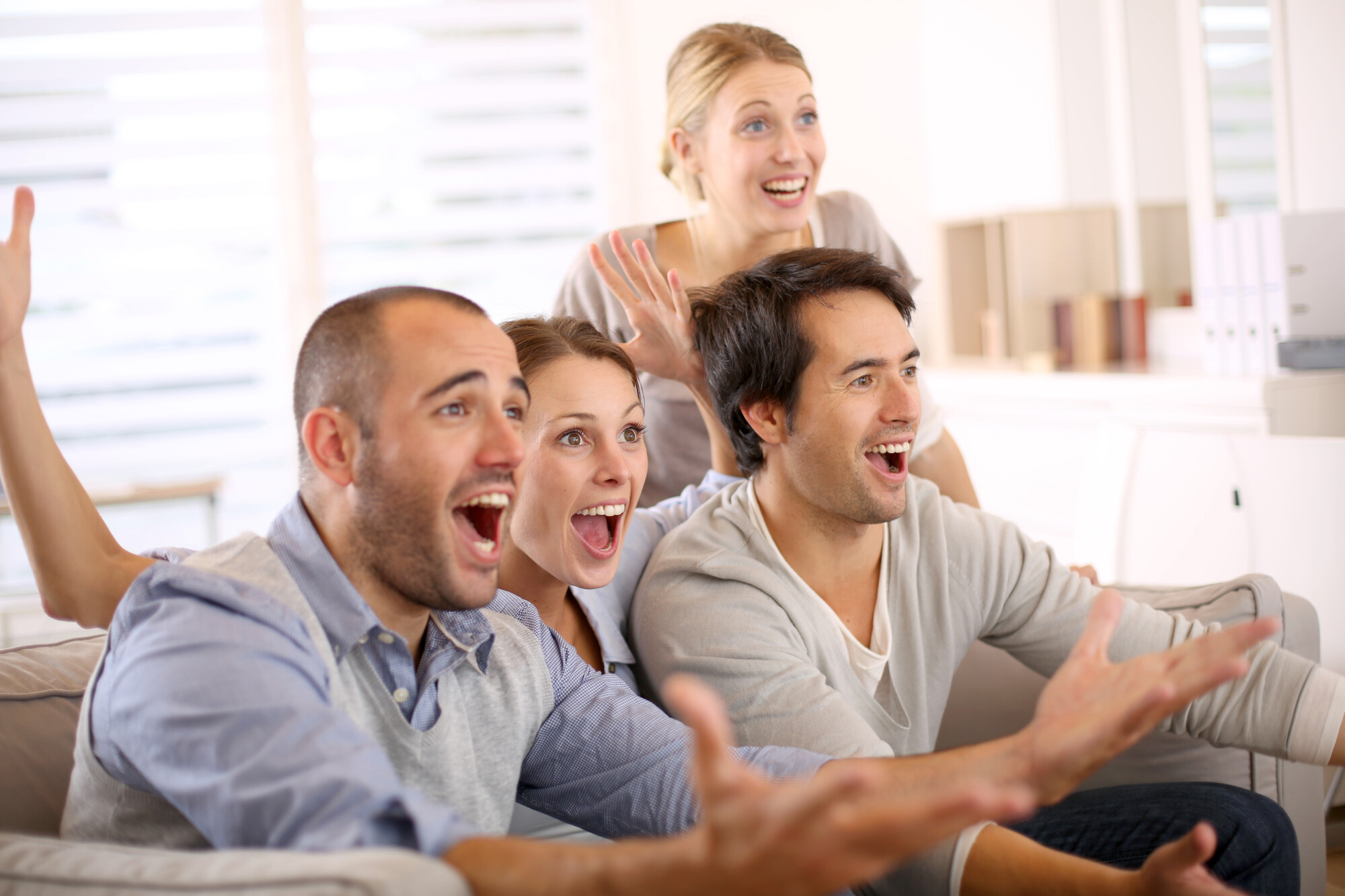 Are you interested in wagering on NBA games?
NBA is one of the most popular sports in the USA and the world at large. However, betting on NBA games is not as easy as it may seem. It takes some understanding of the game, as well as a good strategy, to play it and win.
Are you a knowledgeable NBA follower? If so, you should be ready to make the best bets. In this guide, we give you some tips on how to play the game, which can help you win it! You'll soon know the best way to bet on NBA games.
1. Bet Early
Betting early gives you time to review all of the data and information available so that you are in the best position to make an informed decision. It also allows you to bet before any news or changes in the game could affect the line and potentially cause the odds to swing in one direction. It also allows you to benefit from higher payouts before the bookmaker has had time to adjust.
This is key to making sure you make the most out of your bets. When you place your wagers early, you can take advantage of early lines and adjust your strategy to fit the expected outcome of the game.
Additionally, if you wait too long to make your bet, the line can change and you can end up with a worse deal than if you had bet early. The key to successful betting is to be prepared and have a plan far in advance.
By betting early in the game, you can have the most time to adjust your strategy and make changes if necessary. Don't wait until the last minute, bet early.
2. Lineups and Injuries
Before placing a wager on any game, it's important to be aware of the roster of each team you plan to bet on and the players who are injured. Check the official team announcements and look up the statistics of any players that are injured.
It is important to keep track of the starting lineups. If a key player is missing from a team's lineup, it could drastically affect their chances of winning. Overall, staying informed about team lineups and injuries can be the difference between a successful bet and a lost opportunity.
3. Look for Scheduling Advantages
Factors such as travel fatigue and home-court advantages can give an edge to one team over another. Consider teams that have either multiple back-to-back games with limited recovery time or an unusually long road trip in the middle of the season. It is important to do your research when looking for scheduling advantages.
Home-court Advantages
While home teams often are considered to have the upper hand, the facts and statistics would suggest that the home court advantage could be hugely beneficial. Home teams account for a greater percentage of the total games and win the most games overall.
They also have an impressive advantage in terms of points, wins, and rebounds. It is also much harder for away teams to win, and in some cases, the homecourt advantage can give the home team a very significant edge and thus make it very beneficial in betting on NBA games.
Some of the tips for betting on NBA games that take into account the home-court advantage are to research the home team's historical record, to be familiar with the team's form and personnel, and to take into account the recent matchup history between the teams.
Travel Fatigue
Analyze things like game start times, lengthy road trips, the number of back-to-back games, and potential conflicts with other teams. Consider if a team is deep enough to withstand the rigors of a busy schedule, or if fatigue may play a role in team performance. Knowing when to look for scheduling advantages can provide an extra edge when betting on NBA games.
4. Monitor Lines and Odds
NBA sports betting can be a rewarding way to make money, however, it's important to monitor lines and odds when placing your bets. By tracking the lines and odds from several sportsbooks, you can ascertain which book offers the most favorable lines and odds for each game you are betting.
This can be a time-consuming activity and needs to be done diligently to stay ahead of the game. With the lines and odds changing often during a period, having access to the current information can be the difference between winning and losing a bet.
Many sportsbooks will offer different odds and lines, so it is important to compare the different sites and pick the best one. Sports wagering is unpredictable or other unforeseen events can throw off the odds. By regularly monitoring the lines and odds at https://www.oddstrader.com/nba/, bettors can make educated judgments and increase their chances of winning.
5. Know Referee Tendencies
One important tip for betting on NBA games is to know the tendencies of the referees. Knowing which referees tend to blow the whistle later in games or favor certain types of fouls can help a bettor professor the game better and make wiser decisions.
Referees are an influence on some games, particularly in close ones. Being aware of which referees are going to call a game tightly versus more loosely can give an advantage to the educated bettor.
Knowing how many fouls the referee traditionally calls in games can also help identify if a game is going to be higher or lower scoring than expected due to either team's foul situation. Being observant and intelligent with referee tendencies is a great tip for betting on NBA games.
6. NBA Total Points
Total points may sway you to bet on a game that might be close. Here are some tips on how to bet on NBA totals effectively.
Over Bet
If you're looking to bet on NBA games, the best way to maximize your chances of success is to avoid overbetting. With that said, it's important to remember that the higher the bet, the higher the risk. A good rule of thumb is to never bet more than you can afford to lose.
Make sure you aren't betting every game, as this can lead to more losses than wins. Furthermore, focus on the games you're confident in and bet with a percentage of your bankroll that won't break the bank. Doing so will ensure that you don't risk more than you can handle and improve your chances of a successful outcome.
Under Bet 
Underbetting is when you bet on the underdog to win. This means that you take a risk and bet that the team that is currently behind, is capable of turning the game around and winning.
This can provide more of a challenge and makes for a more exciting game-watching experience. When considering which team to back, look at their final games of the season, their current roster and home advantage, their record against the opposing team, their head-to-head comparisons, the strength of their rivals' defense and offensive players, and trends of their past matches.
Before you make a bet, always be aware of all the moves the team is making and get professional advice if you need it. Underbetting can offer an opportunity for great returns, so start researching, and good luck!
7. Keep Track of Your Results
You may assess your betting tactics and choose which teams and players you might like to wager on in the future by keeping track of your outcomes. You'll have a better sense of the odds you face if you keep track of your results. This might assist you in determining if it would be best to avoid playing some games and concentrate on others.
Keeping track of your wins and losses over time may also reveal which bet types have the highest likelihood of being successful. To make necessary strategy adjustments, you should keep track of all wagers, wins, and losses. When betting on NBA games, can help you succeed over the long run.
8. Contrarian Betting
Contrarian betting is a great way to increase your chance of winning when betting on NBA games. It involves taking a position on a team opposite to the rest of the public.
As a basketball fan, you know that the public mostly bets on big-name teams which can lead to higher price points. This can give you an edge since you may be able to get a much better price if the opposition team comes in as an underdog. 
It is one of the popular techniques for betting on NBA games. The idea behind contrarian betting is to bet against the public, going against the current marketplace.
This approach can be very profitable as it requires looking for situations where the public is wrong and betting against them instead. It is important to remain analytical and disciplined, avoiding fancy bets and making sure to always bet within your or your sportsbook's limits.
9. Shop Best Line
It means comparing the odds at different sportsbooks to find the best prices for particular sides. Not all sportsbooks offer the same odds, so shopping the best line can help to maximize potential payouts. Shopping the best line, taking advantage of bonuses, and engaging with other sports bettors can all greatly assist in betting on NBA games.
This involves researching and comparing different betting lines at various sportsbooks to ensure that you are getting the best possible odds for the bet you wish to make. The more lines you shop, the better chance you have of finding the optimal line. Doing this will maximize the odds from the angle in which you approach the game, whether that be betting on a specific game outcome or overall trends.
Accumulating the largest accumulated edge as much as possible is key for betting on NBA games. This helps decrease the risk of bad losses, which can seriously mess up a betting bankroll. With a little research and smart line shopping, you may be able to turn a small bet into a bigger payout.
10. Control Your Budget and Emotions
Limit the amount of money you are willing to risk and never bet more than you can afford. Avoid trying to chase losses to recoup money as this will often lead to larger losses. When betting on NBA games, it is important to set up a money management system to help minimize losses.
For example, you could decide that you are only willing to bet a maximum of 10% of your total bankroll per game. This will enable you to maintain control of your budget and keep your losses to a minimum.
It is essential to set a win limit and a loss limit to control your gambling habits. If you reach the win limit, you should stop and cash out. If your losses reach the predetermined loss limit, take a break from sports betting and do not try to recover your losses. 
Don't Be Influenced By Emotions
It can be difficult to not let emotions decide our decisions when it comes to betting. Bettors must remain objective and mindful of their judgment.
An emotional bet could easily lead to a loss. It is important to weigh up the risks and rewards before placing a bet and make sure that it is rational and calculated.
Engage In Rational Betting
Rational betting takes into account all information that is available and makes a decision based on facts rather than on emotions. Betting with your heart is often unprofitable, you should always bet with your head instead.
There's no place for emotions when it comes to making rational decisions concerning betting. Remaining knowledgeable and logical will ensure that your decisions are calculated, making the most of your money. 
Betting on NBA Games Made Easy
Betting on NBA games has never been easier! With expert advice and guidance, sports betting enthusiasts can confidently become knowledgeable about NBA betting maximizing their chances of success. Take advantage of this amazing opportunity and start a journey of becoming a pro bettor today.
For more interesting blogs, visit our website.