If you're looking for the best budgeting apps like Mint, you've come to the right place. Mint is a budget app that's powered by Intuit, the financial giant. Mint is a home budget app and also has a Mint for business section, allowing you to keep track of your finances regardless of the size of your bank account.
Staying on top of your financials with the best budget app is the easiest way to ensure that you always have enough money to pay your bills. While Mint is one of the best money apps available, there are many Mint competitors that offer better features for free.
Browse our list of Mint alternatives to discover the best home budget app for your needs. With these apps like Mint, you will be able to enjoy full budget planner apps at no cost. Keep track of your budget and stay on top of your finances with these Mint alternatives!
EveryDollar
The EveryDollar app is one of the best budgeting apps like Mint available on Google Play and the iOS App Store. This home budget app lets you keep track of all the money that goes in and out of your account. You can track meals, bills, payments, debts, income and much more. EveryDollar has an impressive interface with tons of great features that will help keep you in a positive bank account every singe month!
---
back to menu ↑
Home Budget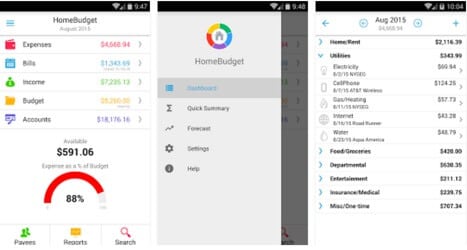 The Home Budget app is another excellent alternative to Mint. This is definitely one of the best free budget apps for mobile phones with excellent financial tracking. Track all of your expenses, income, accounts and even your investments. Home Budget is an all-around budget planner app that lets you track everything in a handy calendar so you never have to miss payments again. Download the Home Budget app for free!
---
back to menu ↑
Wally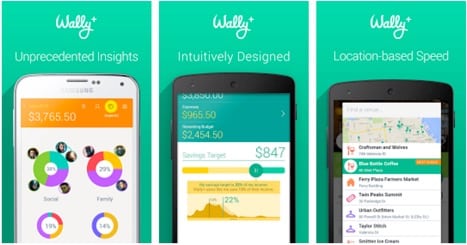 With the Wally app, you will be able to track your budget in a very well designed app. This app looks amazing with beautiful charts and graphs. You can easily assign money for your monthly budget for things you plan on buying such as clothing, meals, groceries and more. Wally makes it simple for you to see how much money you have left over every week so you can avoid overspending. Consider Wally if you're looking for free Mint alternatives!
---
back to menu ↑
Spendee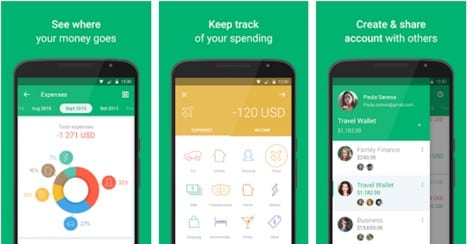 Spendee is a home budgeting app that you're going to love. As one of the top free apps like Mint, this app lets you easily add in all of your expenses and sources of income. Track each item with precision and easily see how much money is left over at the end of each day. One of the cool things about Spendee is that you can actually share your budget with others. Download Spendee for free on Android and iOS devices now!
---
back to menu ↑
Mvelopes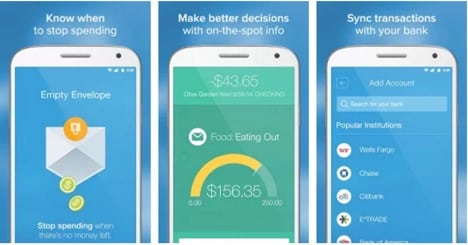 With the Mvelopes app, you start by adding your bank accounts and income into an envelope. You then create a budget for the money thats in your virtual envelope. The goal is to stop spending money when there is no more money left in that envelop. It's a fun way to create a budget that you'll want to stick to. Check out Mvelopes if you're looking for fun free budgeting apps like Mint on Android or iOS.
---
back to menu ↑
Goodbudget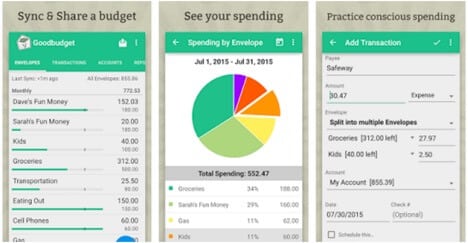 The Goodbudget app is one of the best home budget apps if you're looking for a basic and simple solution. This free budget app lets you easily track all of your incoming and outgoing money in a list-like format. What makes this monthly budget app so amazing is really the simplicity of use. If you're looking for apps like Mint that get straight to the point without a ton of extra features, the Goodbudget app is for you.