Whether you love sharing photos and videos online or even if you want to get famous, apps like Flipagram can make it happen. Flipagram makes it easier than ever for you to take your photos or videos and make them go viral.
Flipagram is a photo and video editor app that allows you to easily edit and embellish your media. One of the cool things about Flipagram is that it provides you with unique challenges such as using specific hashtags to gain more traffic.
With more apps similar to Flipagram, you will be able to increase your chances of becoming famous and you will easily be able to share fun content with strangers. Explore our list of apps like Flipagram below to instantly find amazing apps worth downloading!
PicPlayPost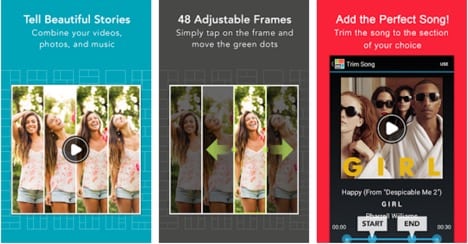 PicPlayPost is among the best apps like Flipagram available on both Google Play and the Apple App Store. With the PicPlayPost app, you will be able to make amazing collages, combine photos, use exclusive frames and much more. One of the best things about using PicPlayPost is that you can add music to your image and video creations, making your stories much more enjoyable to watch!
---
back to menu ↑
PicMotion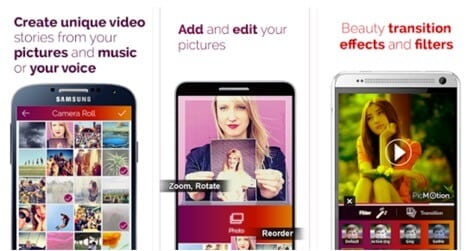 The PicMotion app is one of the best alternatives to Flipagram available on Google Play. This app allows you to make amazing video and photo creations directly on your phone. You can add images, zoom into them, rotate them, edit them with numerous effects and much more. PicMotion is fully featured and allows you to easily create beautiful photo and video creations from your phone.

---
back to menu ↑
Pic Stitch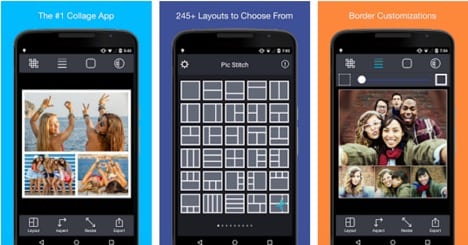 Pic Stitch is one of the best collage apps available. If you enjoy combining numerous photos together into just one image, you're going to love the Pic Stitch app. They have over 245 layouts for you to choose from and you can fully customize the borders to make them look amazing. Pic Stitch is entirely free to use and provides you with excellent photo filters and effects. Download it now for Android or iOS.
---
back to menu ↑
Instagram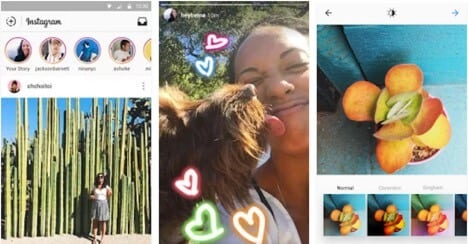 Instagram is definitely one of the best apps like Flipagram. Instagram is one of the most downloaded apps on mobile phones and fully synchronizes with your Facebook account. You can upload images, share them with friends and even add hashtags to share them with the world. One of the amazing things about Instagram is that you can edit, customize and add filters to each image you upload.
---
back to menu ↑
Photo Grid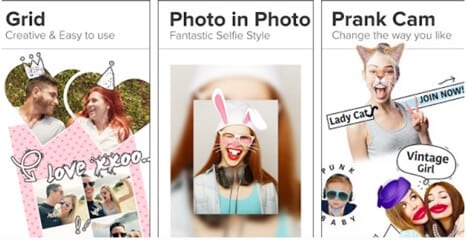 The Photo Grid app has over 100 million downloads and counting. This app lets you make amazing creations using the photos found on your phone. You can build stunning collages, make unique photo in photo images and even make cartoon style photos. Photo Grid is packed with amusing features that allow you to create beautiful images that are sure to go viral in no time!
---
back to menu ↑
Quik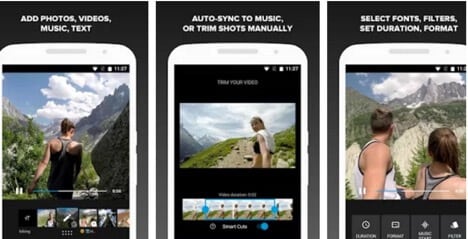 Quik is another excellent app like Flipagram that allows you to combine images into videos. Being able to add custom music to your creations is a huge plus and all of the music can be automatically trimmed to fit perfectly. You can pick fonts, filters, formats, add text and much more. If you're looking for a wonderful Flipagram alternative, you won't want to miss out on Quik.