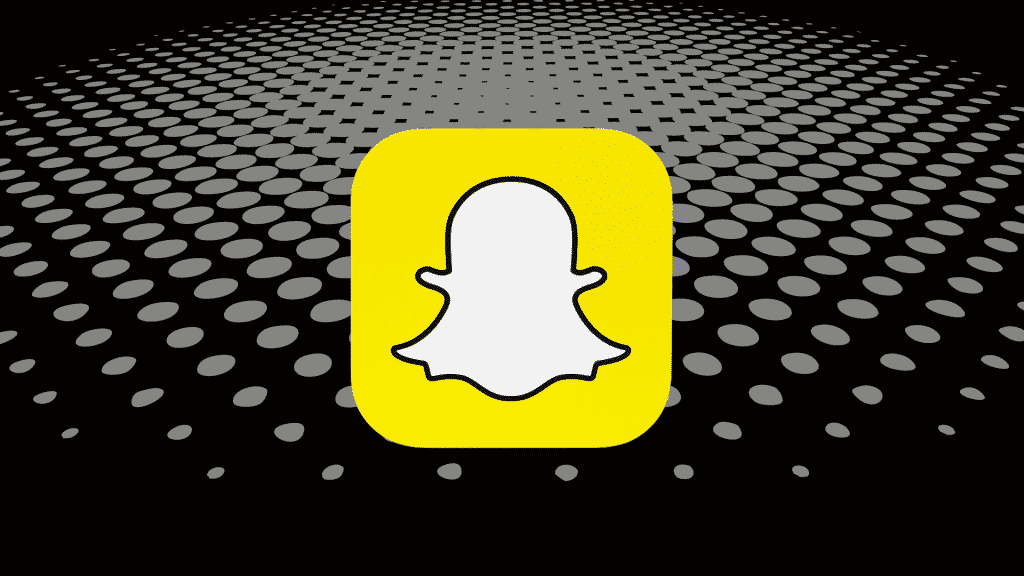 If you enjoy using apps like SnapChat for sharing photos with friends, you're going to love these apps just like SnapChat. With the ability to share time-sensitive photos, SnapChat went viral all over the world. It's now one of the most downloaded app on Android and iOS devices.
Many apps for SnapChat let you modify the images that you send, allowing you to really make the most out of this photo sharing app. With millions of users and more joining in every day, this is really one of the best social apps available for free.
While SnapChat is highly addictive, you may want to explore all of the other apps like SnapChat. With more apps similar to SnapChat, you will be able to have even more fun when sending images to friends and family members. Explore our list of SnapChat alternatives right now!
Dust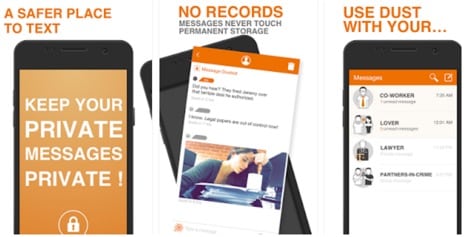 Dust is one of the great free messaging apps that keeps your privacy important. This photo sharing app detects when users take screenshots of your images and then it blurs it, making it impossible to store the photos. Dust has many other privacy features available, allowing you to really use mobile phone messaging in complete safety.
---
back to menu ↑
Wickr Me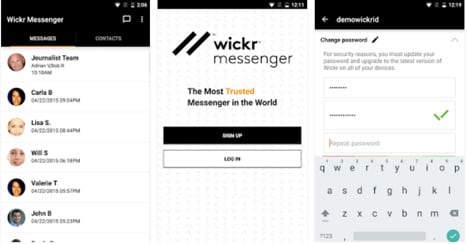 Wickr Me is another one of the excellent apps like SnapChat. This photo sharing app uses high quality encryption, making it one of the most secure SnapChat alternatives available. Nobody can take screenshots of the images you send and everything is protected, allowing you to send messages, photos, videos and files in complete security. Explore the Wickr Me app now!
---
back to menu ↑
ClipChat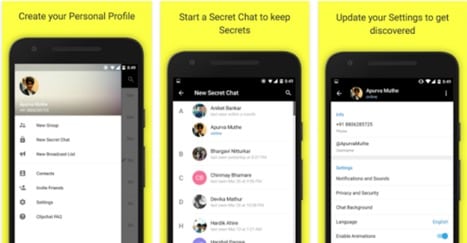 ClipChat is one of the top SnapChat alternatives available because it allows you to have secret conversations. One of the cool features about ClipChat is that you can set an account self-destruct if you stop using it for a certain amount of days, weeks or months. ClipChat is one of the top apps like SnapChat if you enjoy sending and receiving private photos, videos, messages and more!
---
back to menu ↑
Yovo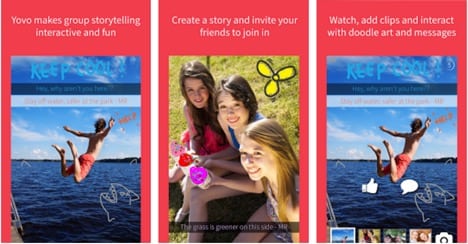 The Yovo app is a fun way to share and and interact with photos, clips and more. You can send images and even create storyboards and everything disappears after 48 hours. However, before it disappears, the recipients can draw on the images, play around with them and much more. Take your SnapChat app to the next level by using the Yovo app instead!
---
back to menu ↑
Telegram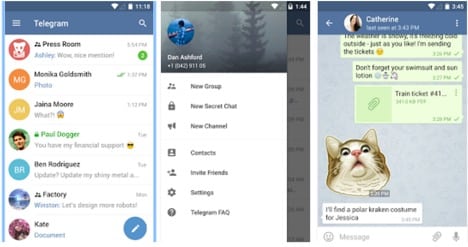 The Telegram app is another excellent tool for sending and receiving private messages on your phone. If you enjoy secure messaging apps, Telegram has exactly what you're looking for. They have extremely rapid messaging features, allowing you to receive messages almost instantly at all times. Download the Telegram app on Android and iOS devices now!